01. Intro
Project Description
Introducing the new AGT 1055 tractor series designed by WERKEMOTION. AGT tractors are made to perform complex tasks in agriculture and horticulture.
Agromehanika AGT 1055 series tractor is designed for different agricultural, gardening and forestry applications and by installing some additional technical features it can also be used for public utility works.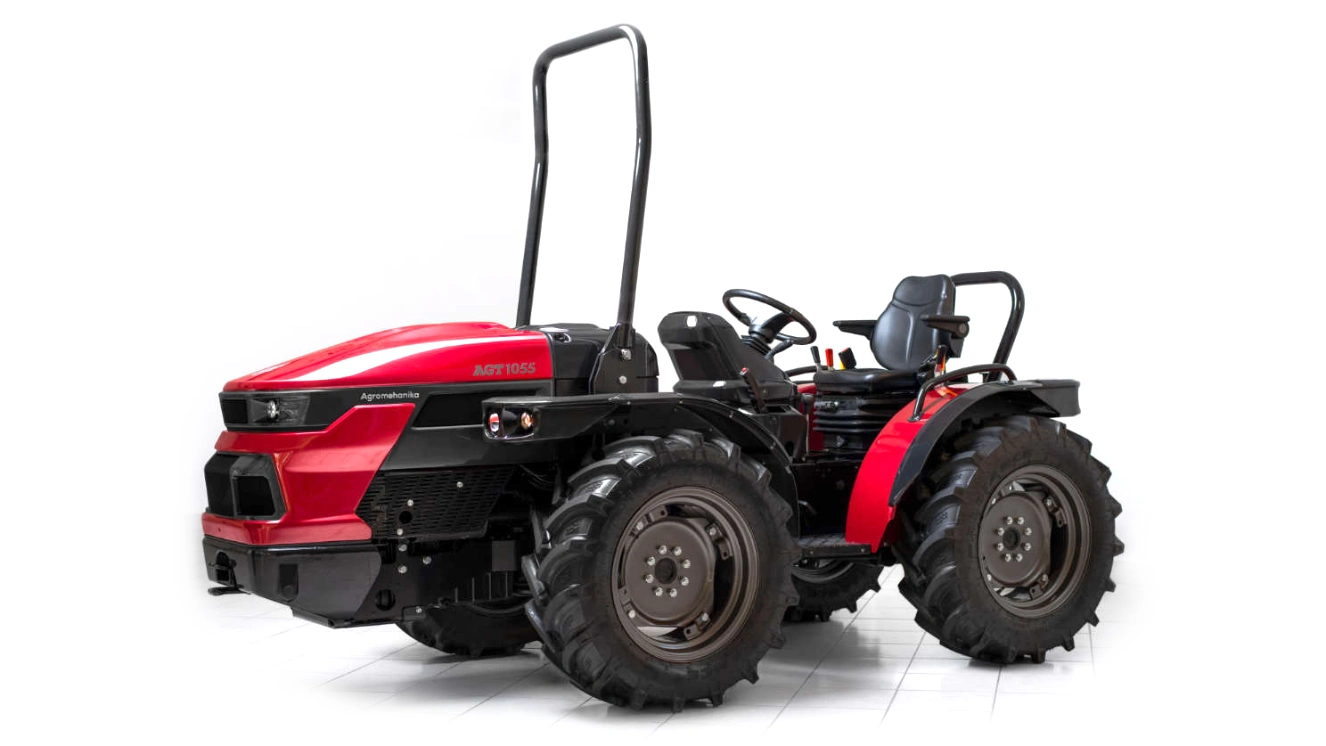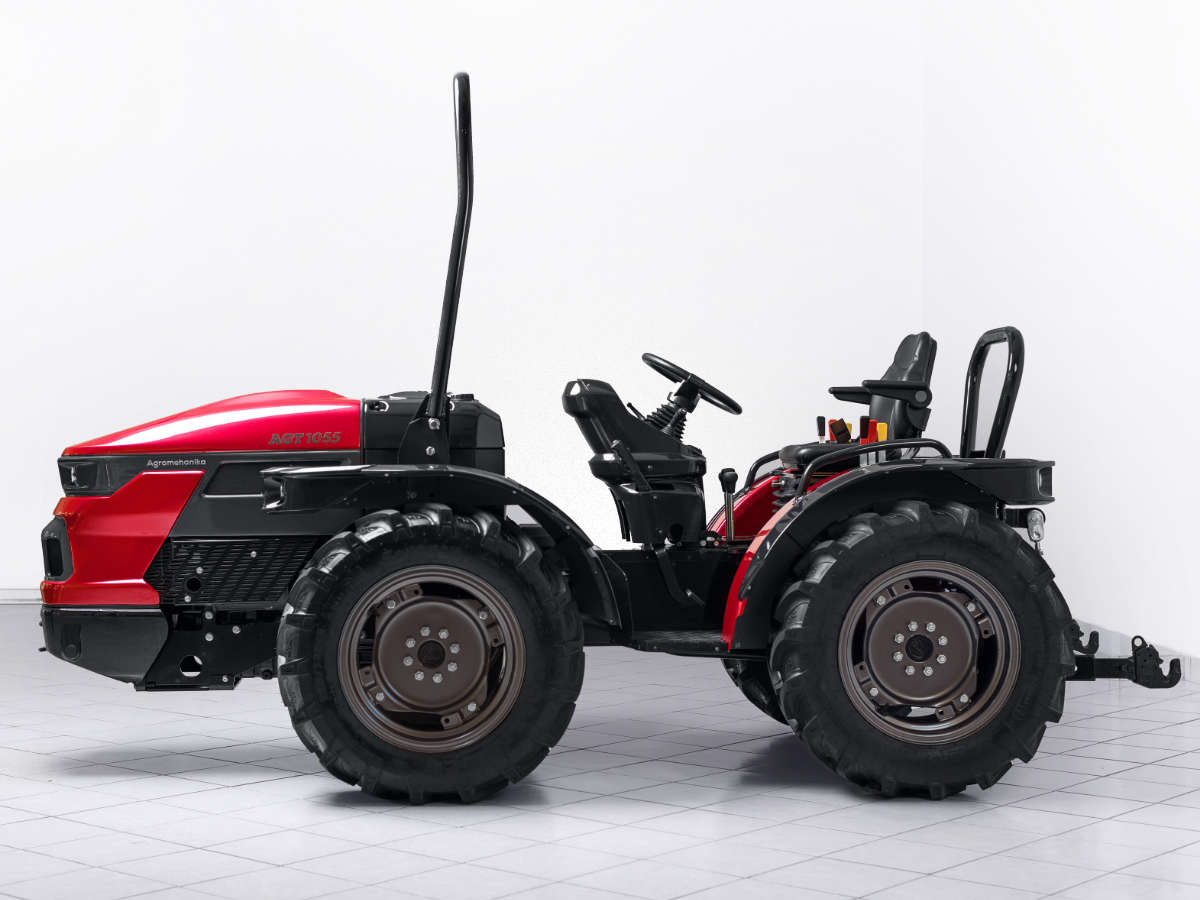 Agromehanika-AGT1055-tractor-design-by-werkemotion-design-studio-02
Agromehanika-AGT1055-tractor-design-by-werkemotion-design-studio-03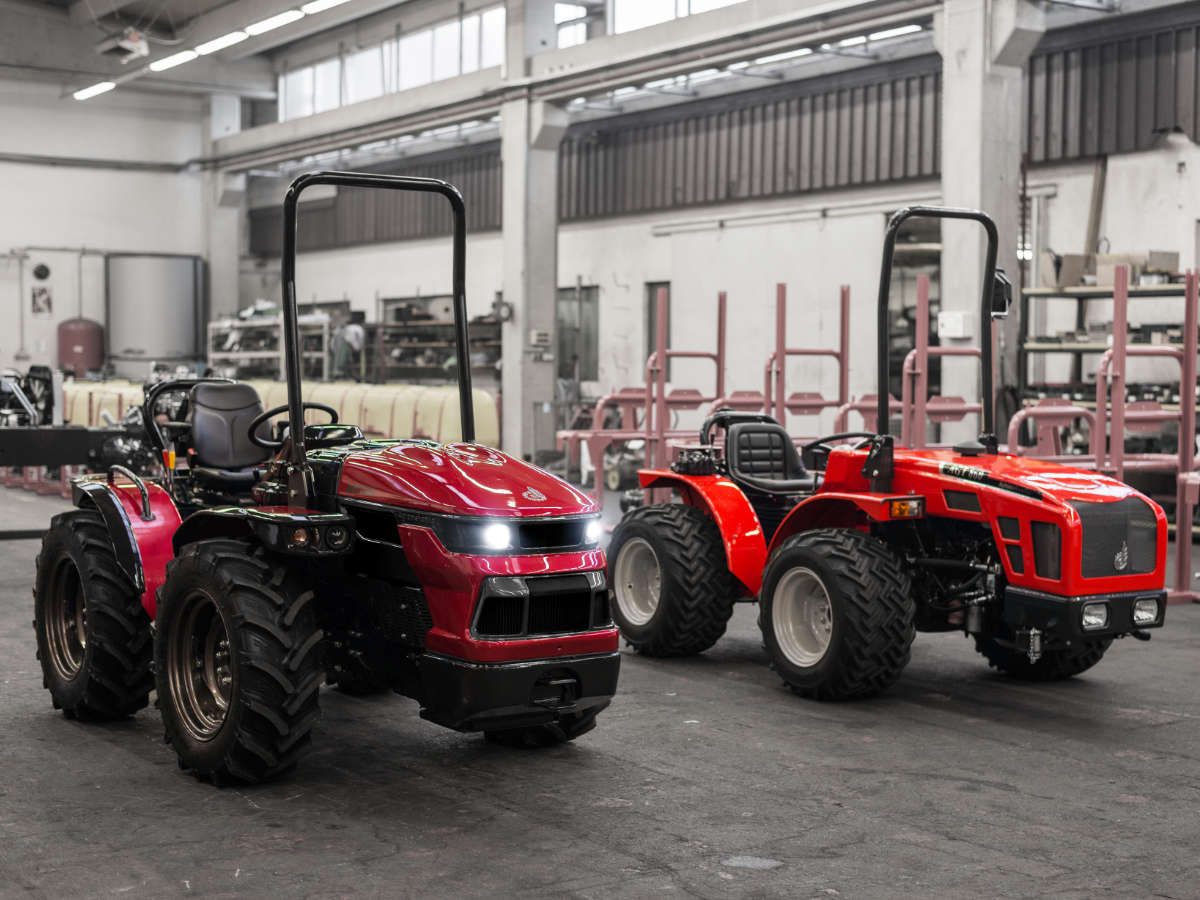 Agromehanika-AGT1055-tractor-design-by-werkemotion-design-studio-09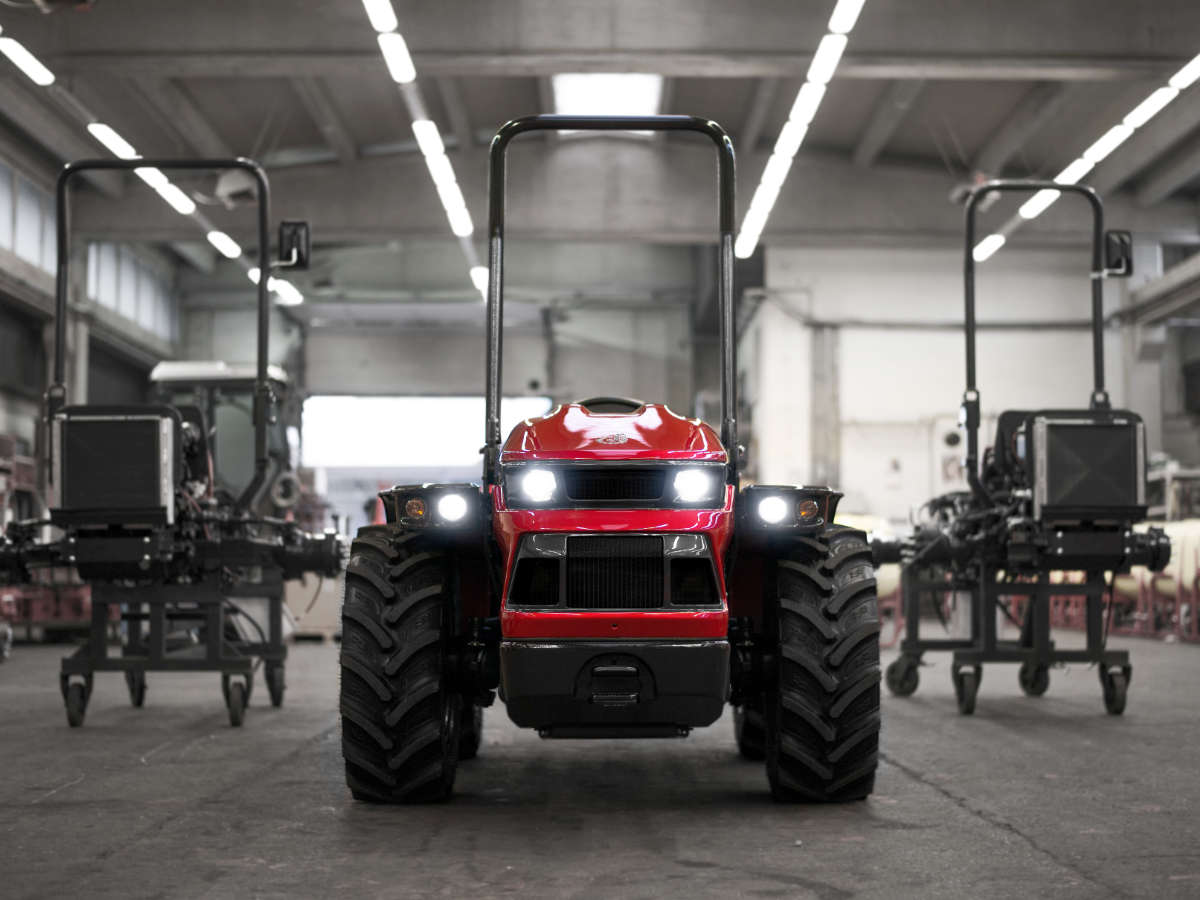 Agromehanika-AGT1055-tractor-design-by-werkemotion-design-studio-07
Load MoreLoading
02. Design Process
Development
Werkemotion Design Studio created a new design language for the AGT 1055. We transformed the main ideas from sketches to 3D models for manufacturing.
01.
Concept Stage
Search for visual identity started with the sketching phase. It takes several iterations to create a unique design language while respecting clients' needs and manufacturability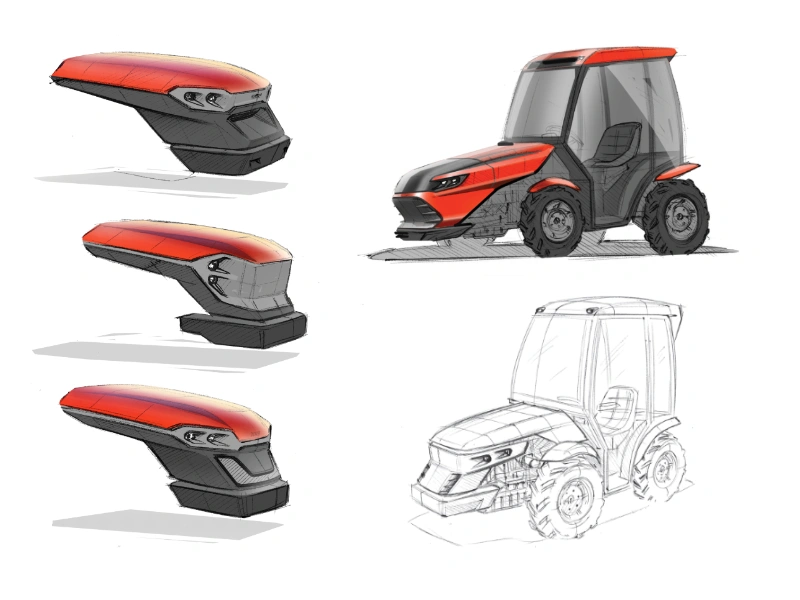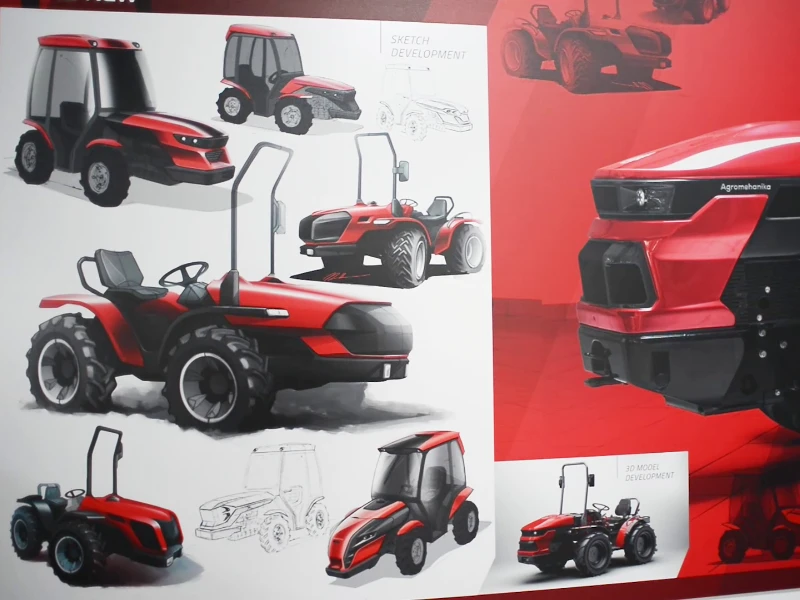 02.
Prototyping Stage
We closely collaborated with Agromehanika engineers to merge a new visual identity with all technical requirements of modern agricultural machinery
03. Development
Design Process
Our team provides services during the whole product development.
From first ideation, visualizations, and 3D modelling for manufacture to the supervision of final fit and finish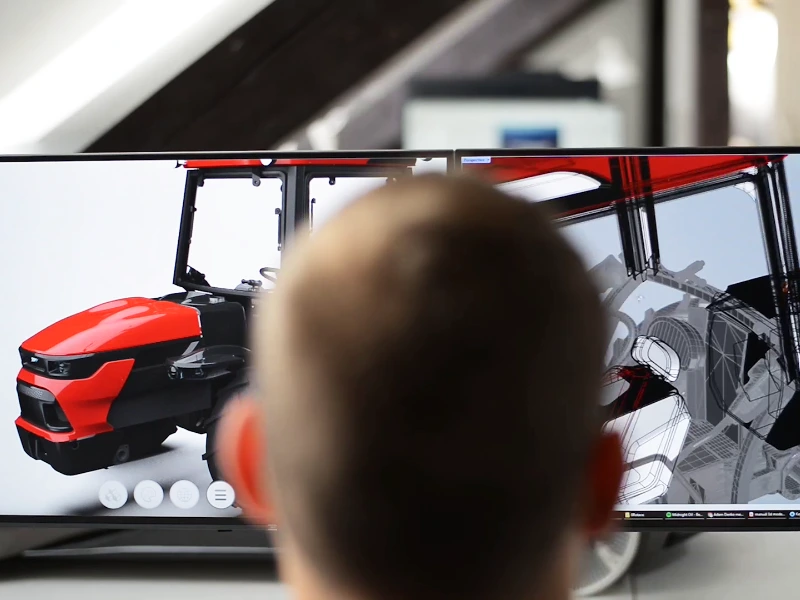 04. Accessories
Cabin and Bullbar
The next visual challenge was to equip AGT 1055 with a cabin. The tractor cabin is optional equipment. However, the design had to be optimized for both open and closed versions.
The cabin shields the user from natural elements. Now it is possible to continue with work in any weather.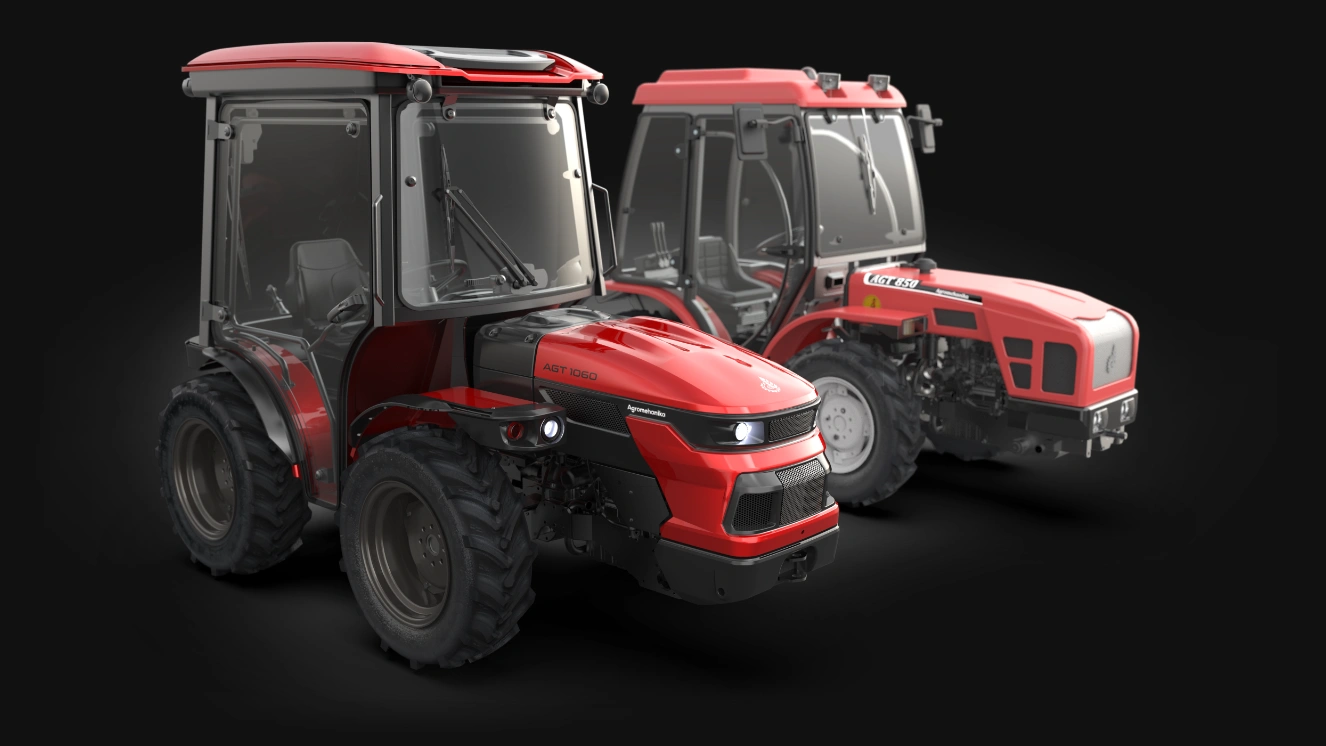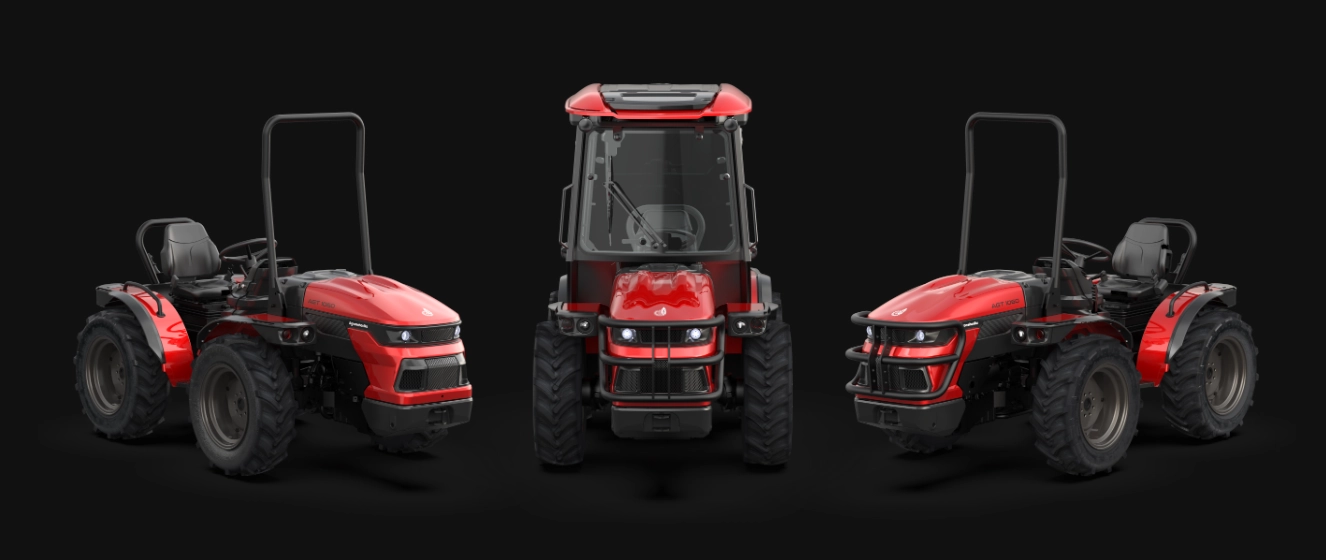 05. 3D Preview
Click-Hold-Rotate
Rotate the model to view AGT 1055 with cabin and bullbar at different angles
06. Before & After
It's not just about nice thing
Compare an old AGT 860 and a brand new AGT1055 designed by the Werkemotion team.
07. Media
They wrote about us
WE TALKED WITH THE DESIGNER OF THE NEW AGT 1060 TRACTOR!
"I am really satisfied with the product at all not just design. Whole product is superb and its beautiful result of cooperation between design and engineering. So between WERKEMOTION design studio and Agromehanika."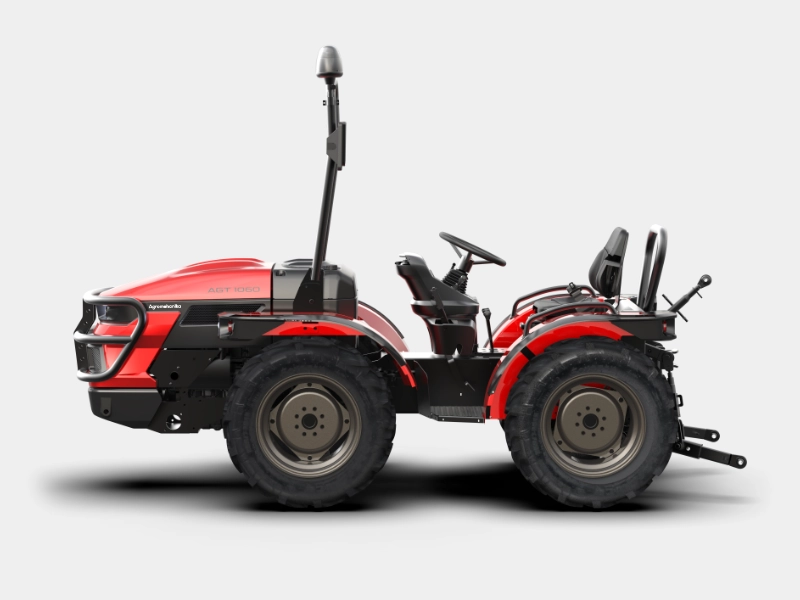 08. Client
Pulsar expo s.r.o.
Agromehanika D.D. is a leading manufacturer of agricultural machinery in Central and South-Eastern Europe. For the last 50 years, Agromehanika has been the synonym for quality, reliability and development – characteristics appreciated by numerous farmers and business partners. The company was first developed at the end of the 1960s.
In recent years, the products are now present in more than 30 countries worldwide. You can find their dealers in Europe, Asia, Africa or Australia.
The cooperation with Werkemotion started at the Agritechnica fair a few years ago when they presented themselves as young start-up. At that time we didn't pay so much attention to the design of our products but more about technical excellence. We just started a project of a new tractor model at that time. They took over the design and the results were excellent. They exceeded our expectations and also the sales results show that it was the right decision to outsource the design to professionals like Werkemotion. Now, The tractor is ready and selling is above our expectations.
— Anže Šinkovec
Agromehanika d.d., Commercial manager and Board member
Let's make something great together
Get in touch with us to see how we can help you with your project