How we speak
DESIGN DICTIONARY
Understand our design language and tools
This dictionary of design terms will help you understand a broad range of essential terms you'll hear in design development. You don't have to understand everything – we are here to guide you – but in the same way it is great to understand everything that comes in the future.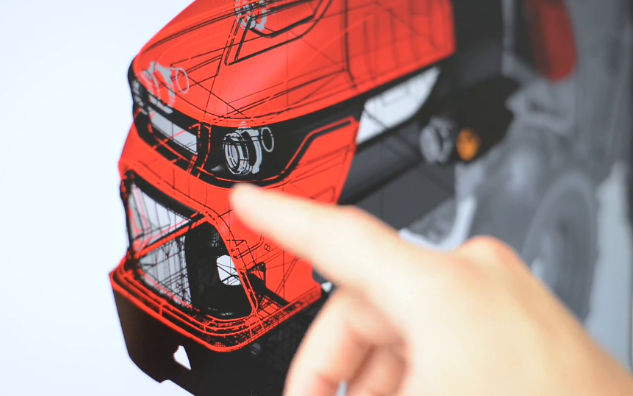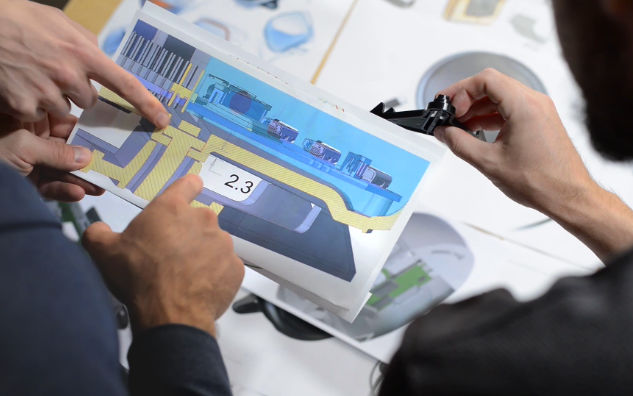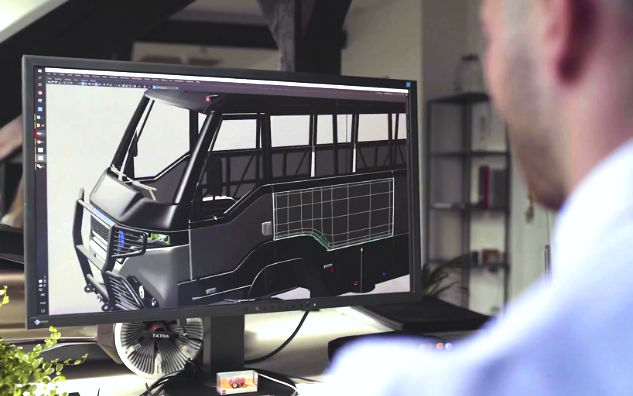 3D printing is the process of making a physical object from a three-dimensional digital model, primarily by laying down many thin layers of a material in succession.
It is a technique we use for fast and cost-effecting prototyping, testing or creating scale models. Mo (On picture 1:50 scale model of Balaton boat)
The 360-degree rotation animation is a short digital video demonstration of the product suitable for placing on websites or presentations. The displayed final product rotates 360 degrees around a specified axis on a neutral background. This type of animation can be played in an infinite loop with no visible editing. The animation can also include an exploded view that shows the individual parts of the product, or for example, a demonstration of configurations or color changes.
Digital animation is an advanced digital video presentation of a product suitable for placement on a website or presentation. It is the replacement of video presentation with digital form. The animation can include a pop-up view that shows the different parts of the product, or for example, a demonstration of configurations or color changes or different product features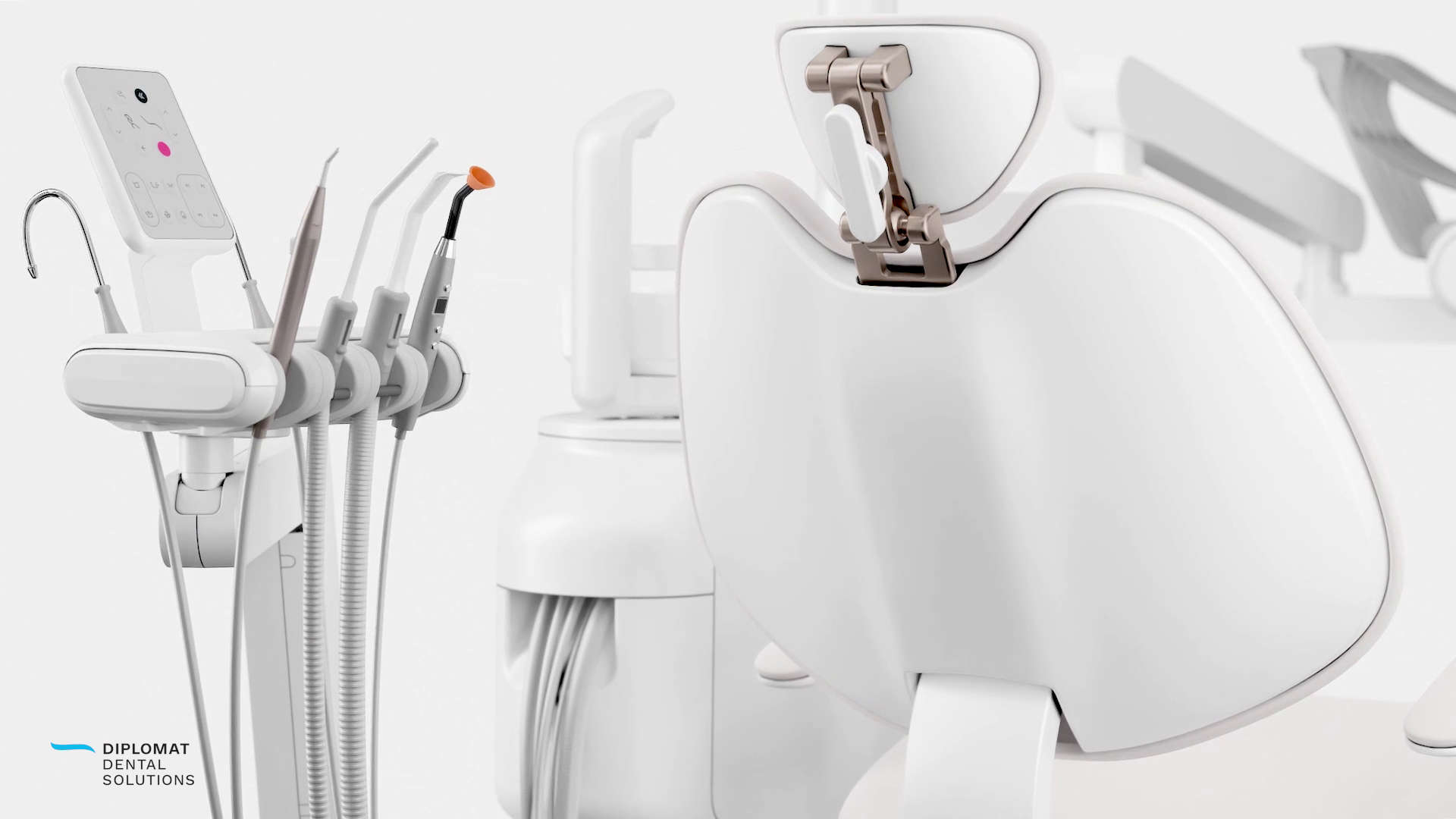 BODY FRAME
Superstructure and Chassis
A Body Frame / Superstructure / Chassis is the physical frame or structure of an automobile, train, boat, an plane or other multi-component device. This frame is designed by engineering team (from client or by a third party).
Computer-Aided Design – is the use of software for two-dimensional drawins (2D) but mostly for three-dimensional (3D) models. See following terms – nurbs modelling and polygonal modelling. CAE (Computer-aided engineering) are tools used to analyze the robustness and performance of components and assemblies. CAS (Computer-aided styling) represents a 3D model of the external styling surfaces that the end user can see and touch.
CMF
Colors Materials Finish Design
Colours Materials Finish Design – it is a design discipline where we select what the final surface of the product should look like.
Concept design or Concept stage / Phase is eairly stage of the design process, which aiming to creating key-visual elements without the goal of creating documentation and materials for mass production.
Cost Optimalization is process during whole design development with aming to reduce development and manufacturing cost by selection of materials, selection of technology, reducing number of molds or limiting the number of suppliers needed.
Design concepts of access areas
And maintenance areas
Many of the products we design need access to hidden technical parts in order to function properly, for example for maintenance or repair purposes. Such service openings also need a creative approach from the designer and can be designed in accordance with the product's design language, whereby, in addition to styling, great focus is placed on the ergonomics and functionality.
Design language in term of design process is creating unique and reconizable visual styling for the product, which can and should be applied to the entire range of products of one brand. This makes the product recognizable in the market and identifiable from the competition.
Digital Presentation
And maintenance areas
For each project, we create 2 to 4 digital presentations that are easily shareable via common services (cloud, video meetings, e-mail). The presentation is usually in the form of a professionally designed PDF document and contains a complete description of the created design – from the explanation of the concept, through the presentation of the artwork development to the final photorealistic visualization.
Draft angle is the angle of the side wall of each part designed to aid the removal of a part from mold. It is necessary to prepare 3D models of parts and moulds at the set draft angle. Each technology and supplier requires different draft angles. In general, draft angles from 1° – 5° are used. The most common technology requiring draft angle settings are injection moulding, thermoform vacuuming, and all types of molds for composites.
Exploded view could be a static image / video / digital animation video created in a rendering software, which shows the final product and its disassembly and reassembly into specific parts. Due to its length, it is suitable for use on web pages or in presentations and can be played in an infinite loop without visible cuts.
Hard model is a scale model of the final design, which is made for the purpose of presentation and final validation of the design. It is produced by more advanced and precise methods to accurately represent the final product. These models are made of more durable materials such as plastic, wood, fiberglass or metal and usually have a surface treatment in the form of a polished lacquer or such material to match the real product.
Livery design in terms of industrial and automotive design is mostly the design of the final outer surface of vehicle. It is most often done by wrapping vehicles with foil and other printed or non-printed stickers. It is a cost-effective way how to design various designs and strong identities of one vehicle. Livery design is usually used for racing cars or company-branded cars.
Moodboards are collages consisting of various objects that together form the visual style of the future design. Moodboards contain, for example, a colour scale, different textures, surfaces, inspiration sources and are wrapped together in a clear and unified format that is usually used as a stepping stone when building a design for a new product. Moodboard considers the client's preferences and specifications but leaves a lot of freedom for the designer's implementation.
Non-uniform rational basis spline (NURBS) is the most common type of 3D modelling based on very exact curves and surfaces. This type of 3D modelling is perfect for manufacturing purposes thanks to the very precise outcomes. But this technique is more time-consuming in comparison with polygonal 3D modeling. This is the reason why we are using this technique for 2nd stage of the design process. The mostly used file formats are .STEP and .IGS
Original equipment manufacturer (OEM) is an organization that makes devices from component parts bought from other organizations. We used this type of equipment for design projects, where is a high demand for a cost-effective solution. A great example of OEM parts is headlights for new vehicles. Instead of the very expensive development of new headlights, it is possible to use a standardized and already certified product from the OEM manufacturer.
A polygonal model is a type of 3D model great for the concept non-manufacturing stage of the design process. Compared to the Nurbs 3D model, the polygonal 3D model is a great way to convert ideas from paper to a 3D model as quickly as possible. Changes to the 3D model are less time-consuming. The 3D model can be used for the first initiation discussion with the engineering team to validate the design with technical parts, such as the frame / Superstructure / Chassis. The most used file formats are .OBJ or .FBX, after conversion, it could be non-manufacturing .STEP and .IGS file formats.
A press sketch is a final drawing of a product created primarily for marketing purposes to support a demonstration of the creative process of the product. Press sketch shows mostly the final product but in an artistic style of development sketch and is a kind of icing on the cake of every presentation materials. It also demonstrates the skill of the design studio.
Surfaces in production quality are surfaces in their final stages for manufacturing purposes. After iterations in 3D polygonal modeling we Finish surfaces of all parts in Nurbs modeling with all manufacturing / suppliers technology requests (for example draft angles).
Proportion is one of the fundamental elements of design. It refers to the relative size of the components of which an object is composed and their interplay and balance. The disproportion between the design elements can negatively affect the appearance but also the functioning of the product, so we devote a lot of effort to the correct proportions.
Prototyping is an experimental process where a virtual idea is brought into tangible form of a physical model. Such a prototype can help to refine or validate a design concept in a real space and time. With the arrival of 3D printing, prototyping is simpler and faster than ever before and allows designers to create a large number of prototypes in a short time.
Revision / Iteration is the repetition of a process in order to change design / technology / materials or any other updates during the design process. It could be requested from the client, supplier or any other unexpected element in the development process.
Rendering is the process of generating an image from an empty 3D model using a graphics engine that adds scene, lighting, environments, materials, colors, shading, textures, and many other elements to the model that bring the resulting image closer to reality.
Systematic research and study of materials and sources is an important part of the whole process of creating a new design. Research helps us to use the latest technologies and production materials, helps designers to follow and develop trends and avoid unwanted copying of existing designs. We use a lot of web tools to create a research, as well as catalogues, samplers, exhibitions, etc.
Collecting and checking different types of 2D and 3D data, specifications and documentation needed to create a basic project timeline. This is essential for optimal product development and smooth cooperation with the client.
A scale model is a miniaturized physical representation of a virtual model that can be produced using a variety of techniques such as 3D printing, CNC milling or mould casting. Uses vary from simple models to control proportions and ergonomics to painted exhibition models with a high level of detail. The scale and range of materials used also varies.
The scope of work is a summary of all items, milestones, schedules, and outputs that each design contract contains and that must be created and completed in order for the final product to be successfully completed and delivered to the client.
The first stage of design creation is done by sketching directly on the fundamental architecture of the designed product. Sketch development is happening in 2D space, either by the old-fashioned but still effective way of drawing with pencil on paper, or by more advanced tools such as digital drawing using professional graphic software.
Soft-Model
Type of scale model
A soft model is a form of a conceptual scale model of a product that is made from low-cost and more easily machined materials (e.g. polystyrene). This type of model is not used for final presentation, but for verification and validation of the design or ergonomics in space. It is possible to produce a large number of these models in a relatively short time to test different iterations and design variations.
Sustainable design seeks to reduce negative impacts on the environment. The basic objectives of sustainability are to reduce consumption of non-renewable resources, minimize waste, and create products that can help to keep healthy living environments.
The visualization is the result of rendering and post-processing that turns a simple 3D model into a photorealistic image in hi resolution. It is an important part of the design process and shows us exactly what the product will actually look like before it is actually physically produced. Visualization techniques have reached a level where it is often impossible to recognize a computer-generated image from reality.
VR animation is a stereoscopic presentation of a product in the form of a digital video specially created for virtual reality display devices, such as VR headsets. Such animation creates a realistic three-dimensional experience of the product and may also allow the viewer to interact with the product or environment.
/Email Us
Get in touch with us to see how we can help you with your project
Let's make something outstanding together