Rotterdam, Netherlands
EUROPORT Exhibition 2023
WERKEMOTION + SAM Shipyard
Our design studio together with SAM Shipyard is showcasing innovation at STAND 6301 with our latest creations for Balaton Lake.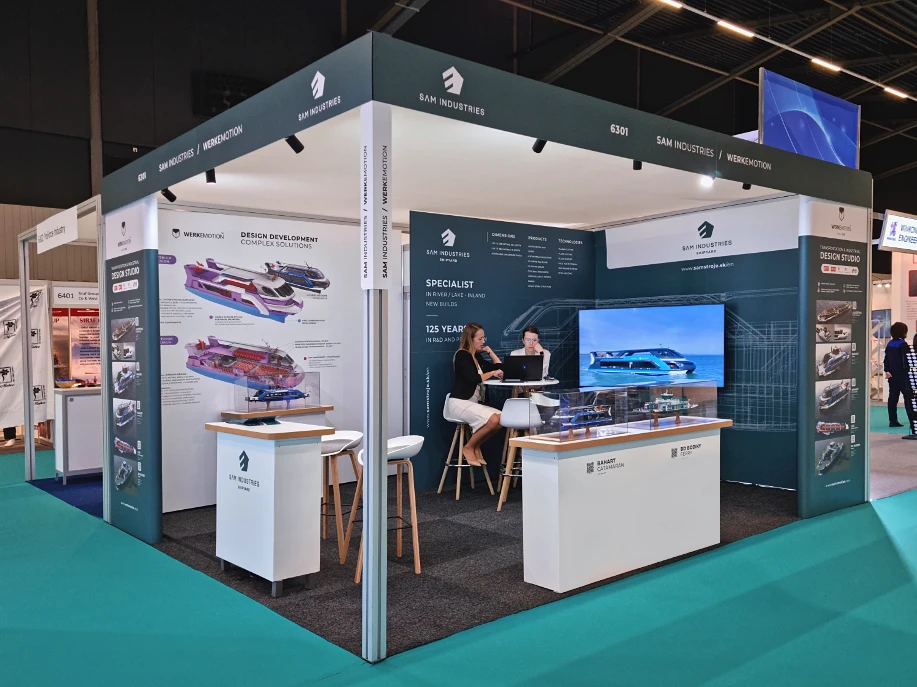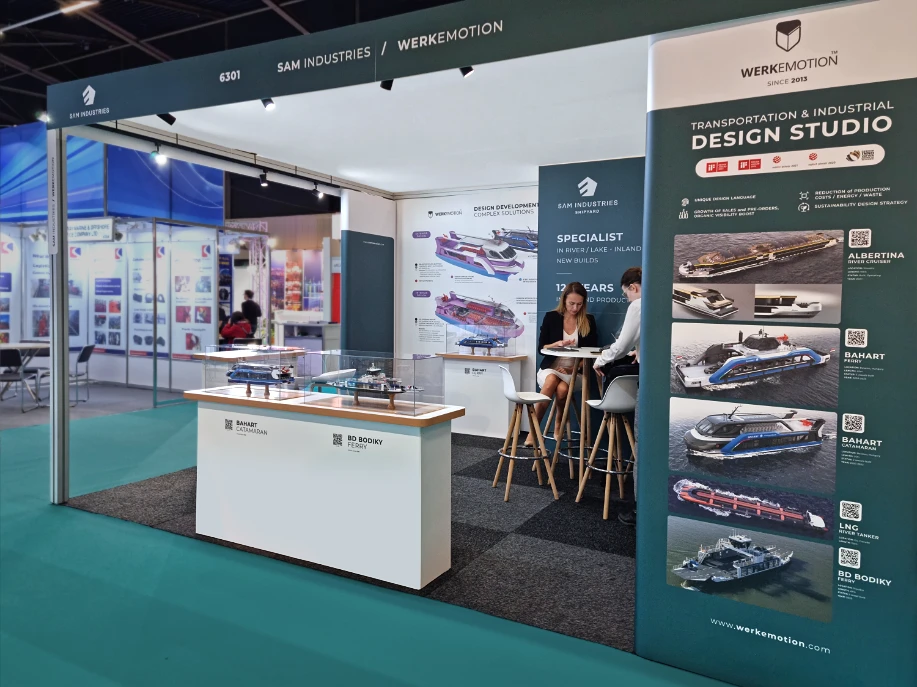 Europort, organized in the world port city of Rotterdam, is the international maritime meeting place for innovative technology and complex shipbuilding. Europort has a strong focus on 'high-tech' ships such as dredging vessels, naval vessels, workboats, inland navigation vessels, offshore support vessels and super yachts. With 26,000 professional visitors and 1,040 exhibiting companies Europort belongs to the world's largest maritime meeting & knowledge sharing B2B platforms. We invite you to be part of the journey of the maritime transition; to explore the power of technology and transparency. We invite you to engineer, build and maintain sustainable (relation)ships. TOGETHER, TODAY, TOMORROW.
In the past decades, Europort has grown into one of the world's largest maritime B2B knowledge and meeting places. In 2021 Europort celebrated its 40th edition.
#designstudio #design #designers #designer #maritime#naval #ships #industrialdesign #werkemotion #SAMShipyard
Related posts