01. Intro
Project Description
Introducing the new Albertina river cruiser – exterior design by WERKEMOTION.
River Cruiser for Danube River
Designed for 155 passengers and 38 crew members
2 Caterpillar engines (combined output 1618kW)
Length 110 meters
02. Design Process
Development
Werkemotion Design Studio created a new exterior for the Albertina River cruise ship. Ideas created during the sketch phase were transformed into 3D models for manufacturing.
01.
Concept Stage
Search for visual identity started with the sketching phase. It often takes several iterations to merge new visual and at the same time respecting clients' needs and manufacturability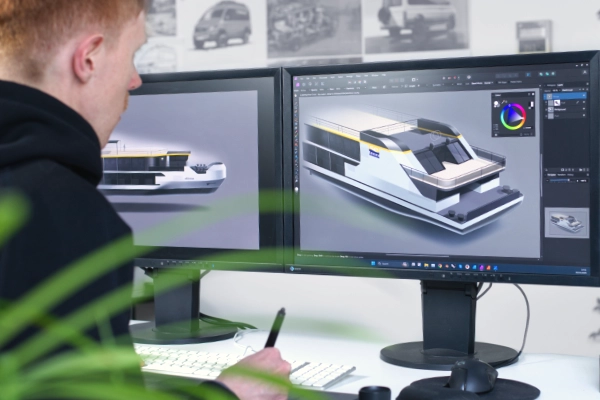 02.
Prototyping Stage
We have prepared manufacturing data for all visible panels and manuals for applying the final livery design. The river cruiser was assembled in the Komárno shipyard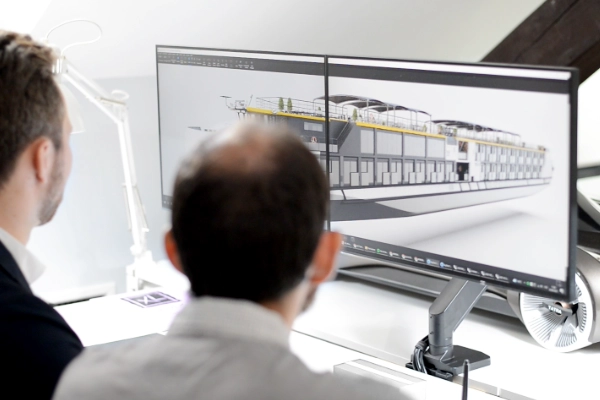 03. Concept Phase
Sketch Development
Sketching is the fastest way to explore new design possibilities and find distinct features for future ship design.
We knew that livery design will play a major role in this project. We worked with graphics and colours from the beginning of the project.


04. Development
3D modeling
3D data are used to create realistic visualizations of the future river cruiser. This allows investors and engineers to fully understand the design concept and make decisions regarding the development process.

The livery design has a major role in this project. We have prepared all the manuals for applying protective coats and graphic elements and defined the RAL colours of individual parts.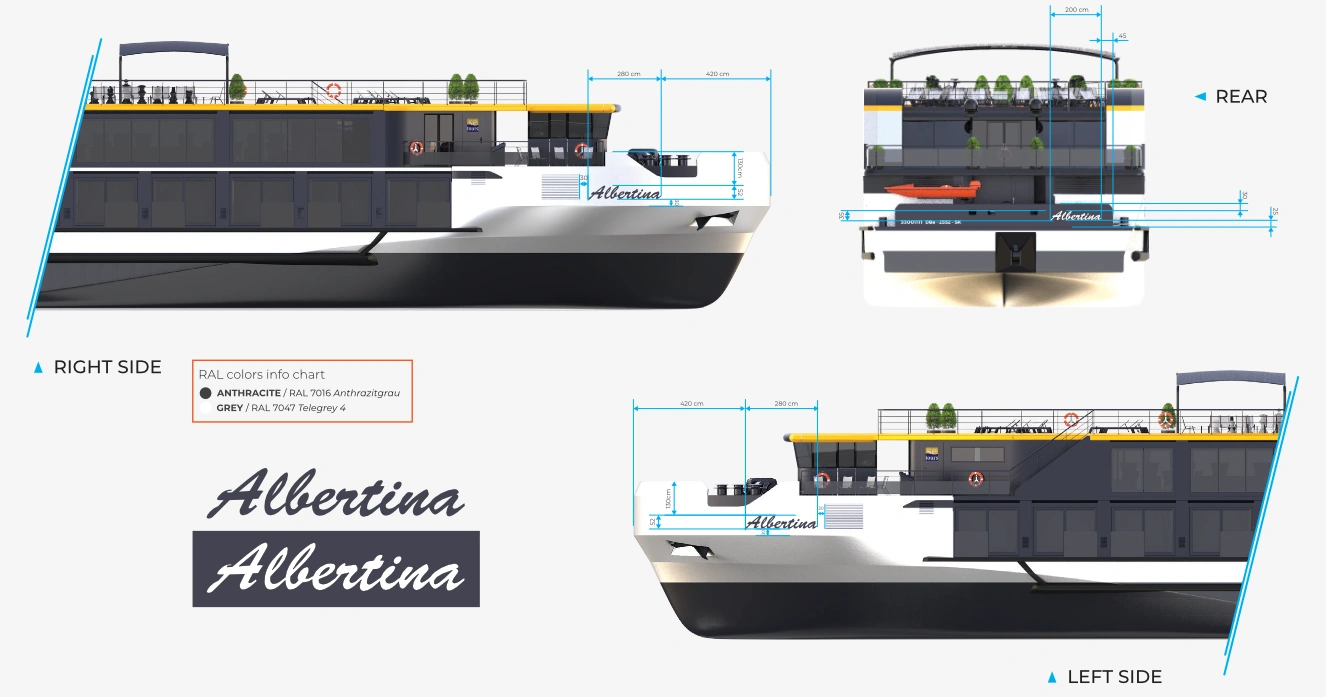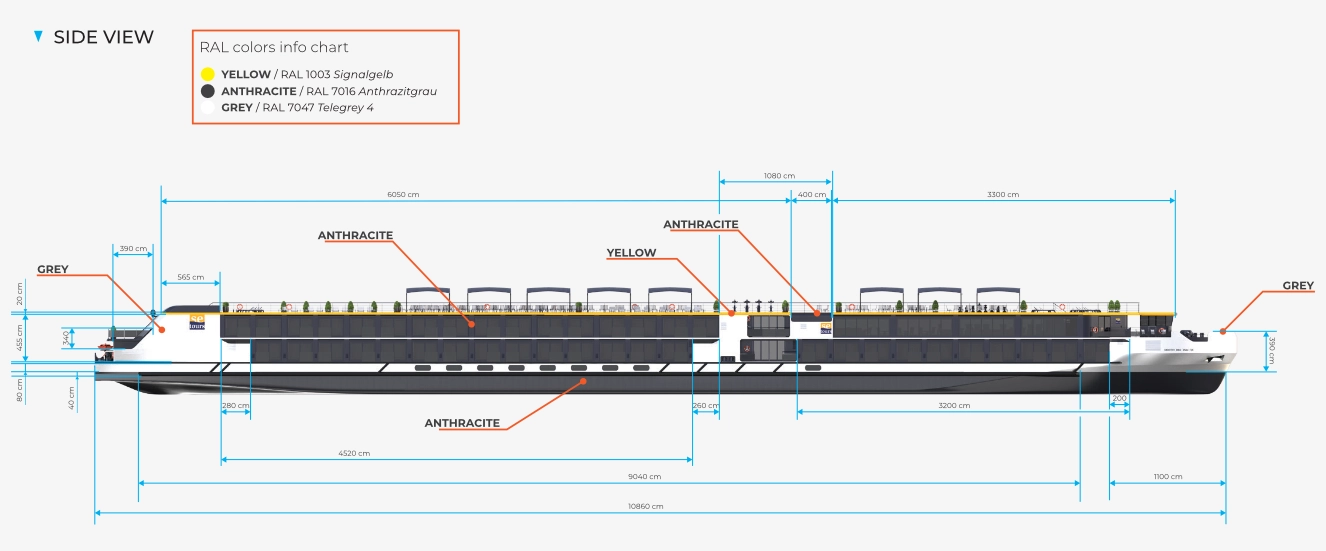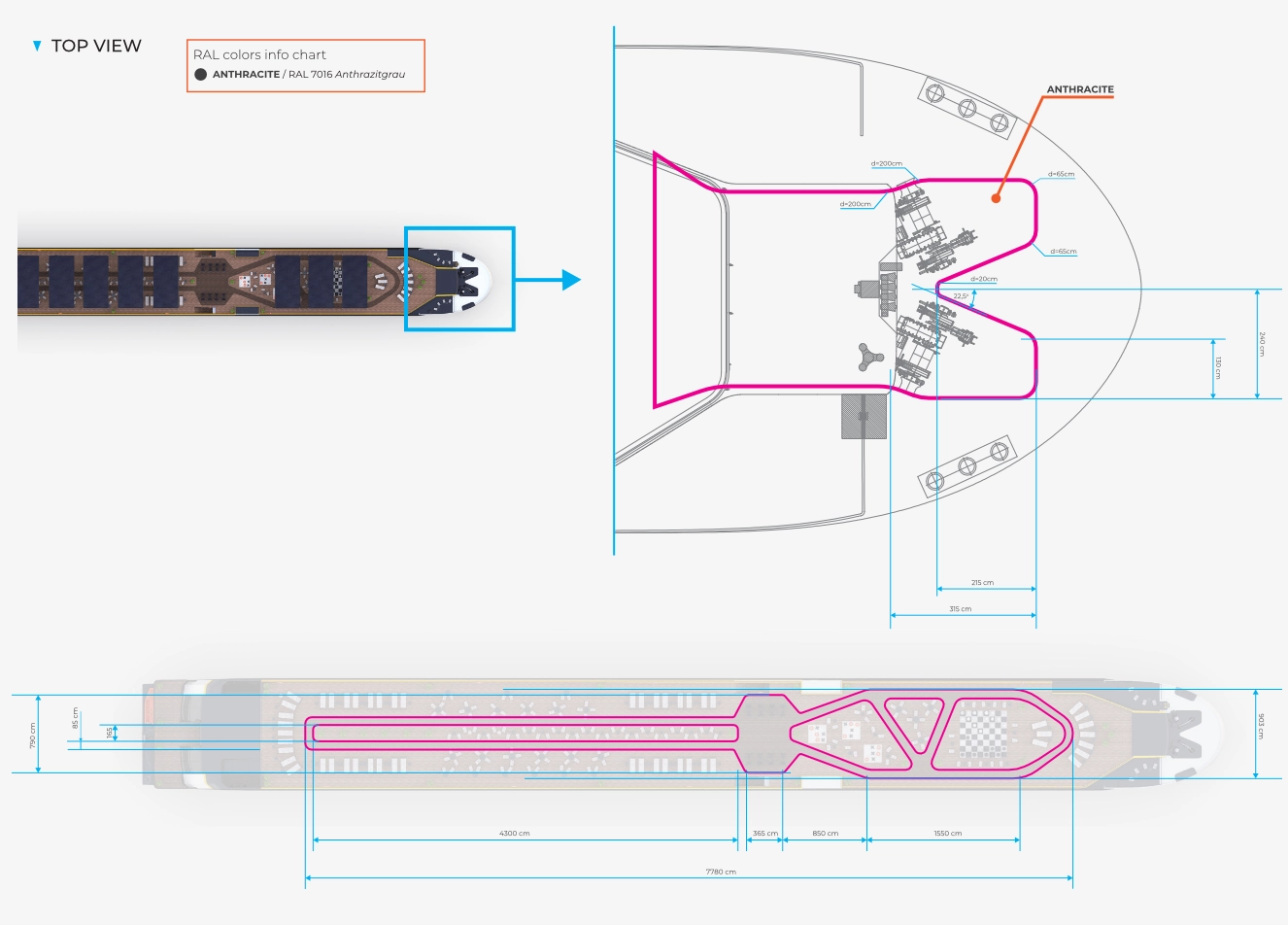 05. Manufacturing
Launch on water
WERKEMOTION provides services during whole product development. From first ideation, visualizations, and 3D modelling for manufacture to the supervision of final fit and finish.
Albertina was constructed and launched on the water in Komárno shipyard
Photo credit: Marián Molnár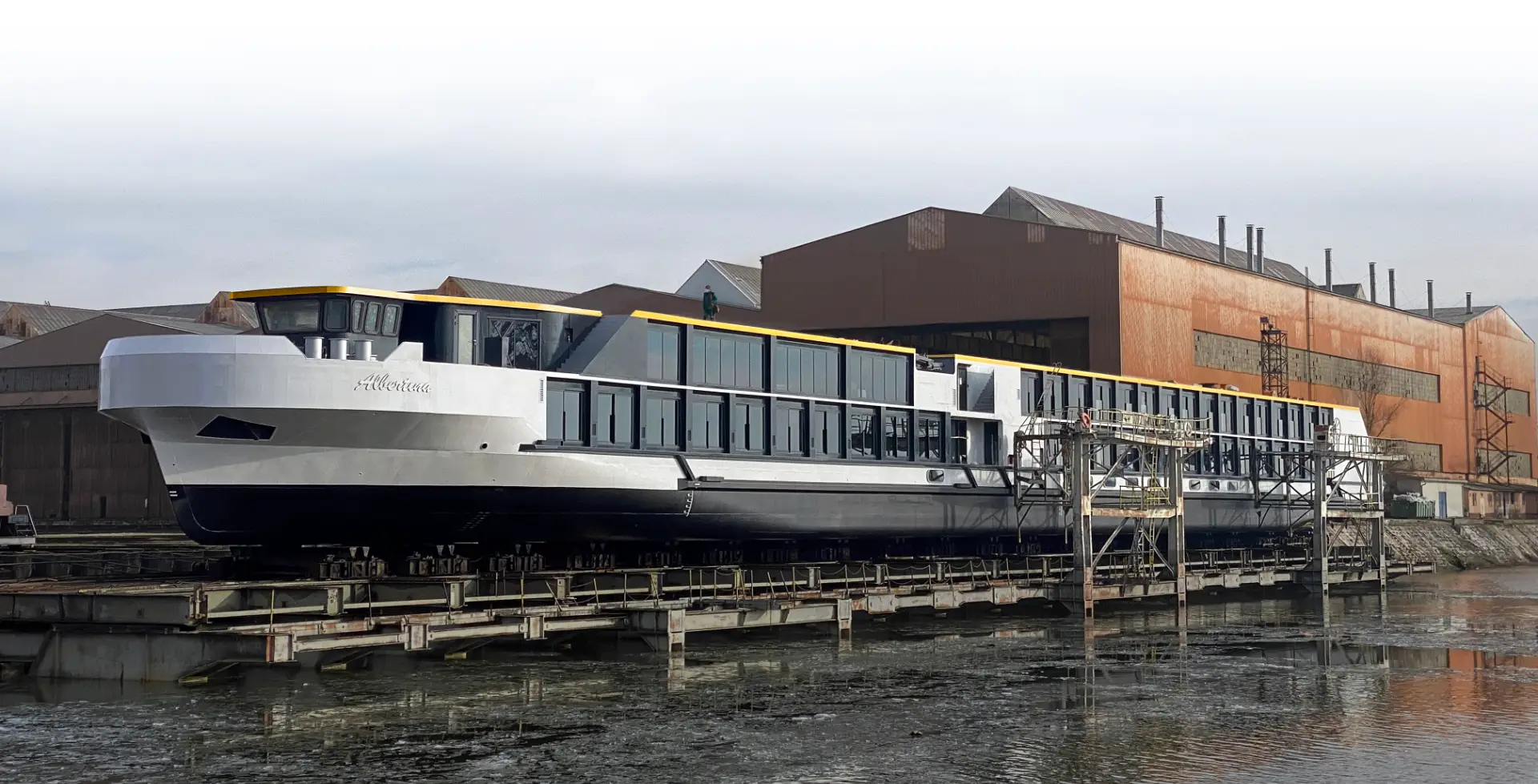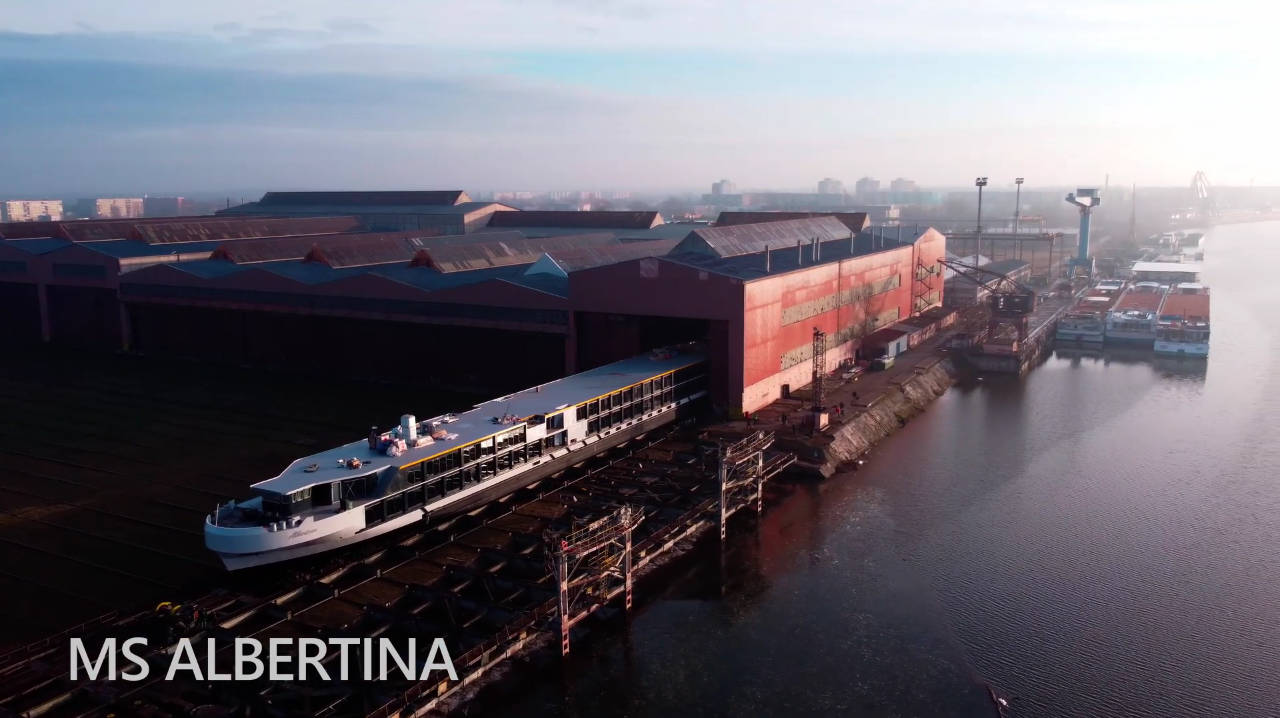 RISEDAY is an independent shipping company, operating river cruise holiday ships newly built Albertina, Princess Isabella, Princess Sisi and Princess Katharina and contributing to European cruising.
Let's make something great together
Get in touch with us to see how we can help you with your project