01. Intro
Project Description
An LNG tanker is a specialized type of ship designed to transport liquefied natural gas (LNG), using advanced safety features and specialized cargo tanks to maintain the LNG at its extremely low temperature.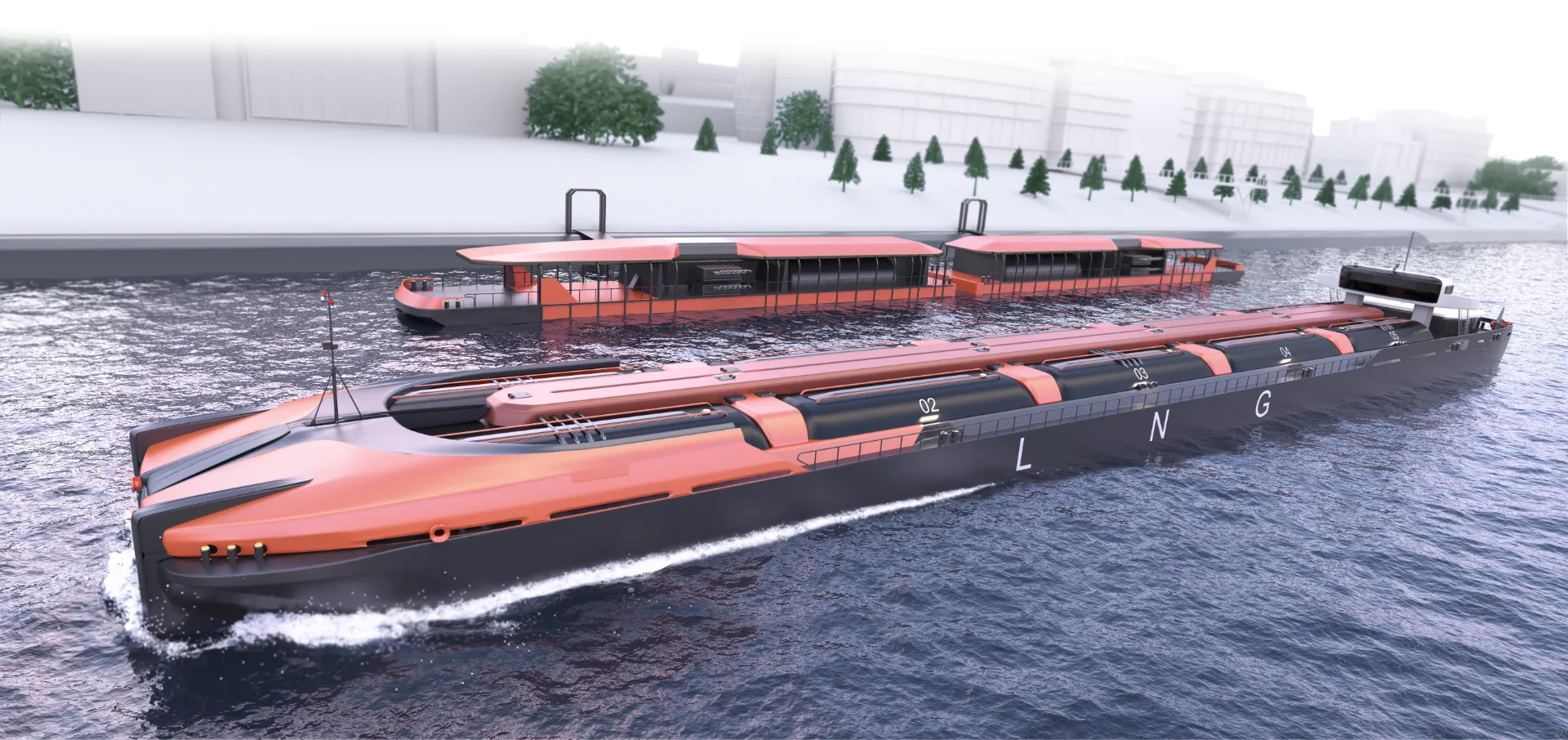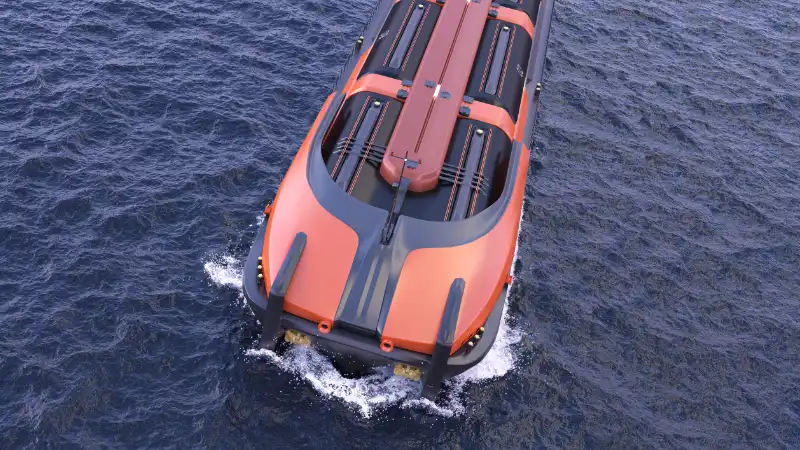 LNG Tanker water visualization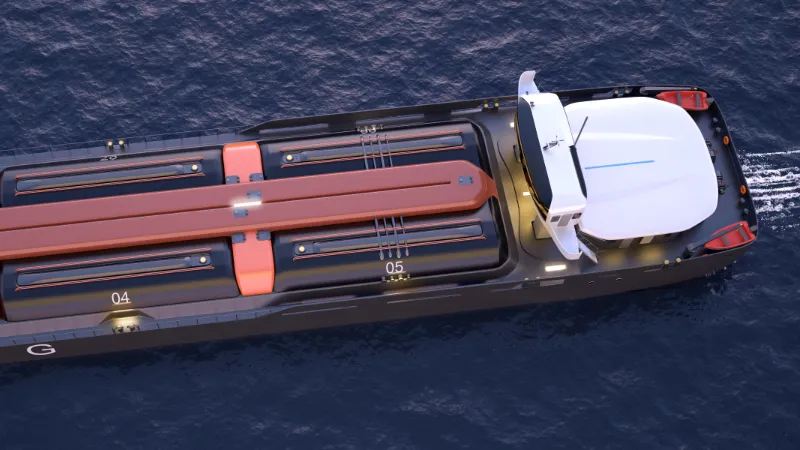 LNG Tanker water visualization night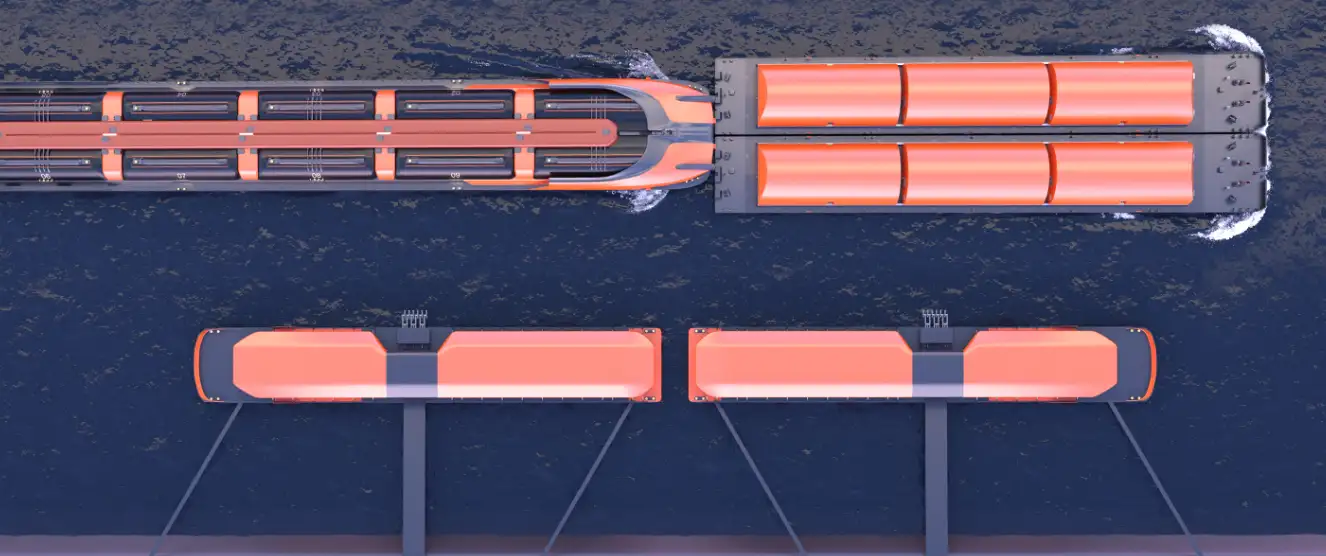 New shapes and livery design distinguish the vessel from other LNG tankers while still respecting manufacturability and operational requirements.

The final design and explode mode of the main LNG transport tanker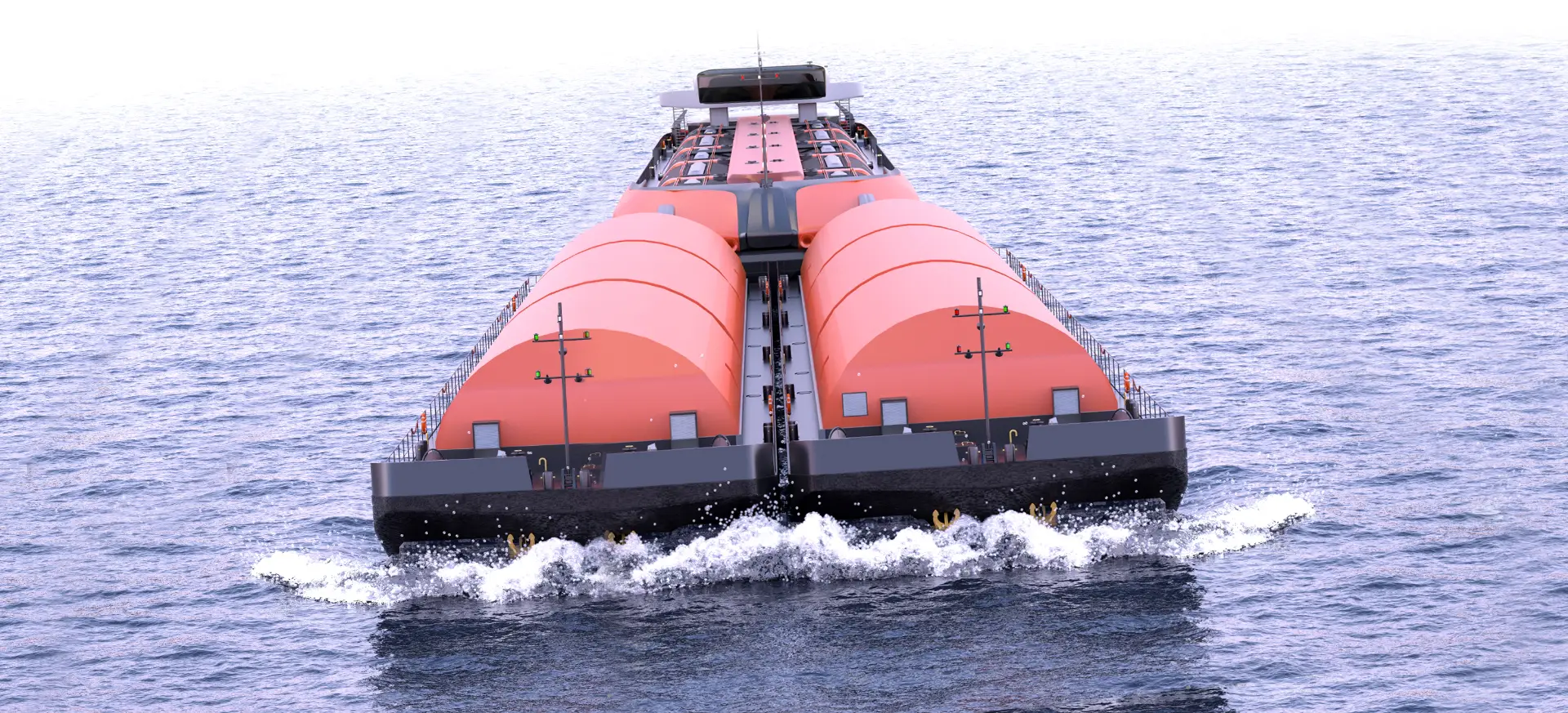 An LNG terminal is a specialized facility designed to receive, store, and regasify liquefied natural gas. Both terminals and docks were designed to match tanker design language.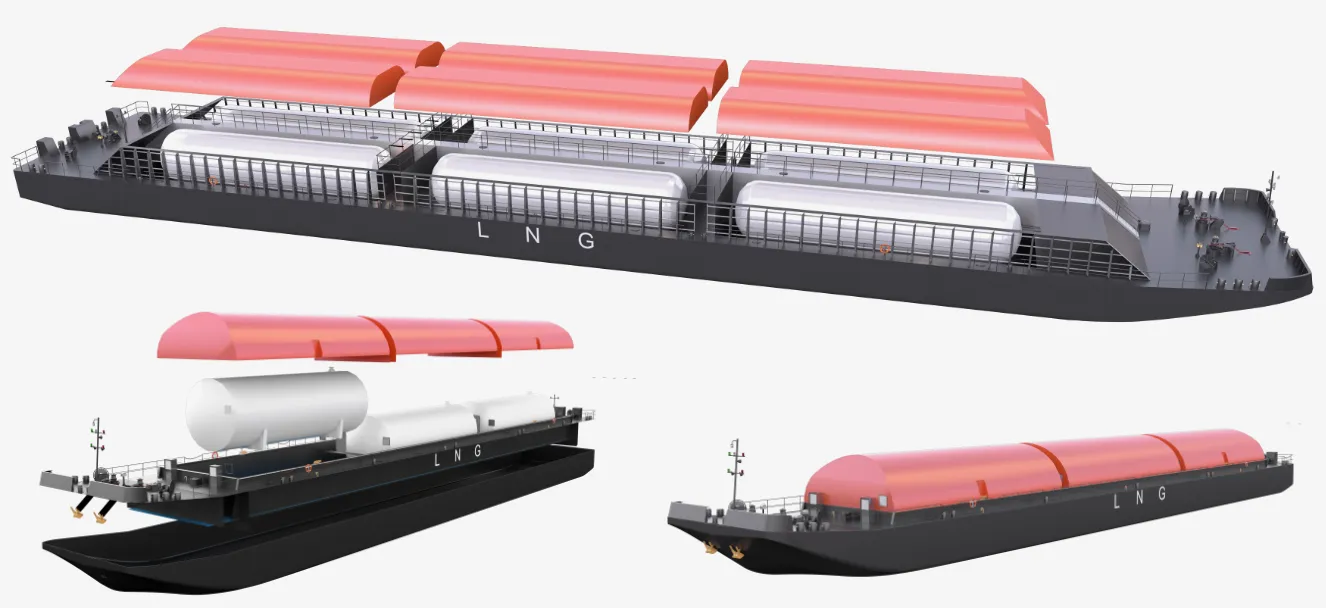 Let's make something great together
Get in touch with us to see how we can help you with your project