01. Intro
Project Description
Virtualized computer equipment
Nexineo Go & Pro are virtual computer equipment. Thanks to them, you will no longer need classrooms full of computers or laptops. Each student only needs a monitor with a small virtual desktop device, which fully replaces the computer. Just connect Nexi PRO / GO to the back of the monitor and you can start working.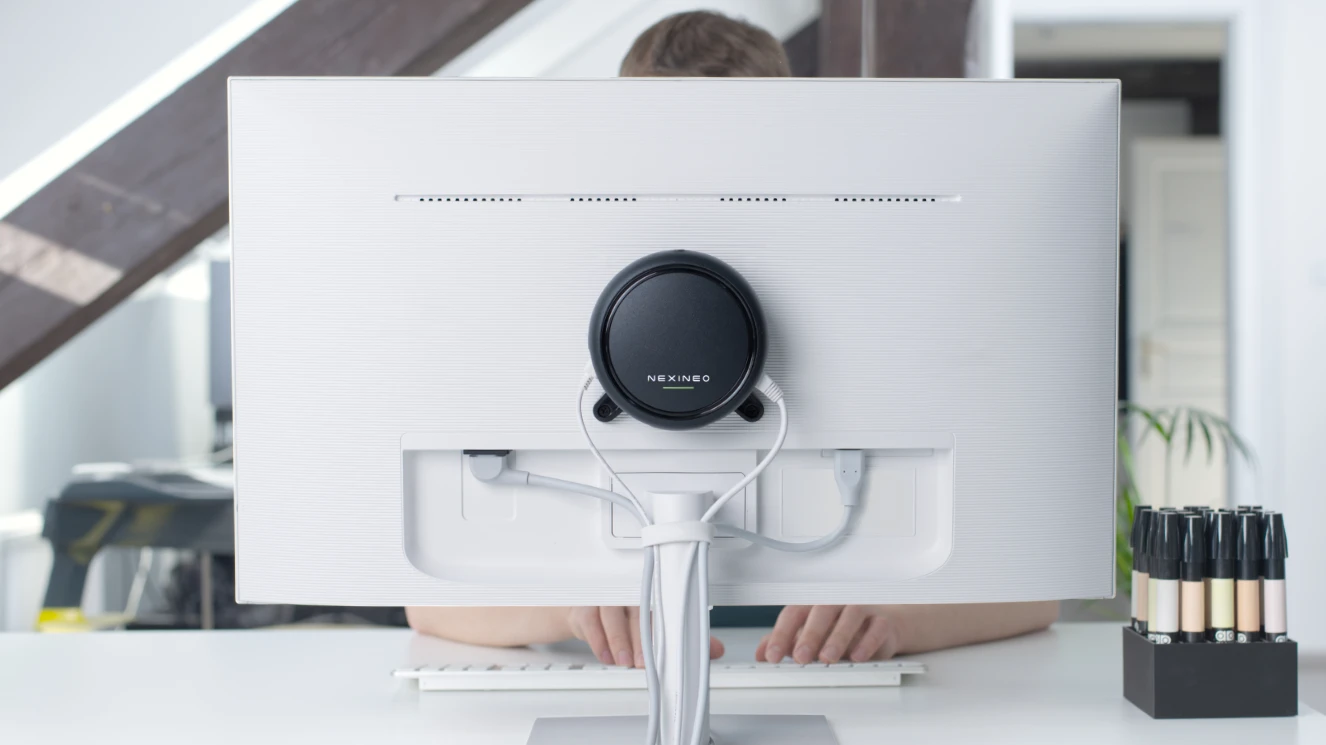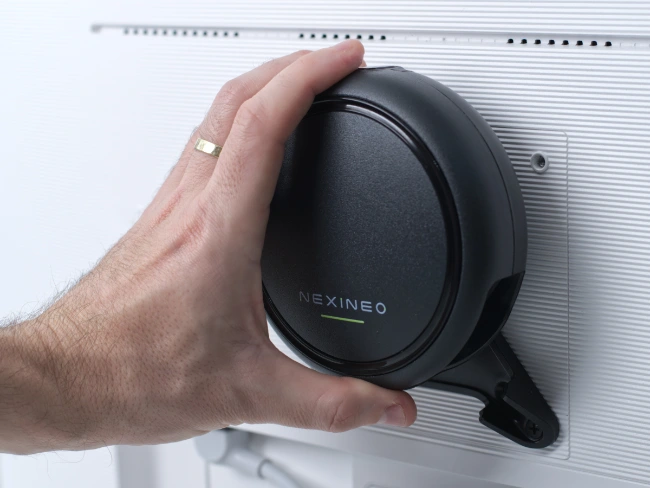 Nexineo – design by WERKEMOTION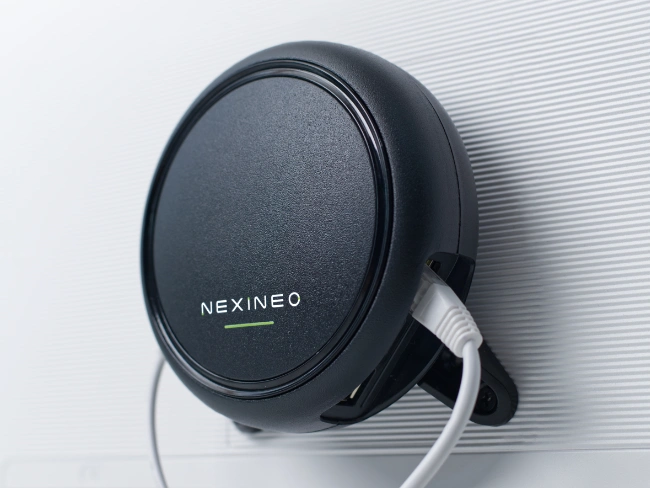 Nexineo – design by WERKEMOTION
Load MoreLoading
02. Design Process
Development
Nexi PRO is ideal if you and your students work with more demanding programmes such as Adobe Creative Cloud, Photoshop, Autodesk, SketchUp or ArchiCAD.
Nexi GO solution will suit you if you and your students use common graphically-undemanding educational programmes
01.
Concept Stage
The main goal was to differenciate NEXINEO products from other ``plastic boxes`` on the market. After extensive research of the competition the circular design was chosen as a basis for the new visual. Many development prototypes were created ensure proper functionality, connectivity and cooling of the electronic device.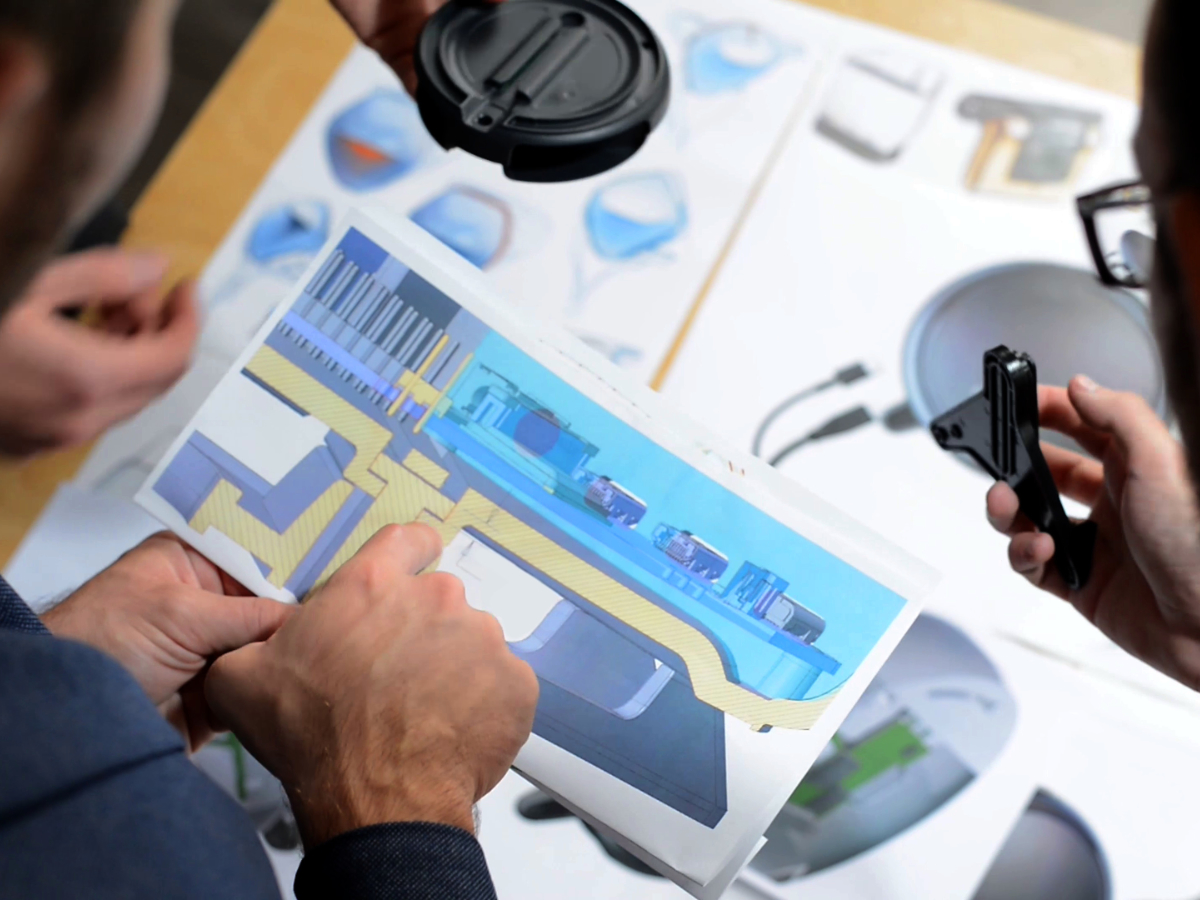 02.
Prototyping Stage
Electronics casing protects sensitive electronics. Top aluminium cover also serves as a cooling element. Aluminium cooling chimney directly touches Rasberry Pi chip. Heat is removed from the electronic board and spread via front case to surroundings. The device mounts to the back of monitor through standardised VESA mount.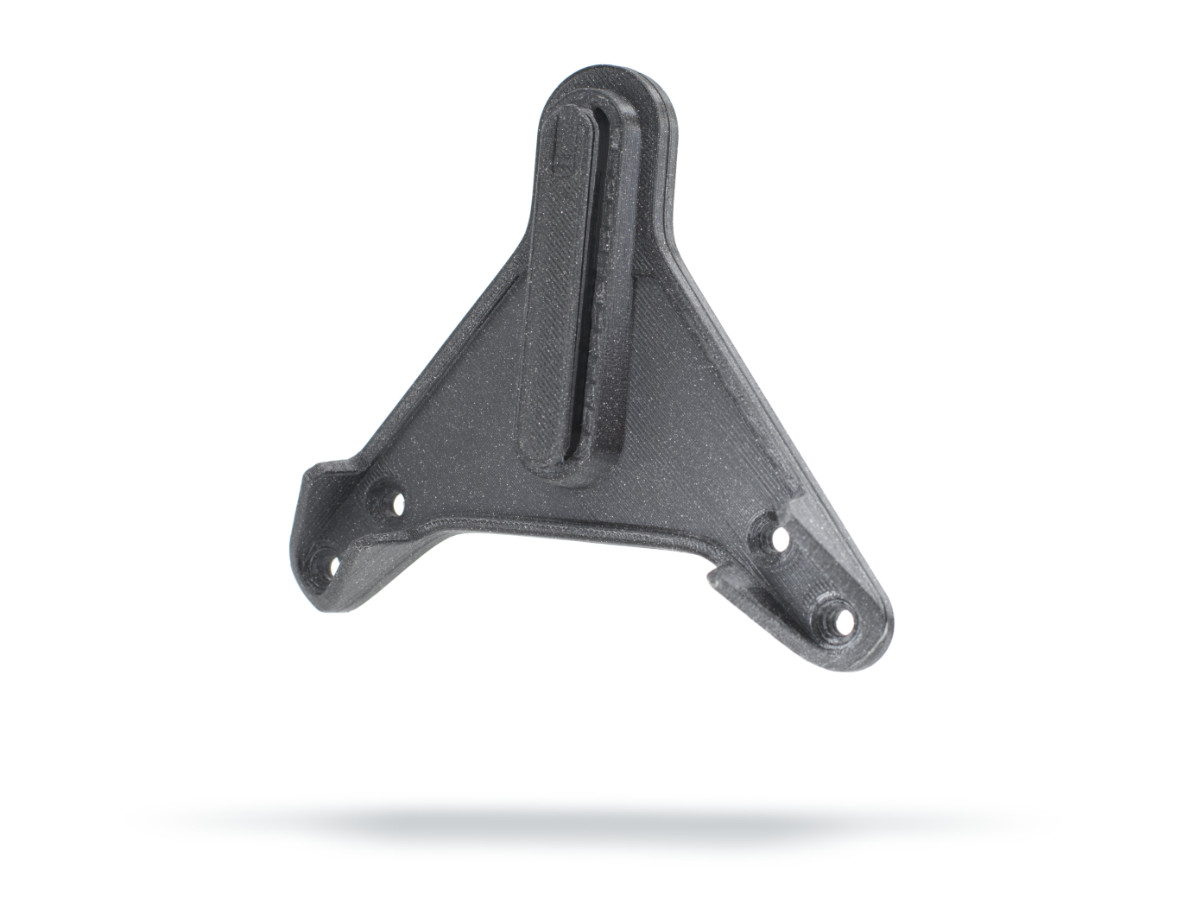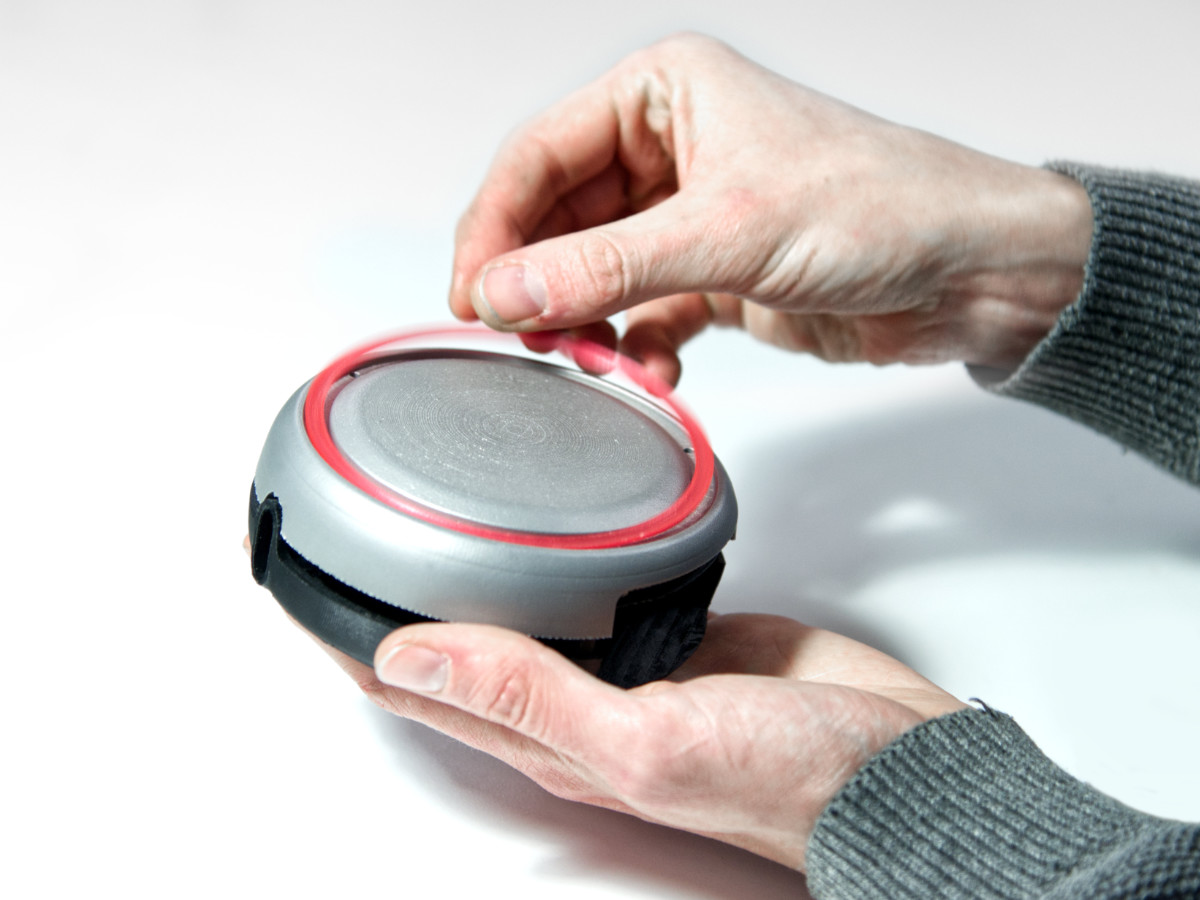 03. 3D Preview
Click - Hold - Rotate
View the NEXINEO from any angle
04. Development
Design Process
Werkemotion Design Studio closely collaborated with NEXINEO engineers to merge a new visual identity with all technical requirements. The result is a product that stands out at the same time in design and construction innovation. Both aspects are necessary to differentiate the brand from the competition and attract new customers.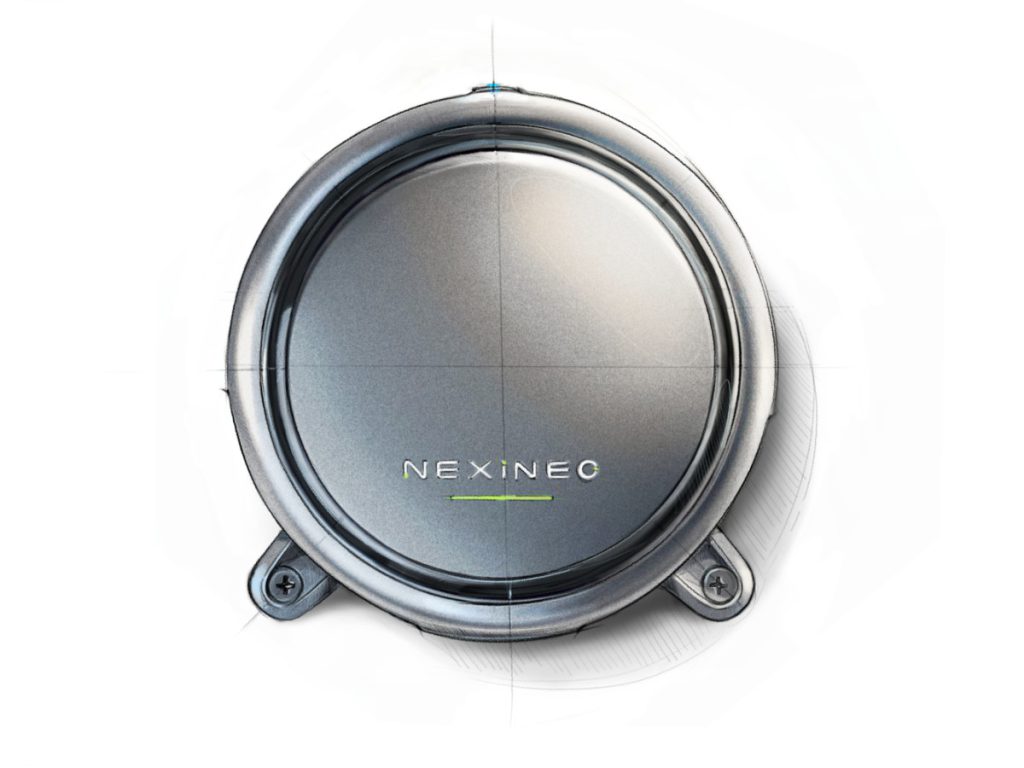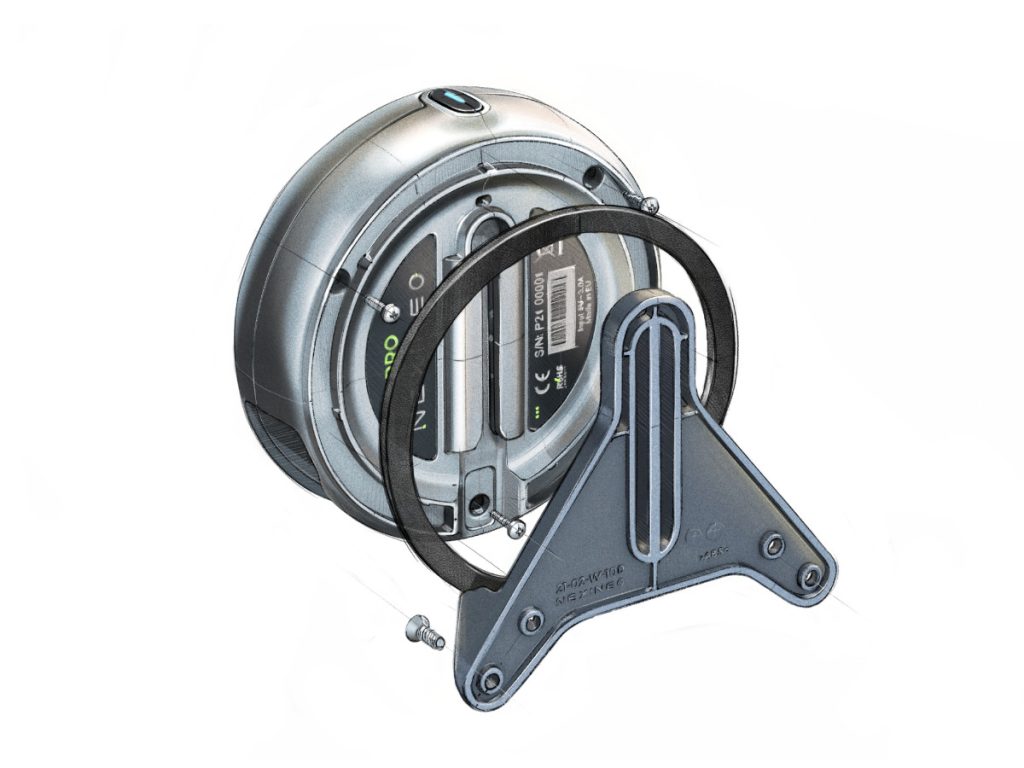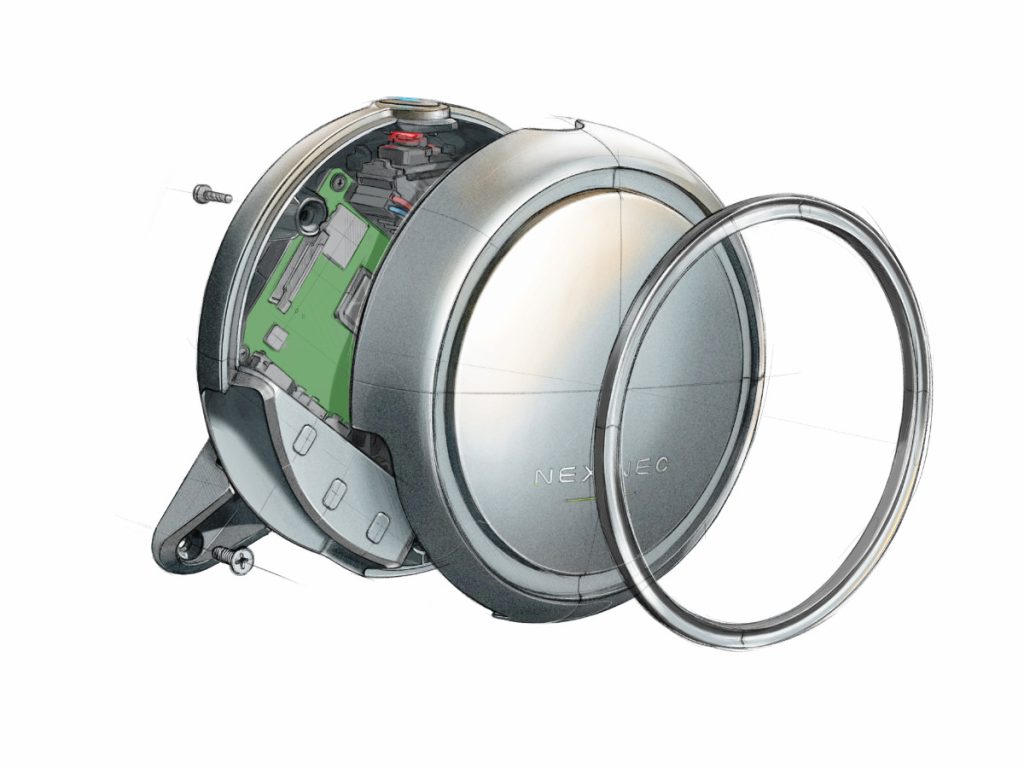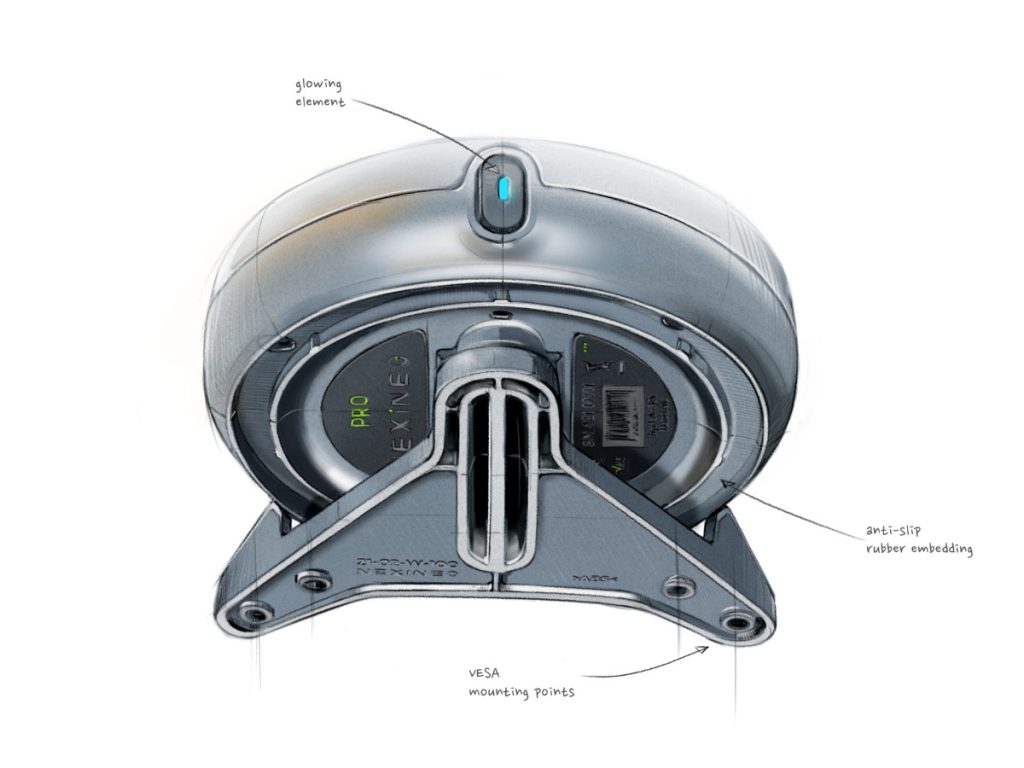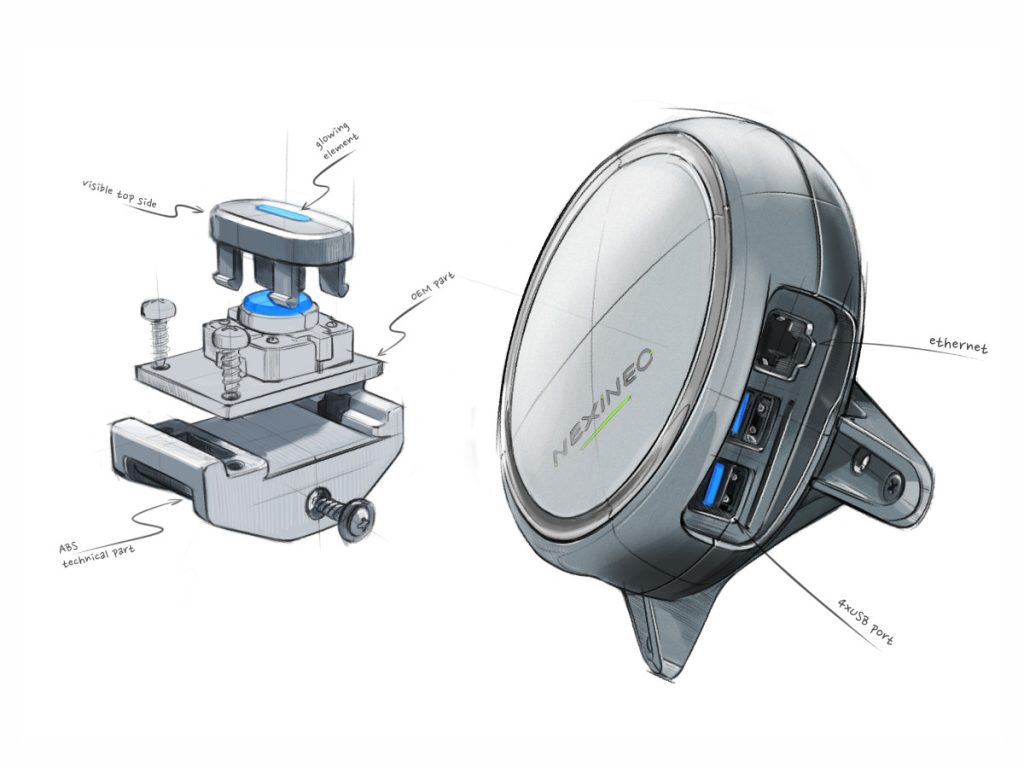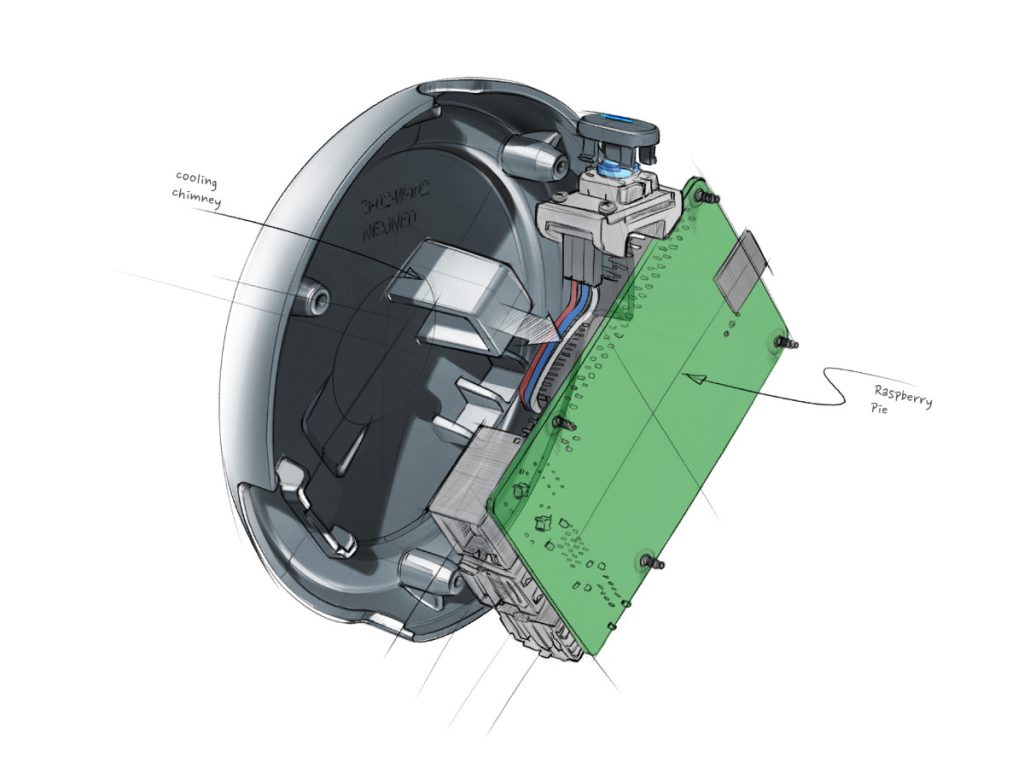 05. Before & After
It's not just about nice thing
All innovations in material and manufacturing are reflected in the exterior styling. We were able to turn a simple plastic box into a visually recognizable and functional electronic device.
06. Shape Registration
Legal Protection
Our Legal Department covers the process of obtaining a shape registration of Nexineo products.
Thanks to that are these devices and all development costs protected by European Union Intellectual Property Office.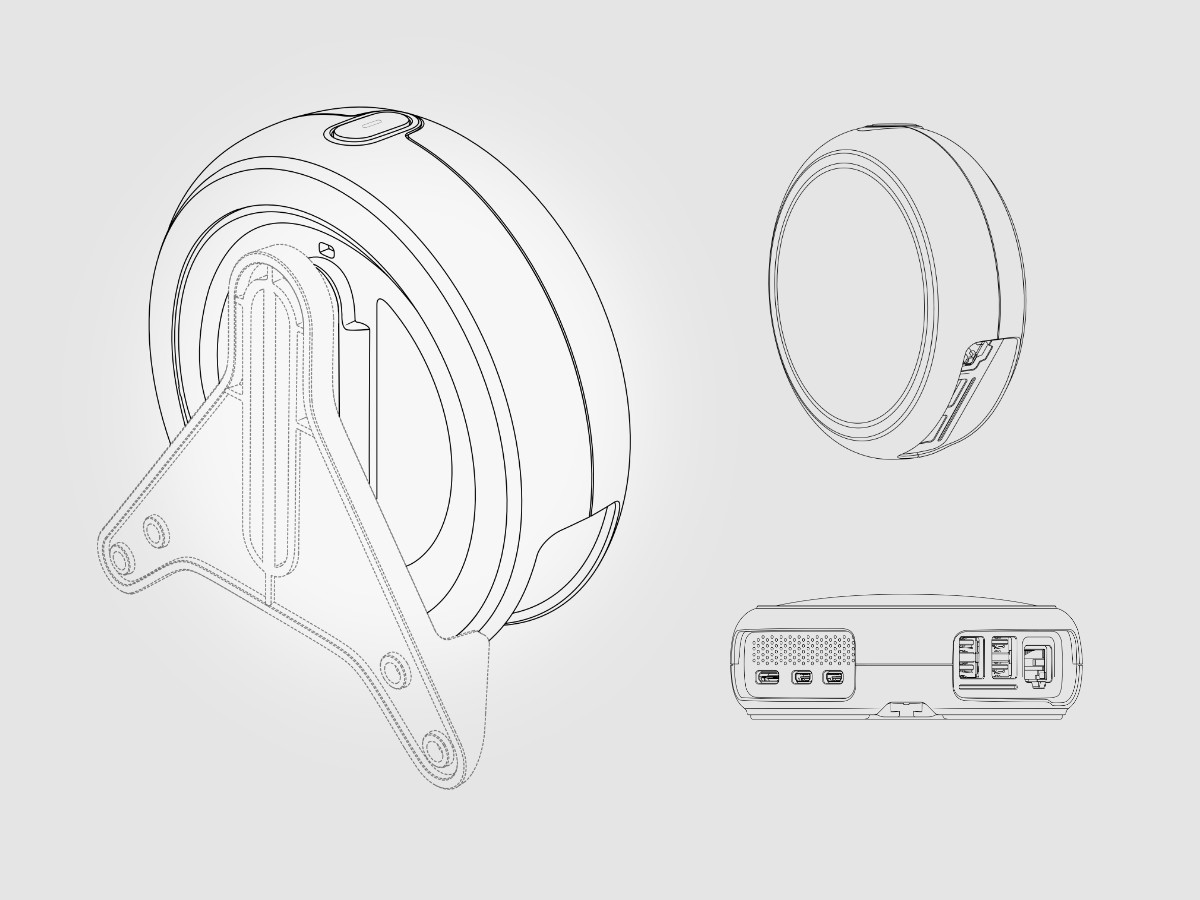 NEXINEO is a Slovak company founded in 2013. A year later, they developed the virtualized computer equipment Nexi GO and Nexi PRO.
They provide end customers complete services – individual design, implementation, and service.  They know that "the best advertising is a satisfied customer", which is the whole philosophy of the company.
They have equipped more than 450 schools in Central Europe with our virtualized computer classrooms, and they are targeting further international development.
Nexineo currently operates in Slovakia, the Czech Republic, and Poland and are looking for distributors worldwide.
Let's make something great together
Get in touch with us to see how we can help you with your project