01. Intro
Project Description
OFFROAD VEHICLE FOR RESCUE SERVICES
We were asked to design a special vehicle for Firefighters and Rescue service.
Based on Volkswagen Amarok we designed special vehicles with
6×6 powertrain with a specification for each special agency.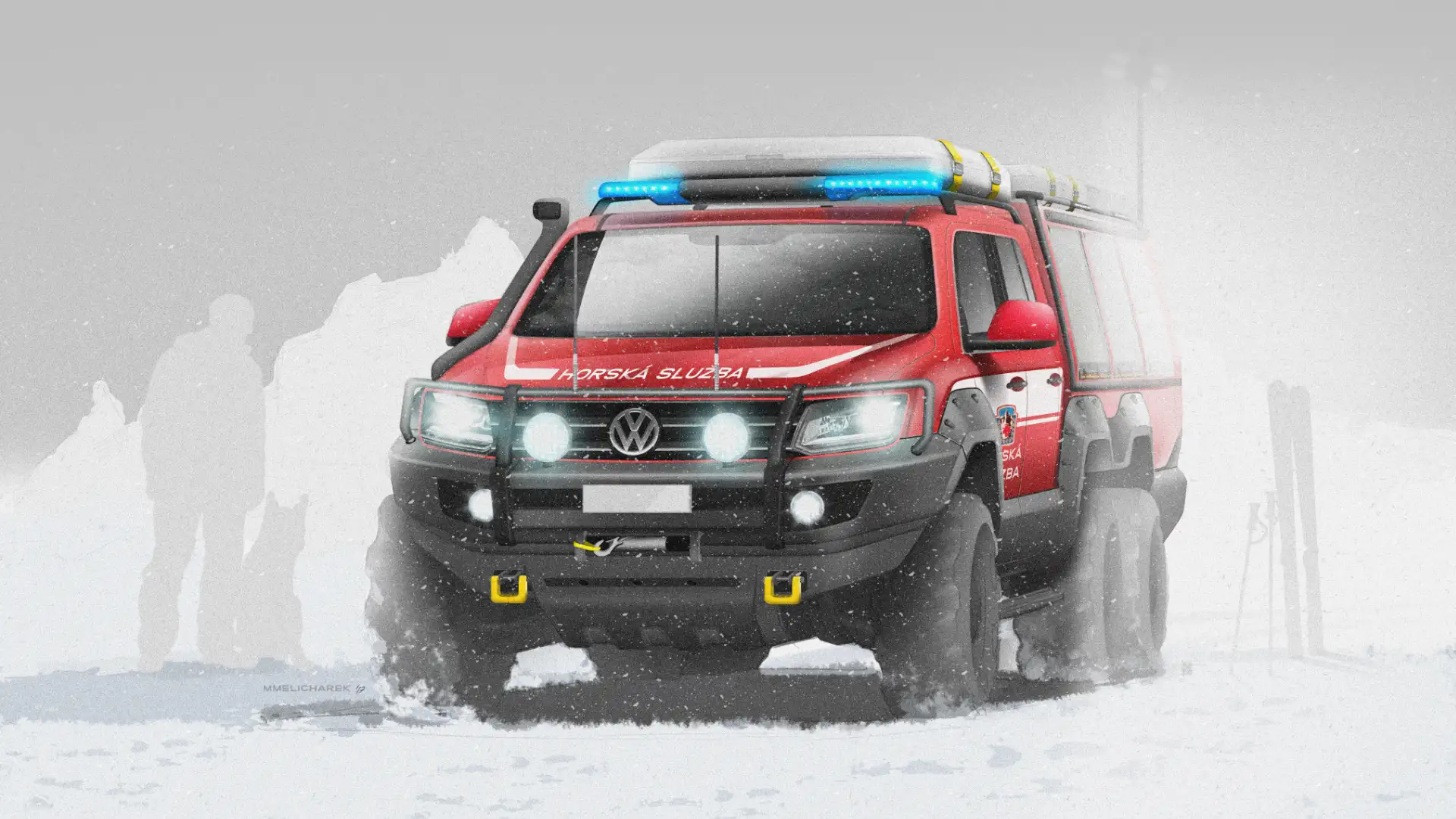 02. Rescue vehicles
Multipurpose
VW Amarok 6×6 is suitable for various rescue operations. For Firefighters or Mountain Rescue Services.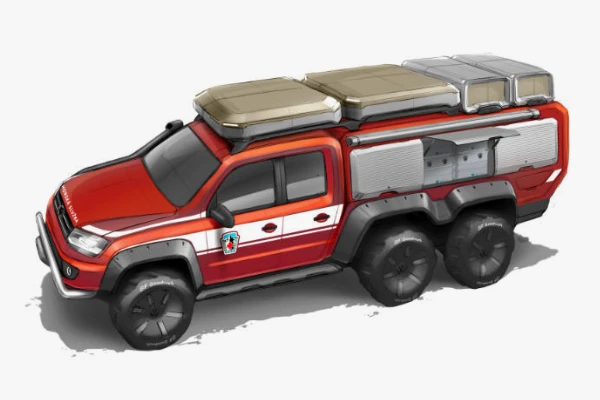 The VW Amarok 6×6 is a powerful off-road vehicle specially modified to meet the needs of firefighters. This vehicle is designed to traverse rugged terrain and transport equipment and a water tank to remote locations.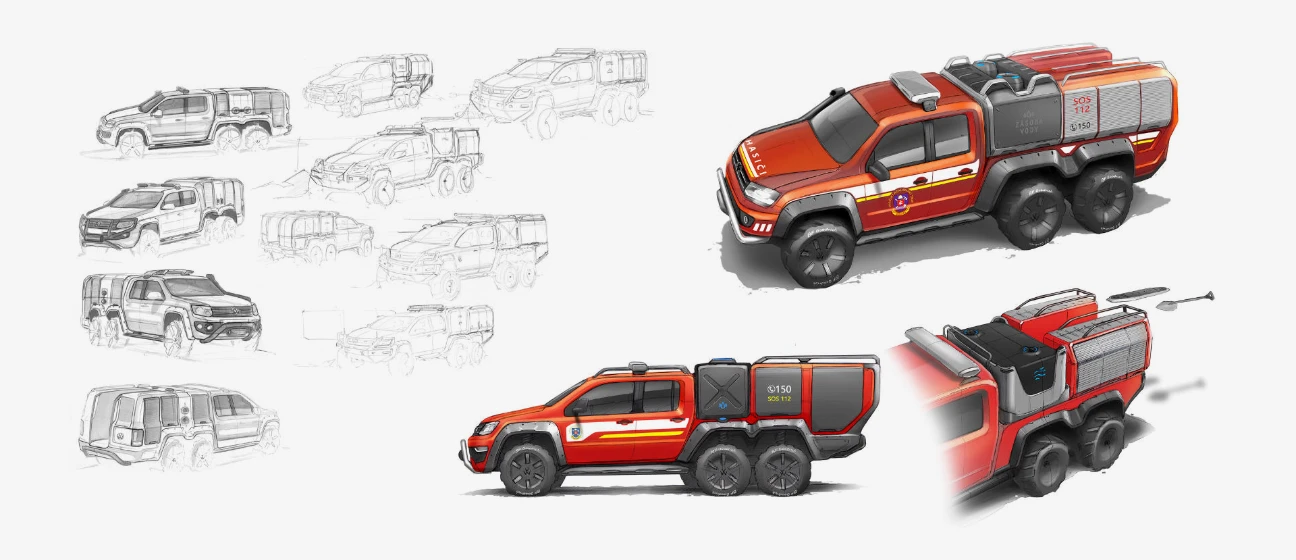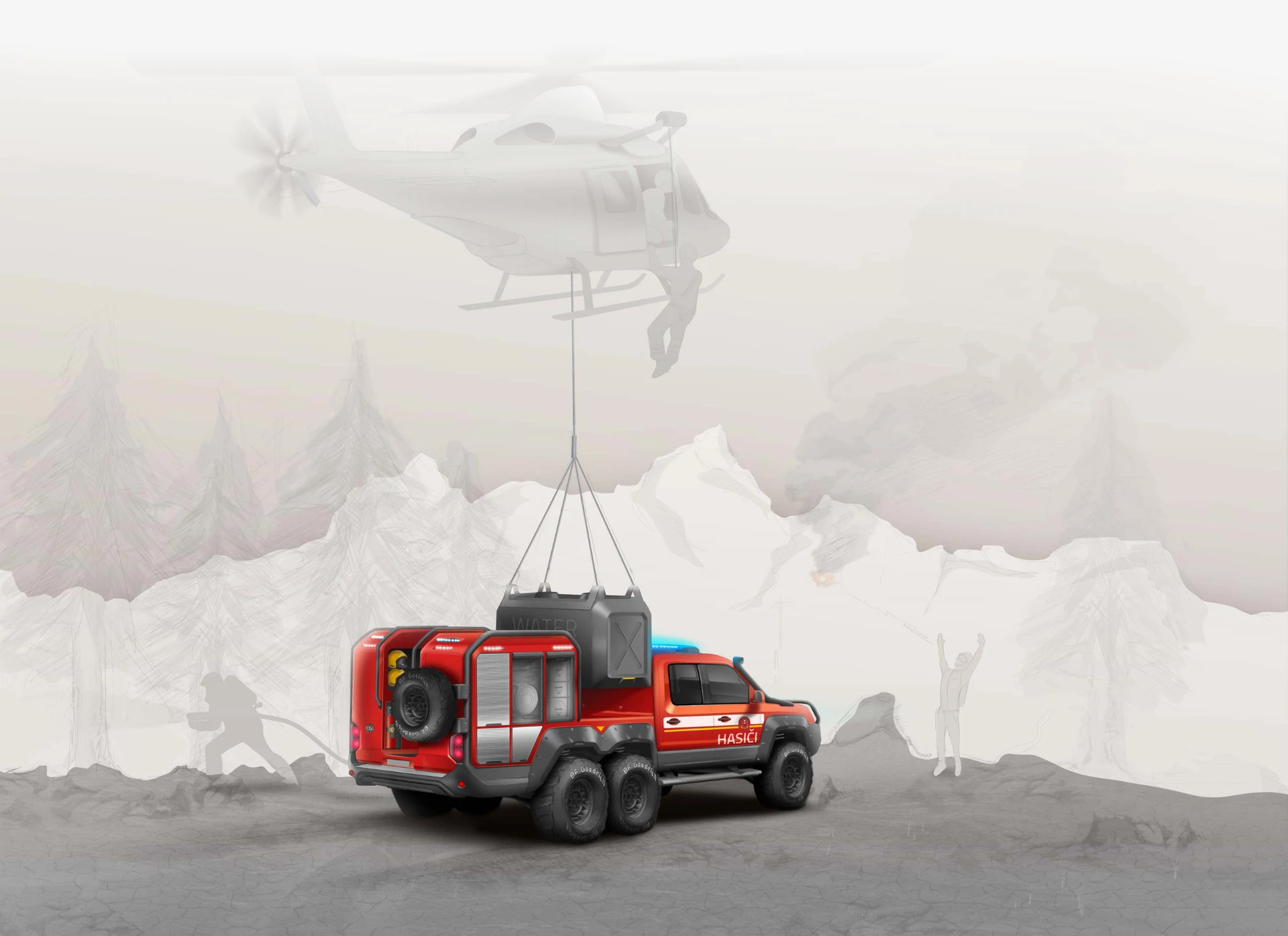 The VW Amarok 6×6 in mountain rescue configuration provides rescue personnel with all necessary equipment for first aid. A vehicle is designed to securely transport patients from places inaccessible by traditional rescue vehicles.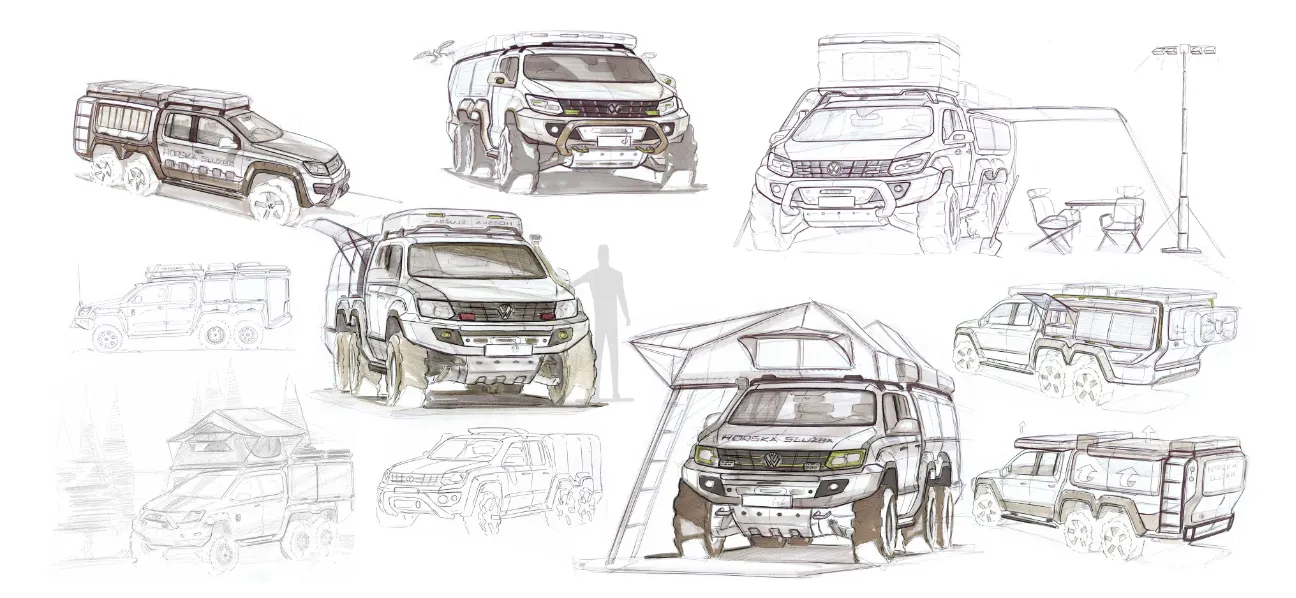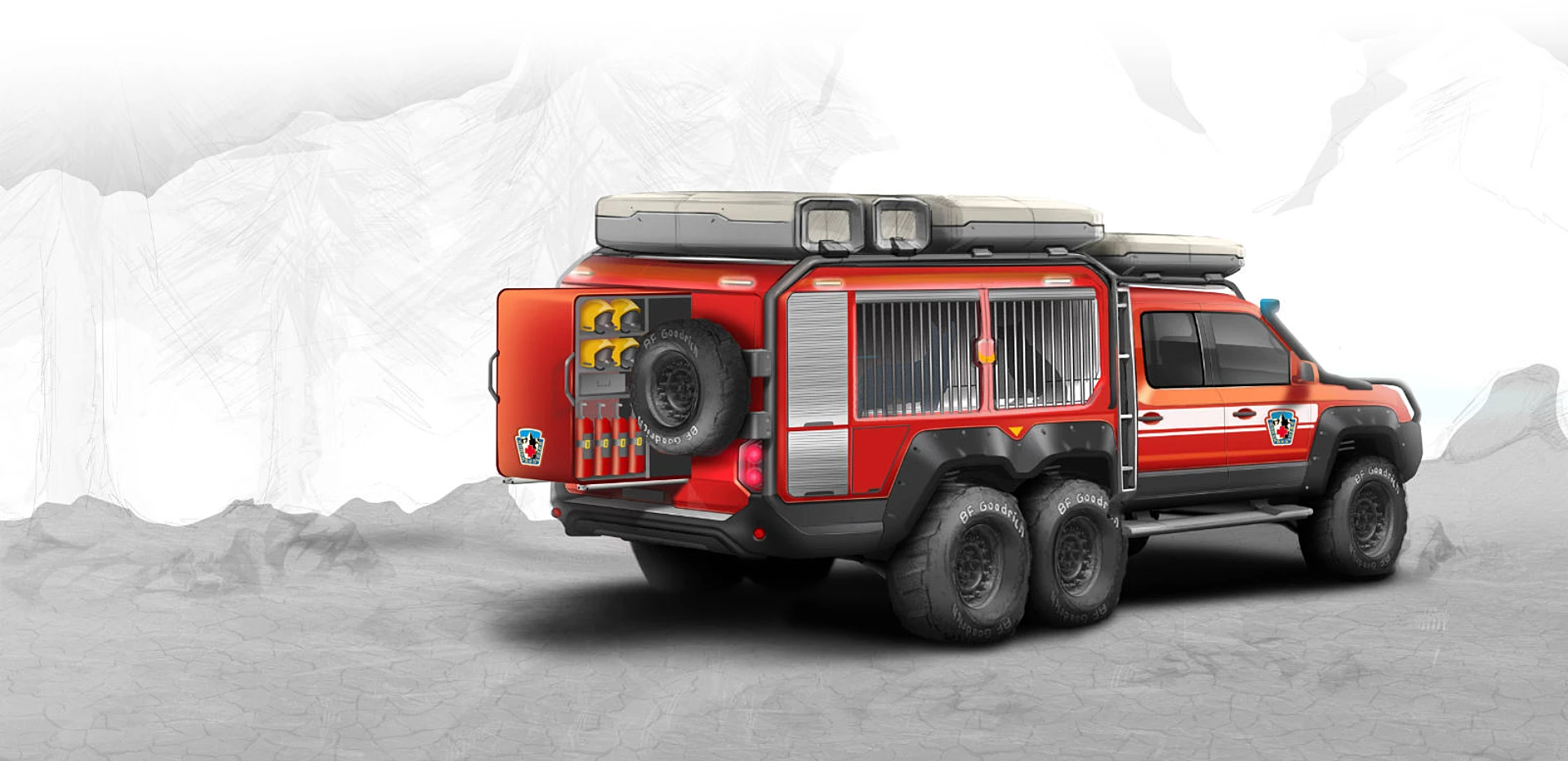 Let's make something great together
Get in touch with us to see how we can help you with your project