01. Intro
Project Description
Zero-emission technology for conditioned transport
ECOS M24 is a new transport refrigeration solution specifically designed for electric vehicles, allowing the delivery of temperature-sensitive foodstuff or pharmaceutical products to their destination reliably and without emitting any CO2.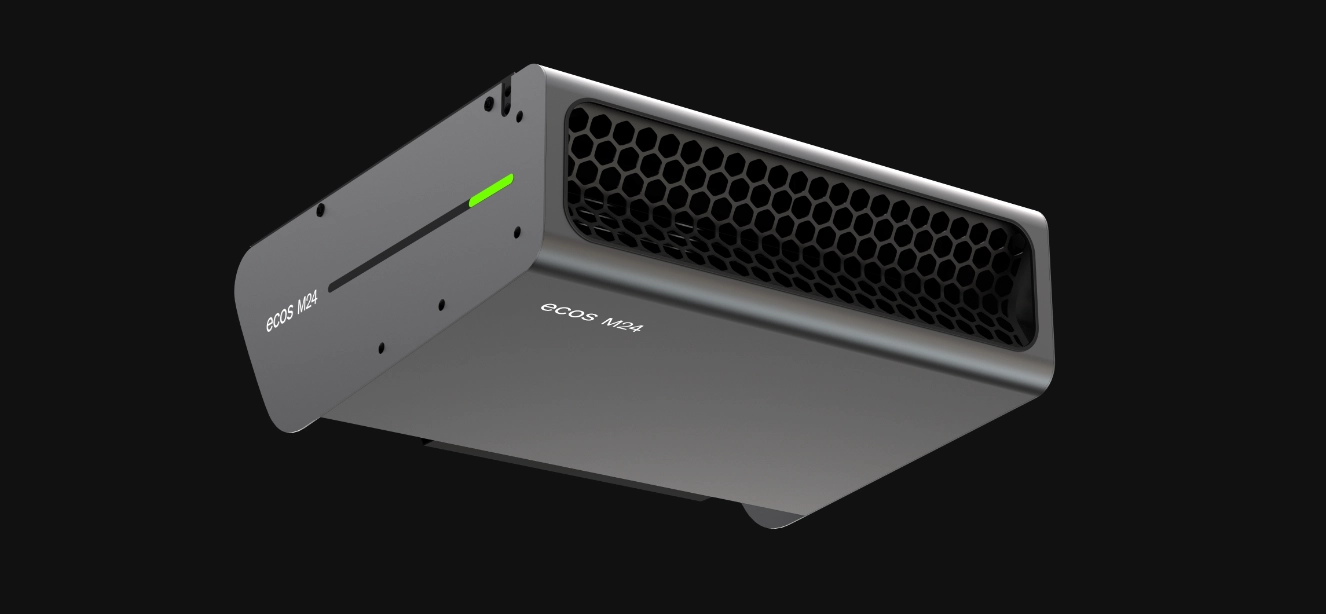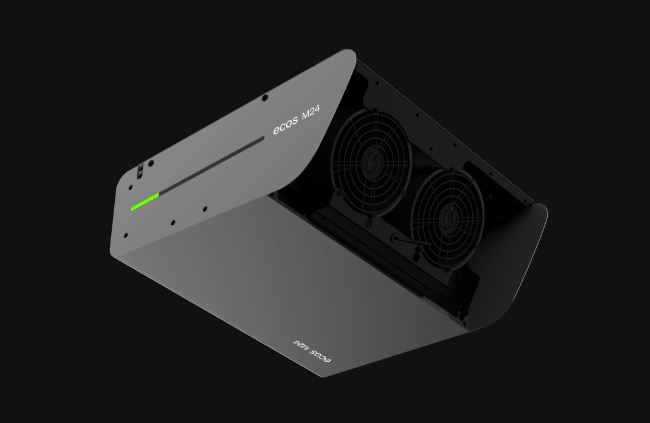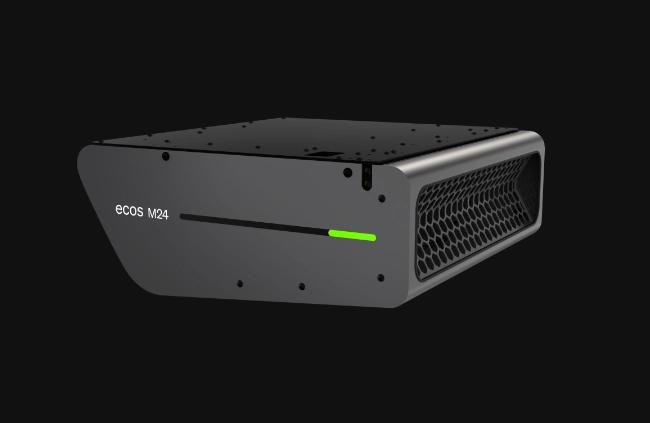 Outer & Inner unit
Refrigeration system
Ecos M24 system consists of an outer and inner unit. The outer unit is part of a refrigeration system that mounts on the roof of the cargo van. The inner unit cools the inside of the cargo.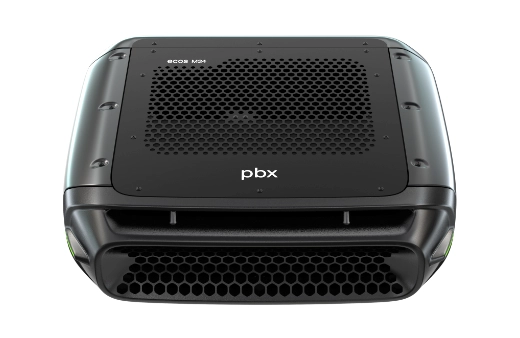 02. Design Process
Development
ECOS M24 line consists of outer and inner units. Together they create a system capable of delivering temperature-sensitive products to their destination without emitting any CO2.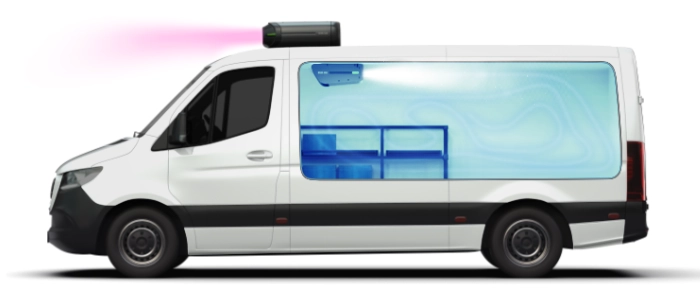 01.
Concept Stage
A new fresh visual needed to be created to reflect modern emission free refrigeration technology designed specifically for electric vehicles.
ECOS M24 product line needed to stand out on the market of mobile refrigeration units and at the same time reflect new trends in automotive design relating to electric mobility.
Werkemotion design team create unique design language for both refrigeration units thanks to complete design process from hand sketch - 3D concept model - Manufacturing data.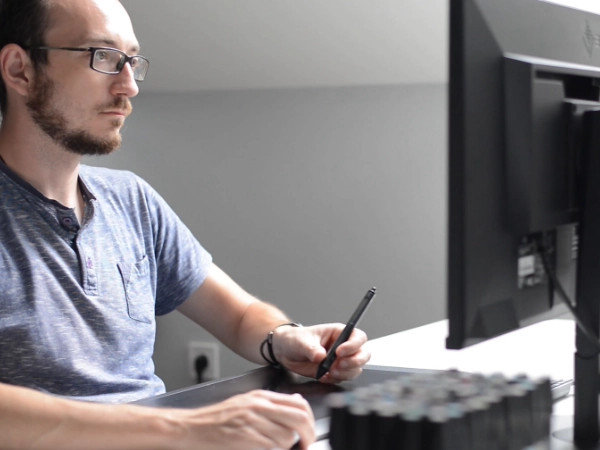 02.
Prototyping Stage
Both units had specific technical demands shaping final design. Intake and outtake grills of both units had to be designed to meet individual airflow requirements to ensure proper function of the system.
During design process the goal was to keep similar design language traits on both units despite the differences in construction of the two units.
WE prepare all outer surface with all manufacturing requirements.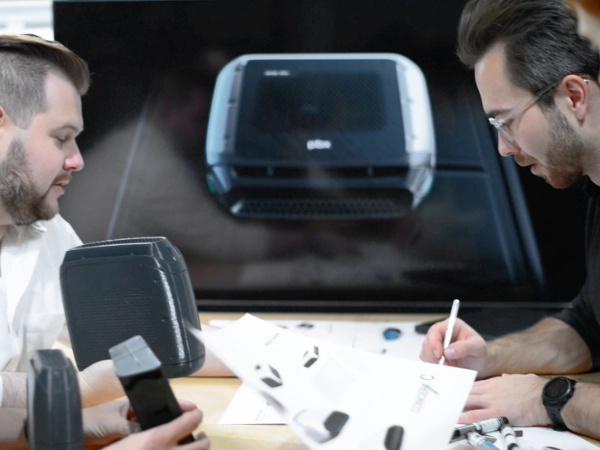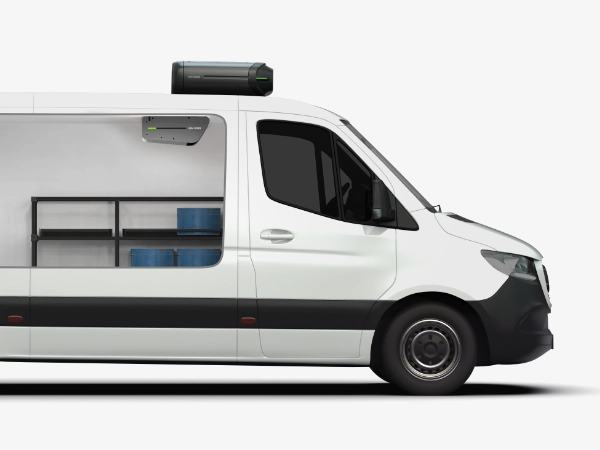 03. Concept Phase
Sketch Development
During the sketch phase, we are looking for a new design language and exploring how used materials and manufacturing processes impact the design.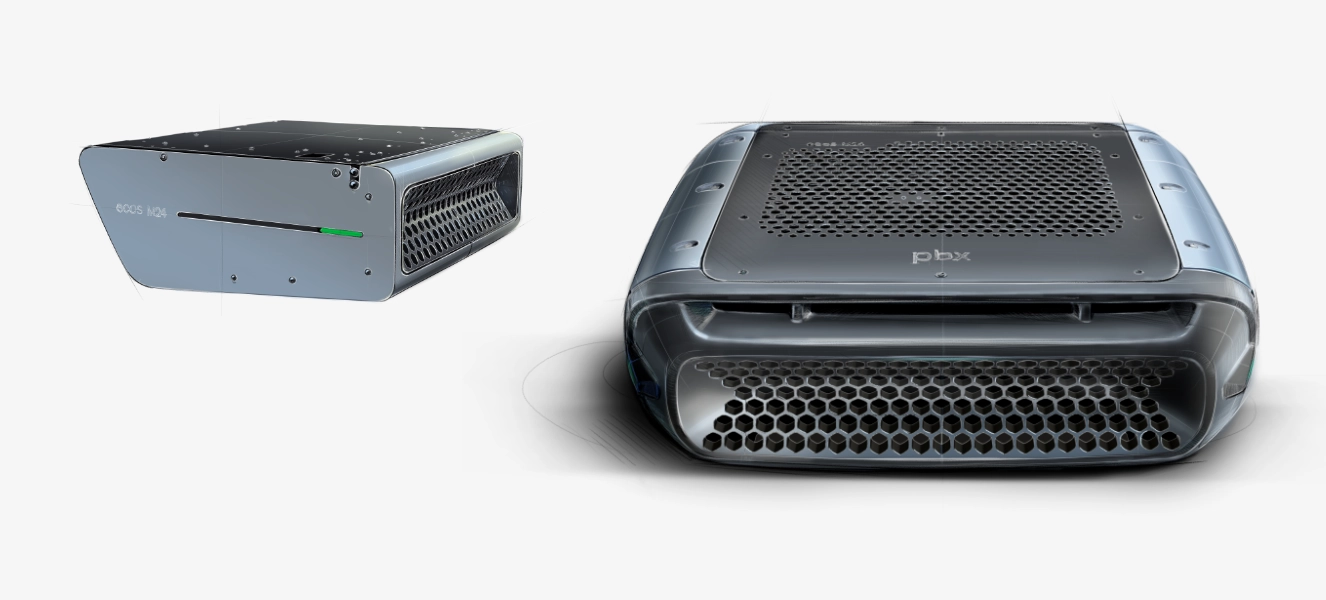 04. Development
Design Process
Werkemotion Design Studio closely collaborated with PBX engineers to merge a new visual identity with all technical requirements. The result is a product that stands out at the same time in design and technological innovation. Both aspects are necessary to differentiate the brand from the competition and attract new customers.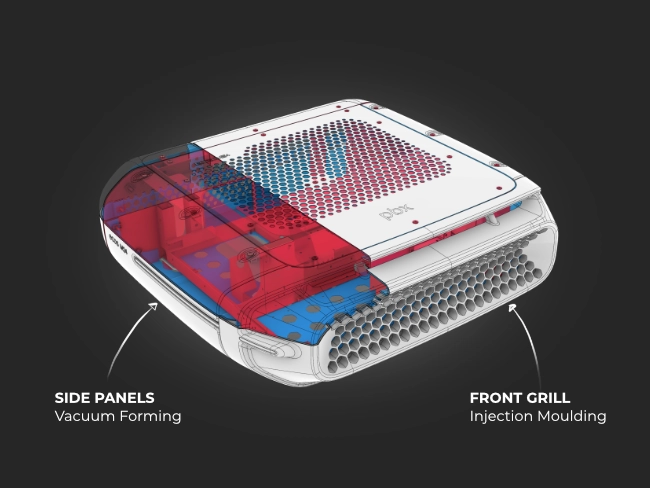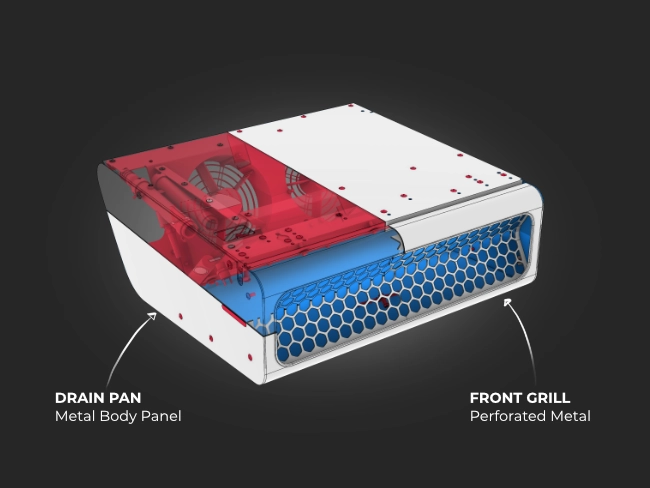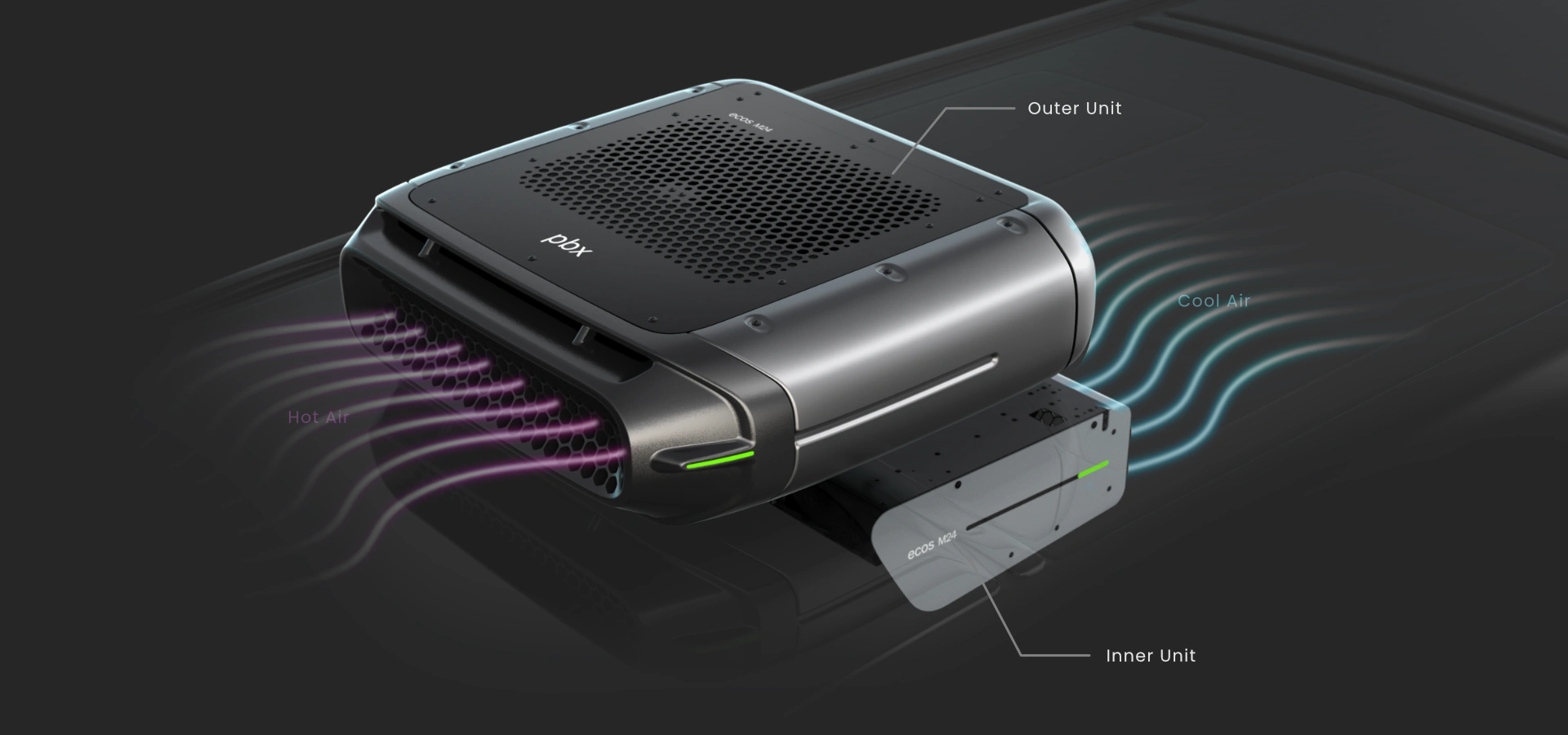 Outstanding efficiency to maximize driving range
Directly driven by the traction battery of the vehicle or an 24VFC alternator.
More than 25% energy efficient than same in the class.
Predictive control for efficient temperature recovery.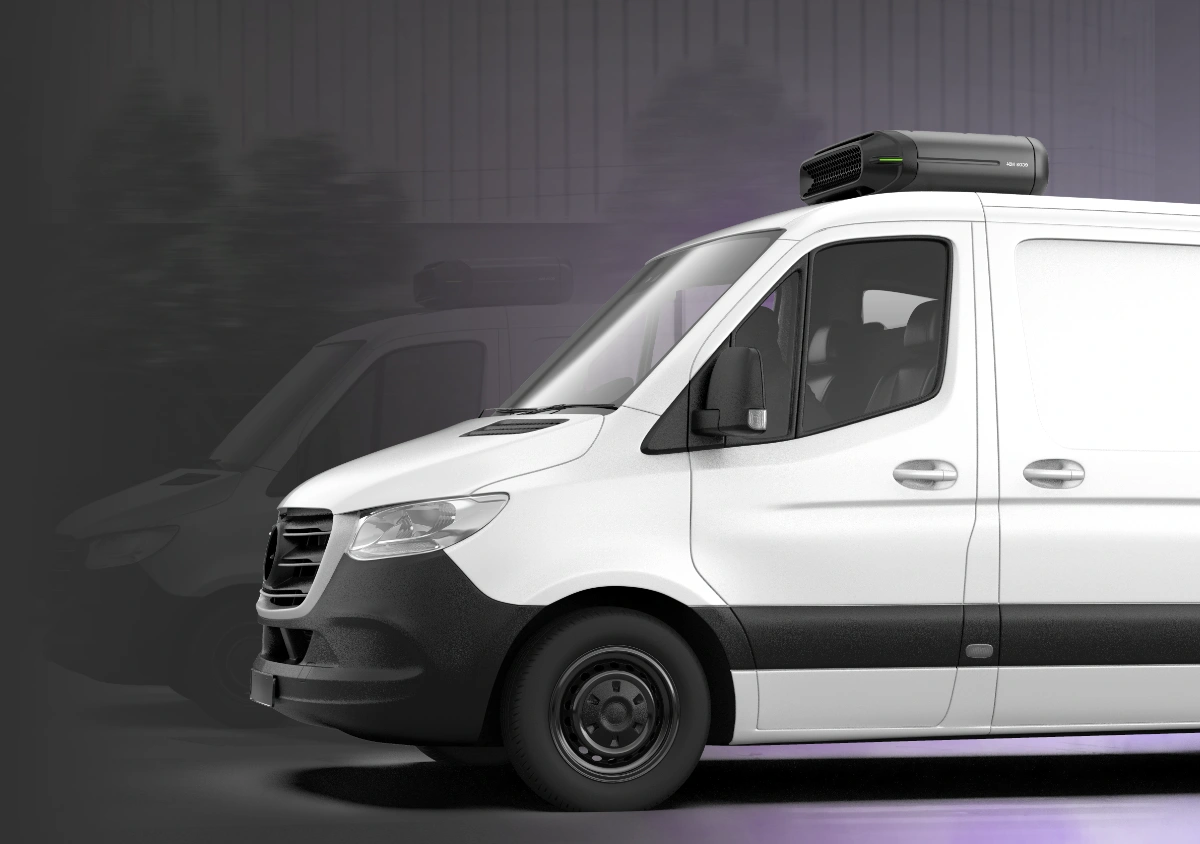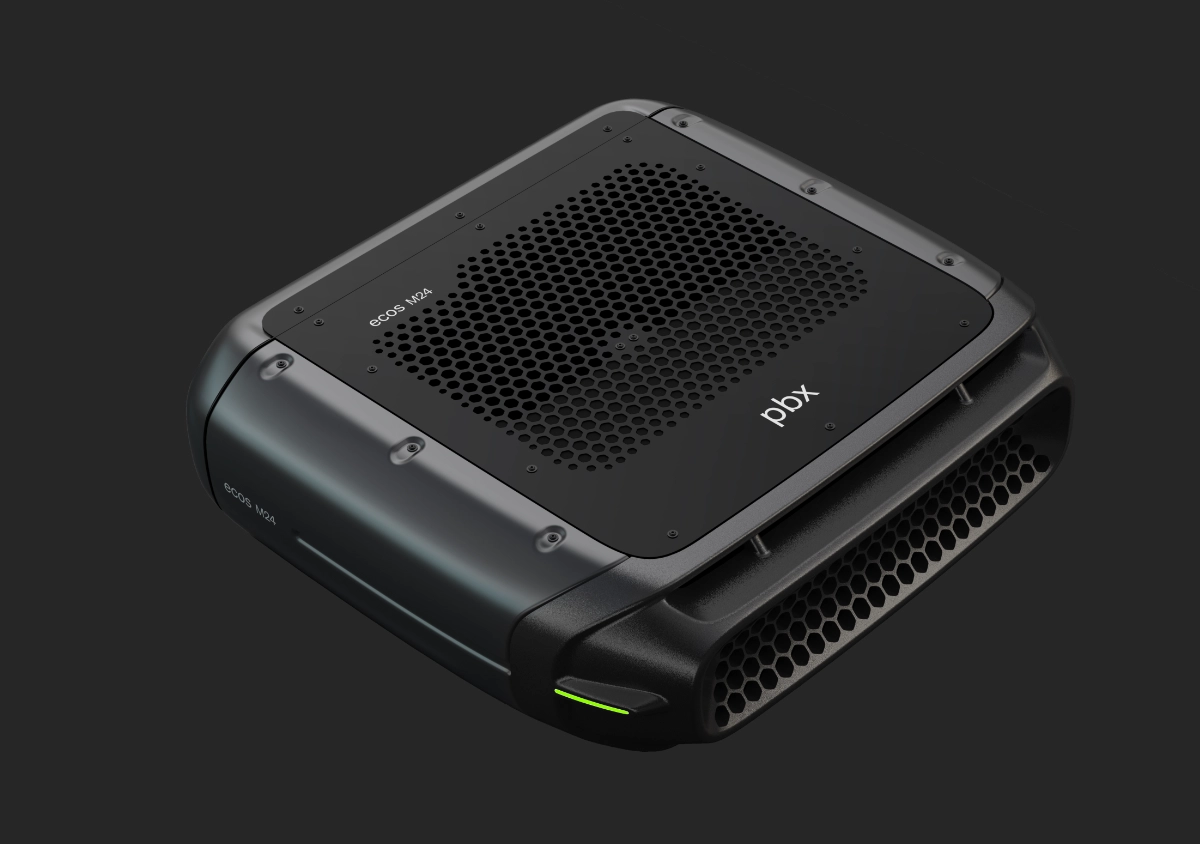 Lowest weight in its class to maximize payload
More than 10% cost savings on refrigeration fleet.
Up to 80 TEUR TCO reduction per year for every eleventh vehicle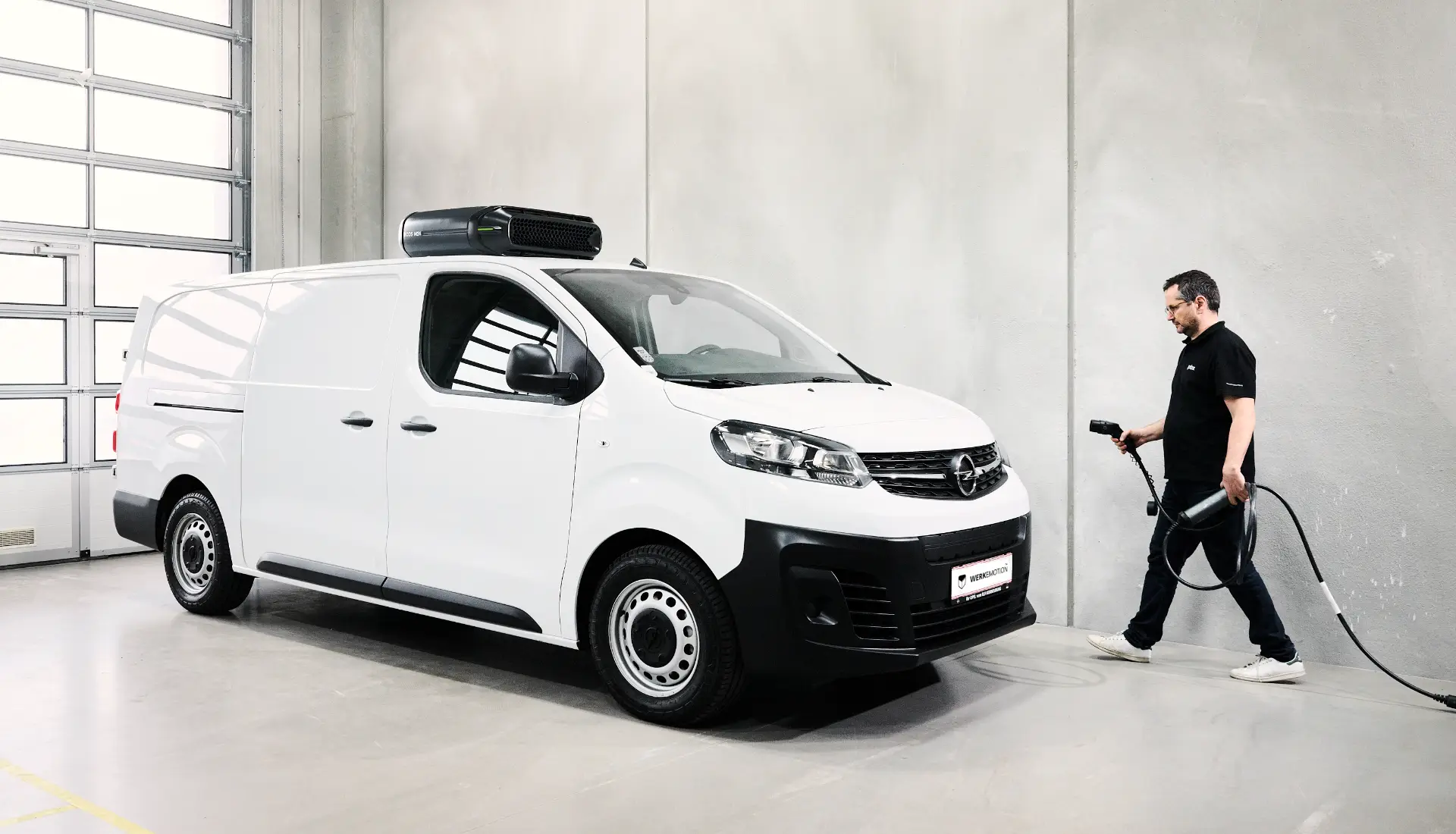 05. Manufacturing
Production Data
WERKEMOTION provides services during whole product development. From first ideation, visualizations, and 3D modelling for manufacture to the supervision of final fit and finish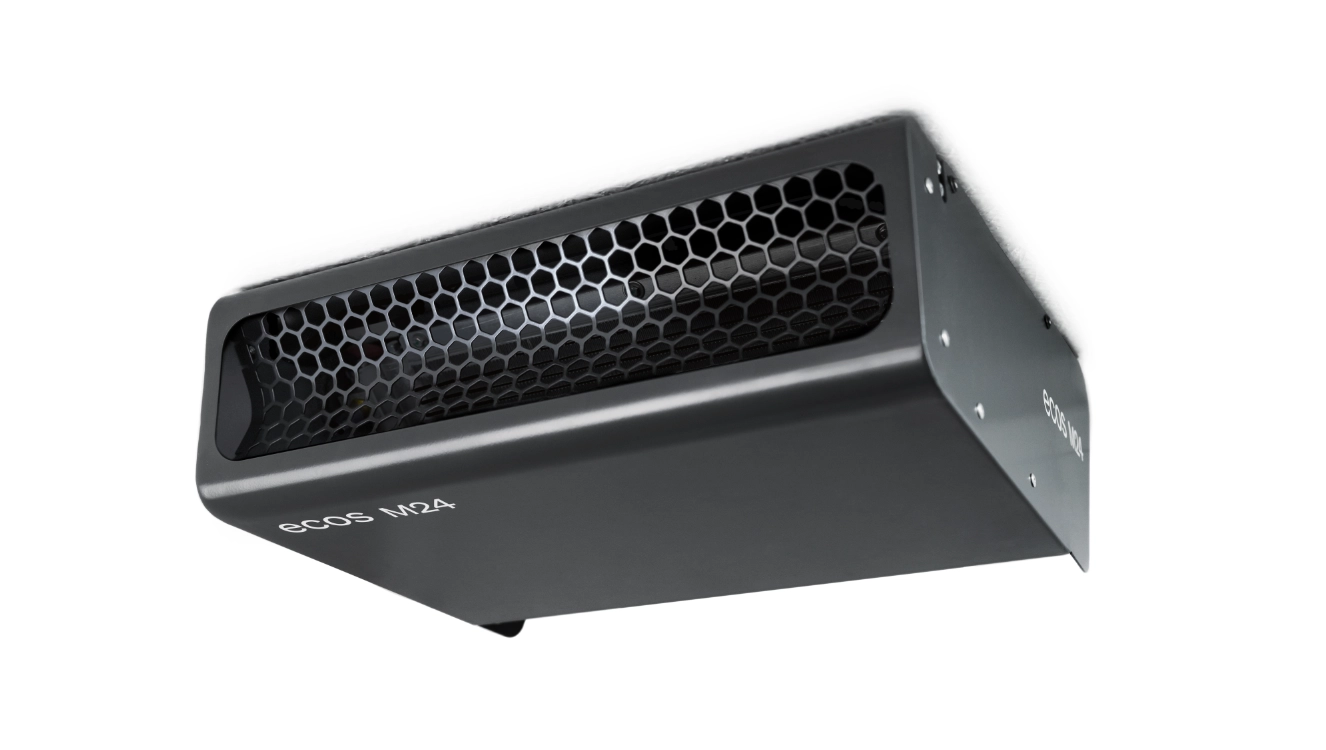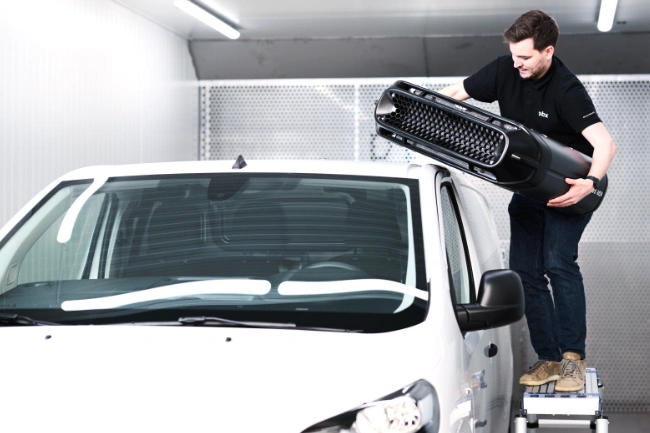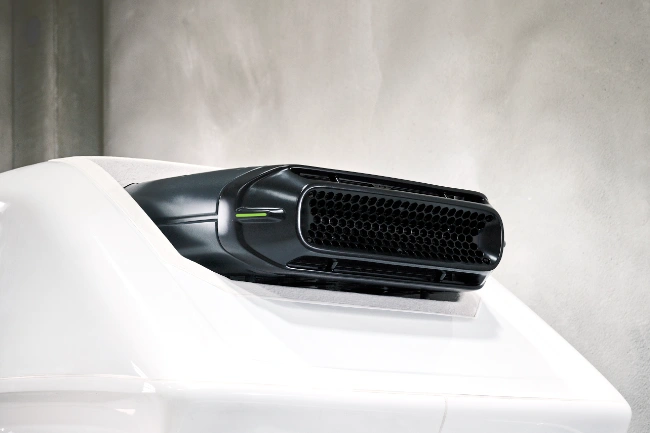 06. Before & After
It's not just about nice thing
From hollow technical components to simple modern product. 
07. Shape Registration
Legal Protection
Our Legal Department covers the process of obtaining a shape registration of ECOS M24 Outer and Inner unit.
Thanks to that are these devices and all development costs protected by European Union Intellectual Property Office.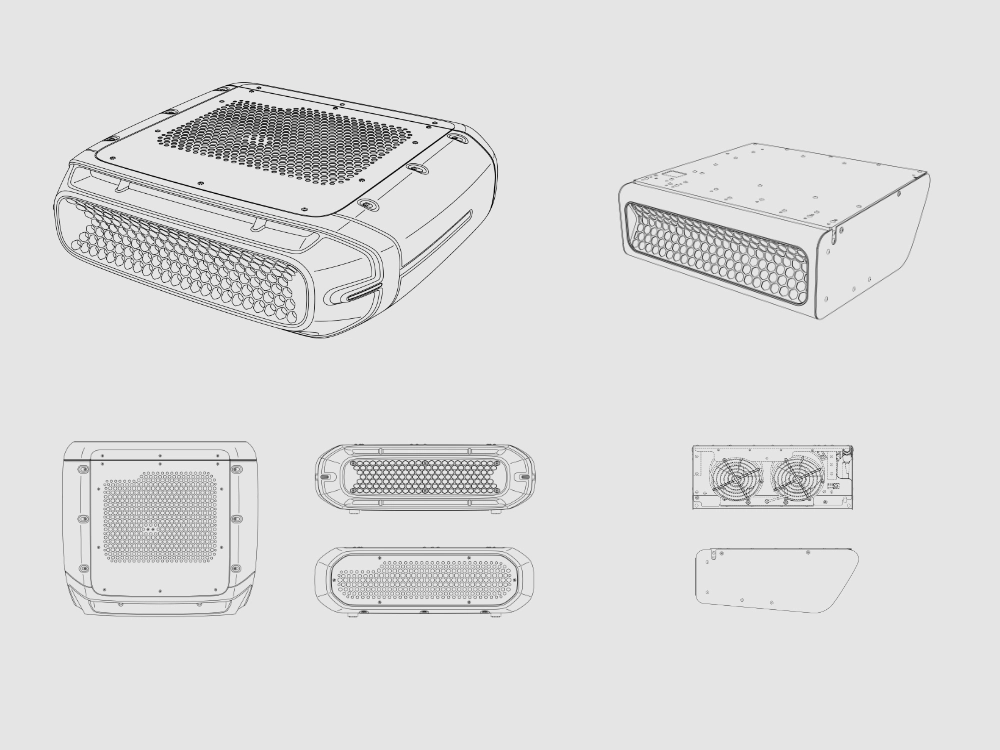 PBX GmbH is an international tech company, a full-service provider of clean cooling solutions, zero-emission logistics, and digital transport solutions.
As a full-service provider, we offer you environmentally friendly and energy-efficient solutions. For the conditioned transport of sensible foodstuffs and pharmaceutical products for example. But also for heating, ventilating, and air conditioning systems based on natural refrigerants. First-class engineering services and digital services round our offer.
Digital natives and full-blooded engineers; Environmental innovators, and passionate thinkers. Your business partner for sustainable mobile cooling and transport refrigeration solutions based in the north of Vienna, Austria.
---
``The end result is so far beyond anything I imagined. Just great work from you guys.``
— Dominik Radler
CTO at PBX GmbH
Let's make something great together
Get in touch with us to see how we can help you with your project