01. Intro
Project Description
Floating pier - Bar & Bistro
We designed an unusual design of the pontoon HUMA 6, which is anchored in the very centre of Bratislava. It is one of the main ports for tourist shipping from Vienna, Austria. There is also a great bistro on the upper deck with a terrace overlooking Bratislava Castle.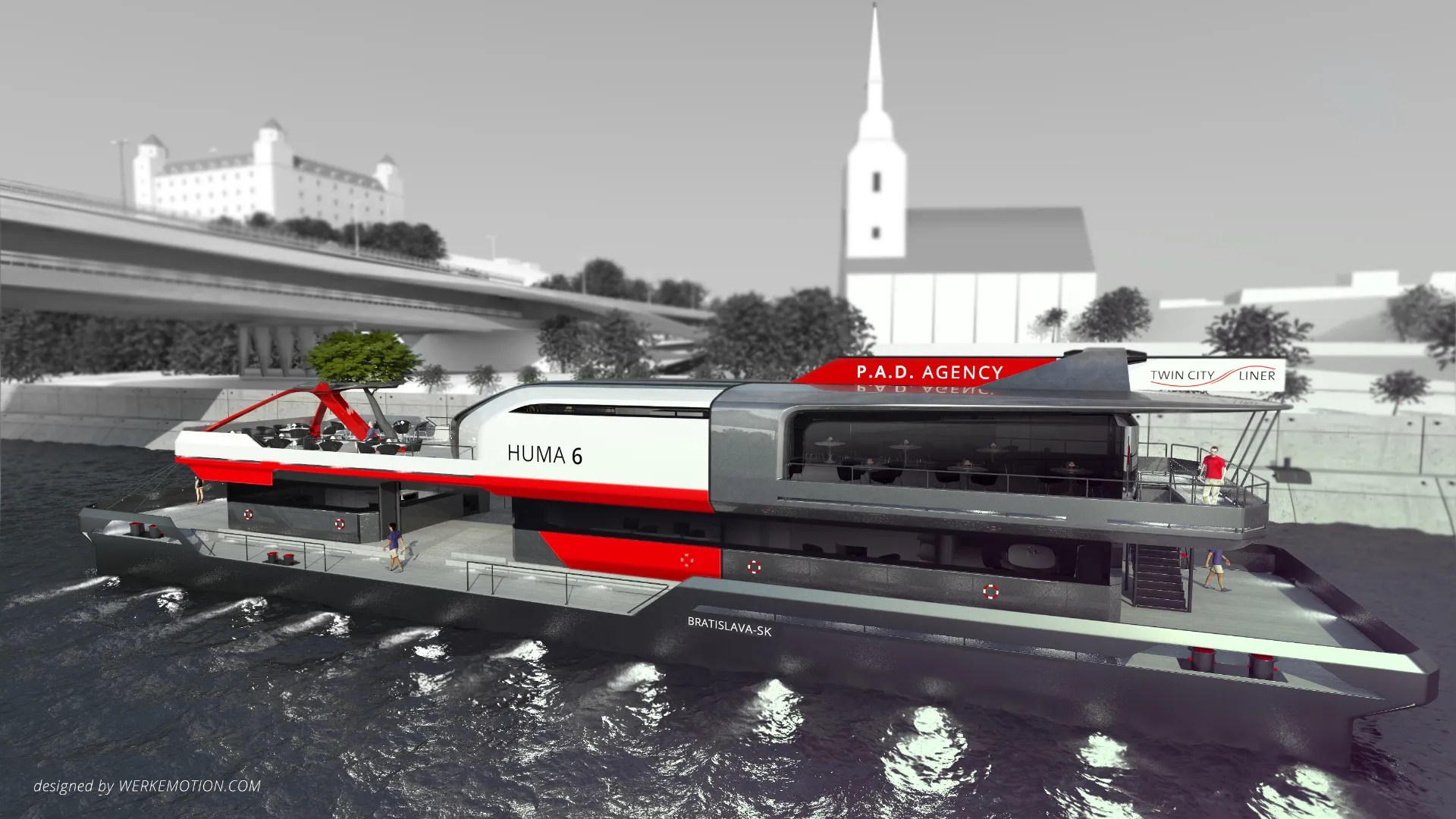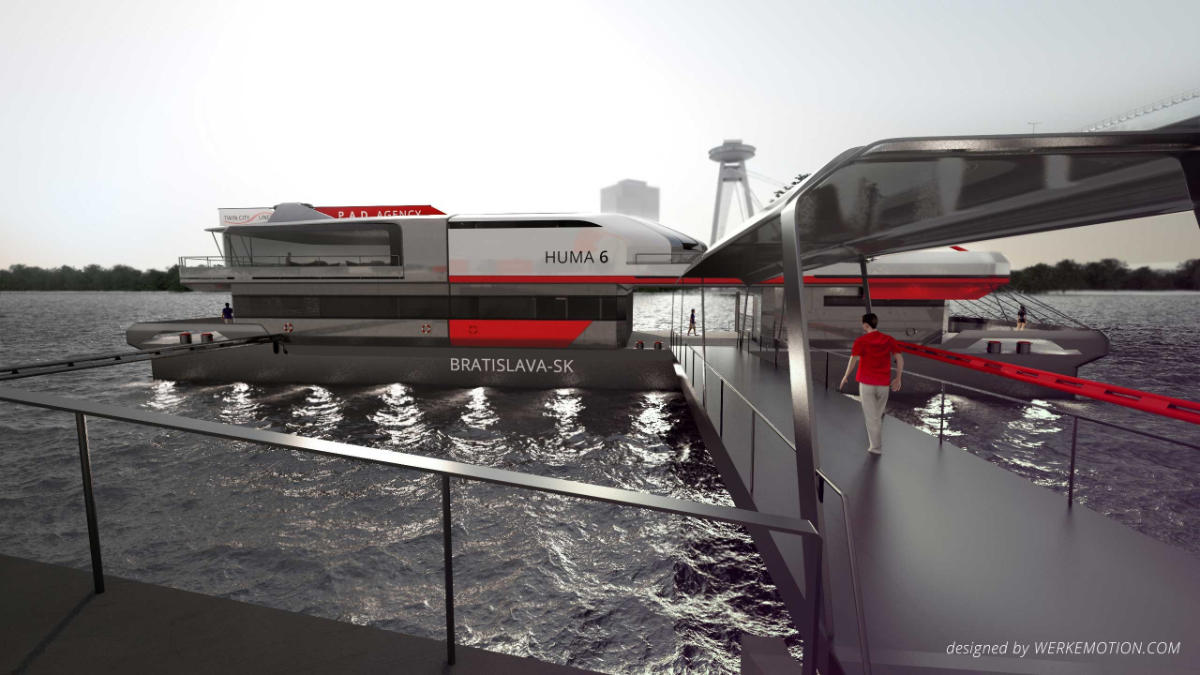 Floating pier HUMA 6 – Naval design by WERKEMOTION design studio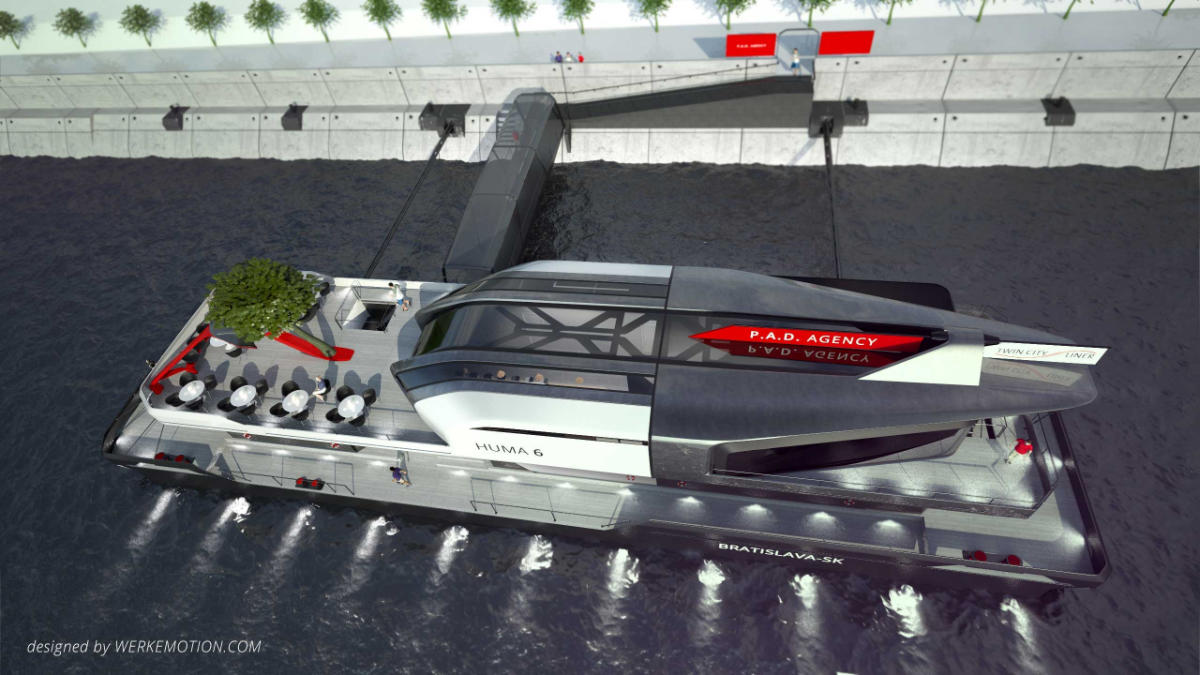 Floating pier HUMA 6 – Naval design by WERKEMOTION design studio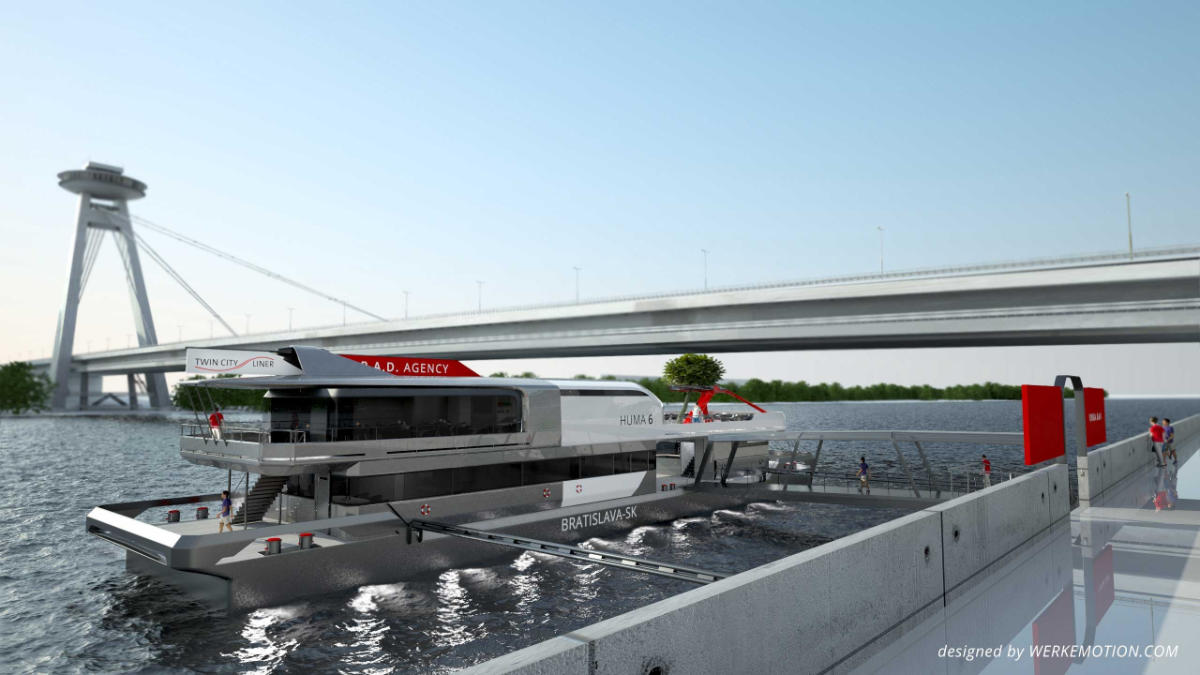 Floating pier HUMA 6 – Naval design by WERKEMOTION design studio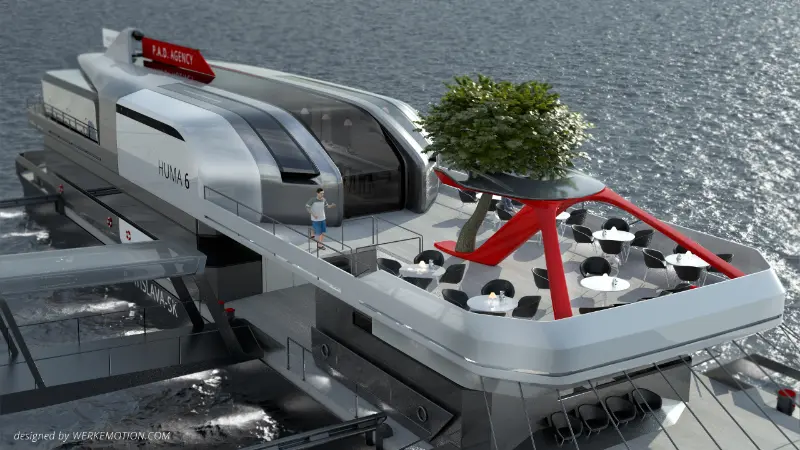 HUMA6 Final Visualization terrace
02. Design Process
Development
Werkemotion Design Studio created a new design language for HUMA. Ideas created during the sketch phase were transformed into 3D models for manufacturing.
01.
Concept Stage
Search for visual identity started with the sketching phase. It takes several iterations to create a unique design language while respecting clients' needs and manufacturability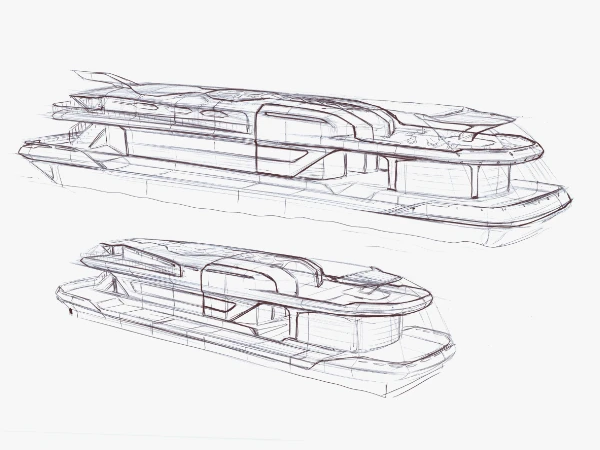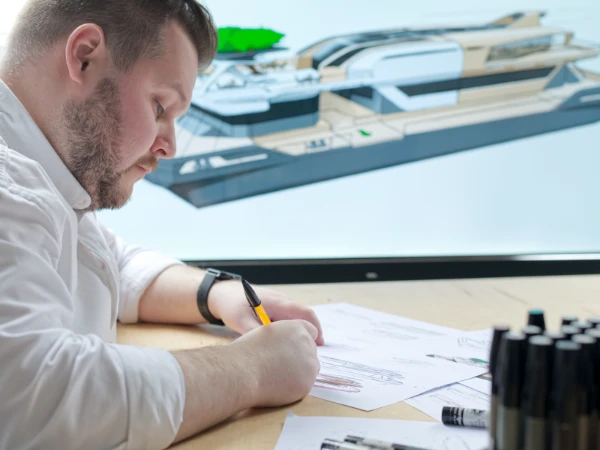 02.
Prototyping Stage
WERKEMOTION Studio prepared manufacturing data for all visible exterior panels.
The pontoon was assembled in the Komárno shipyard and then transported to its final location.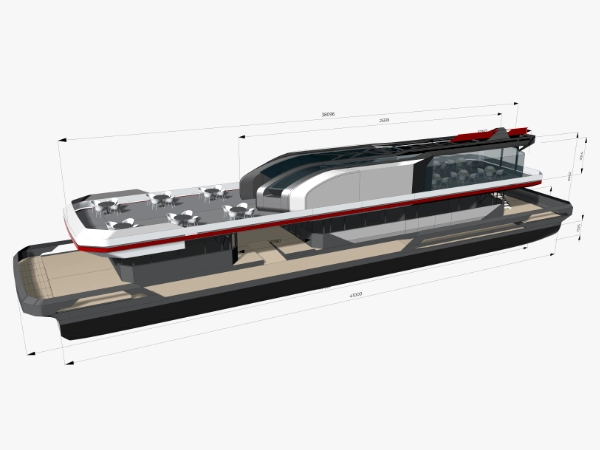 03. Concept Phase
Sketch Development
By exploring new shapes and pushing the boundaries of traditional pontoon design, we have created a pontoon that is truly distinctive and unique.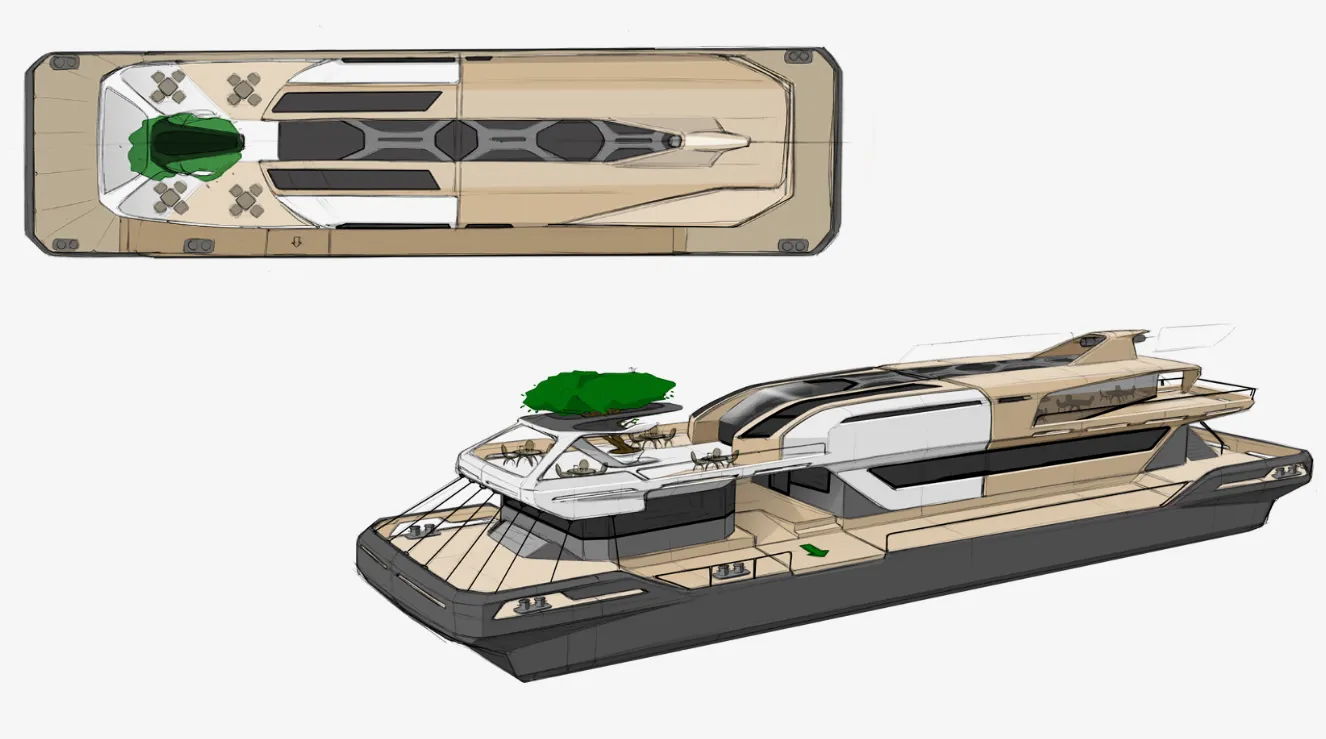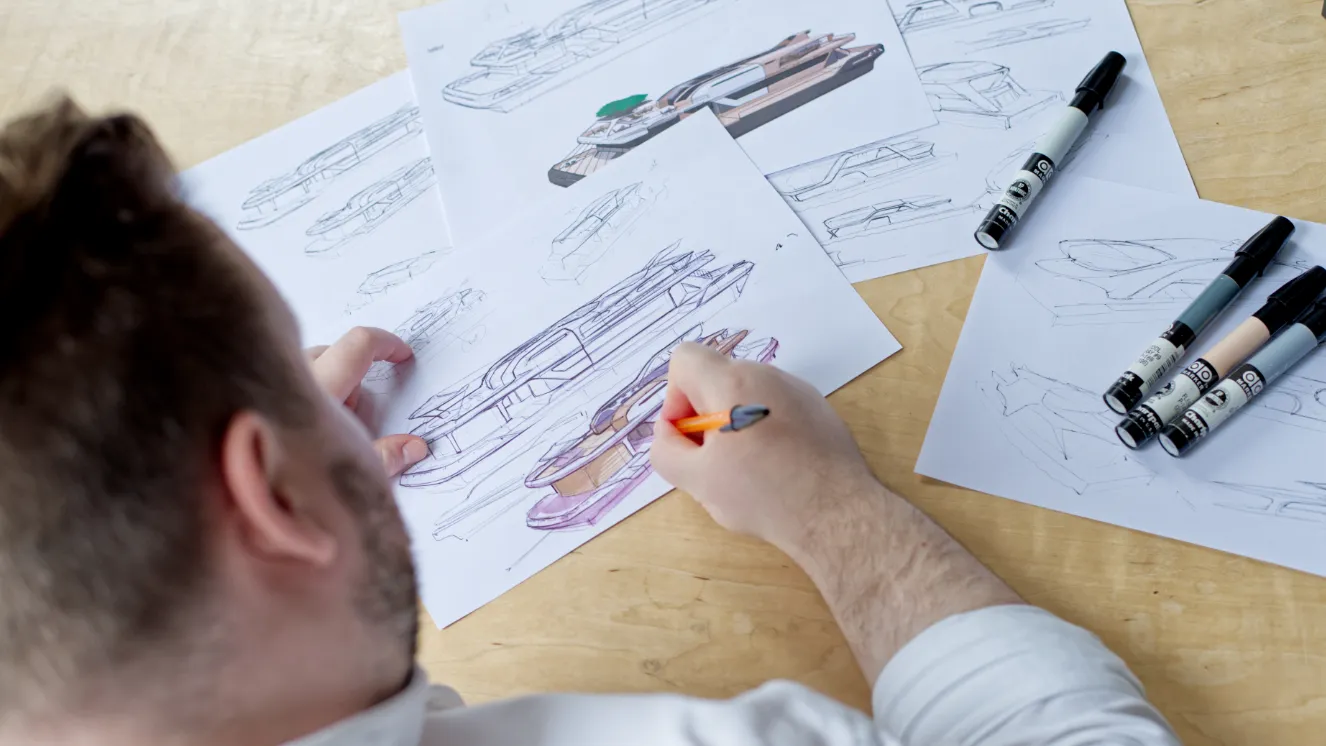 04. Development
3D modeling
3D data are used to create realistic visualizations of the pontoon. This allows investors and engineers to fully understand the design concept and make decisions regarding the development process.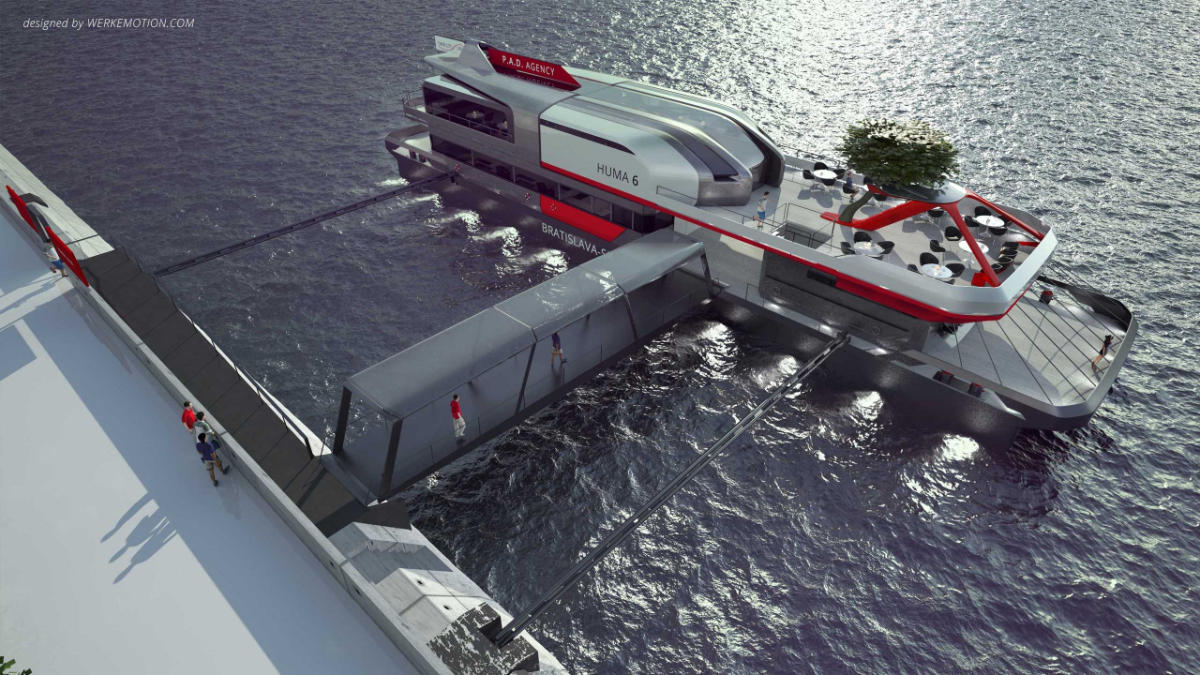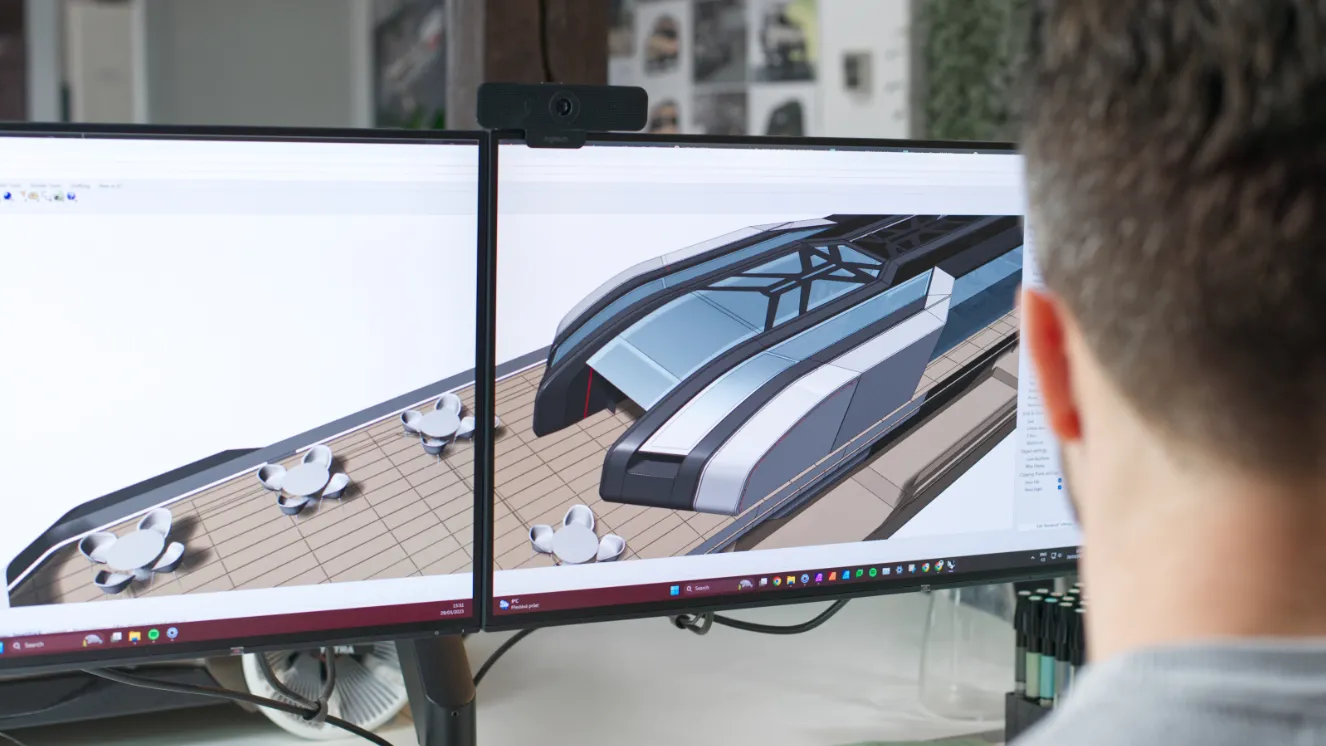 05. Manufacturing
Pontoon
WERKEMOTION provides services during whole product development. From first ideation, visualizations, and 3D modelling for manufacture to the supervision of final fit and finish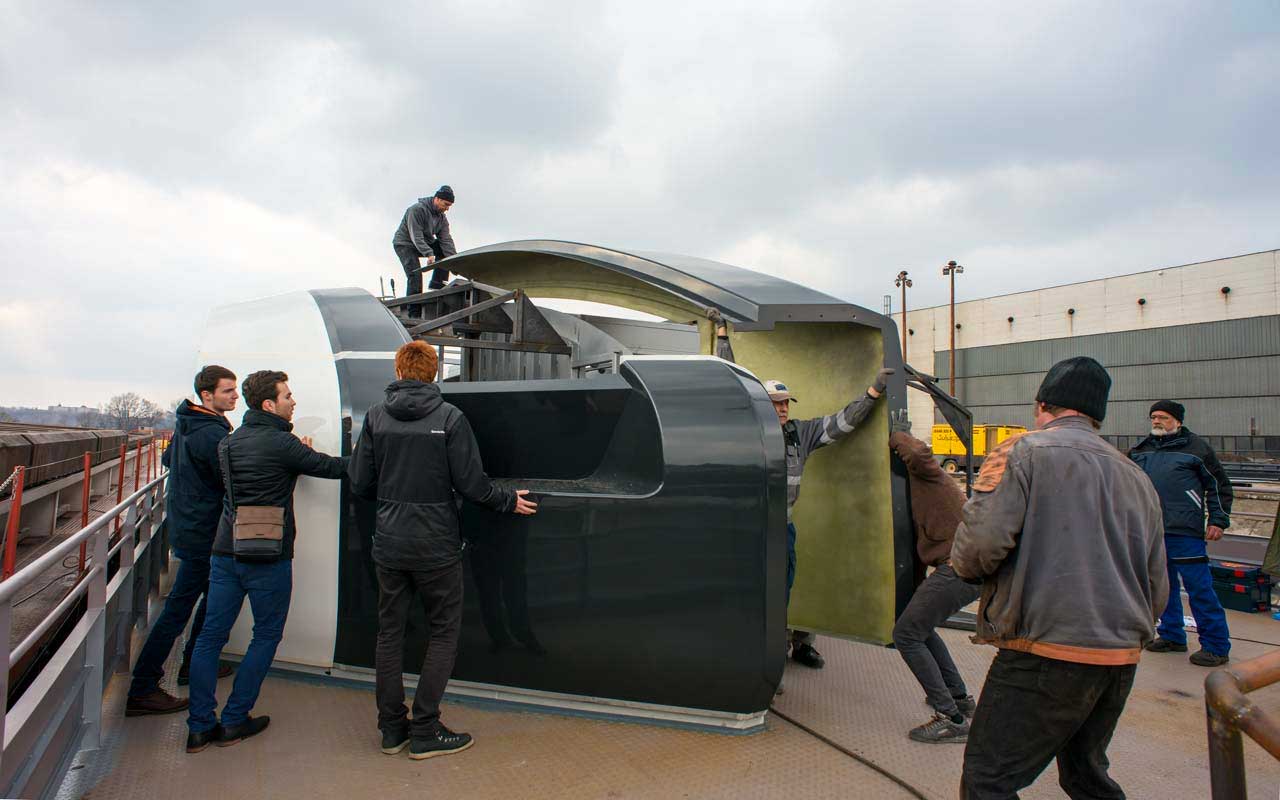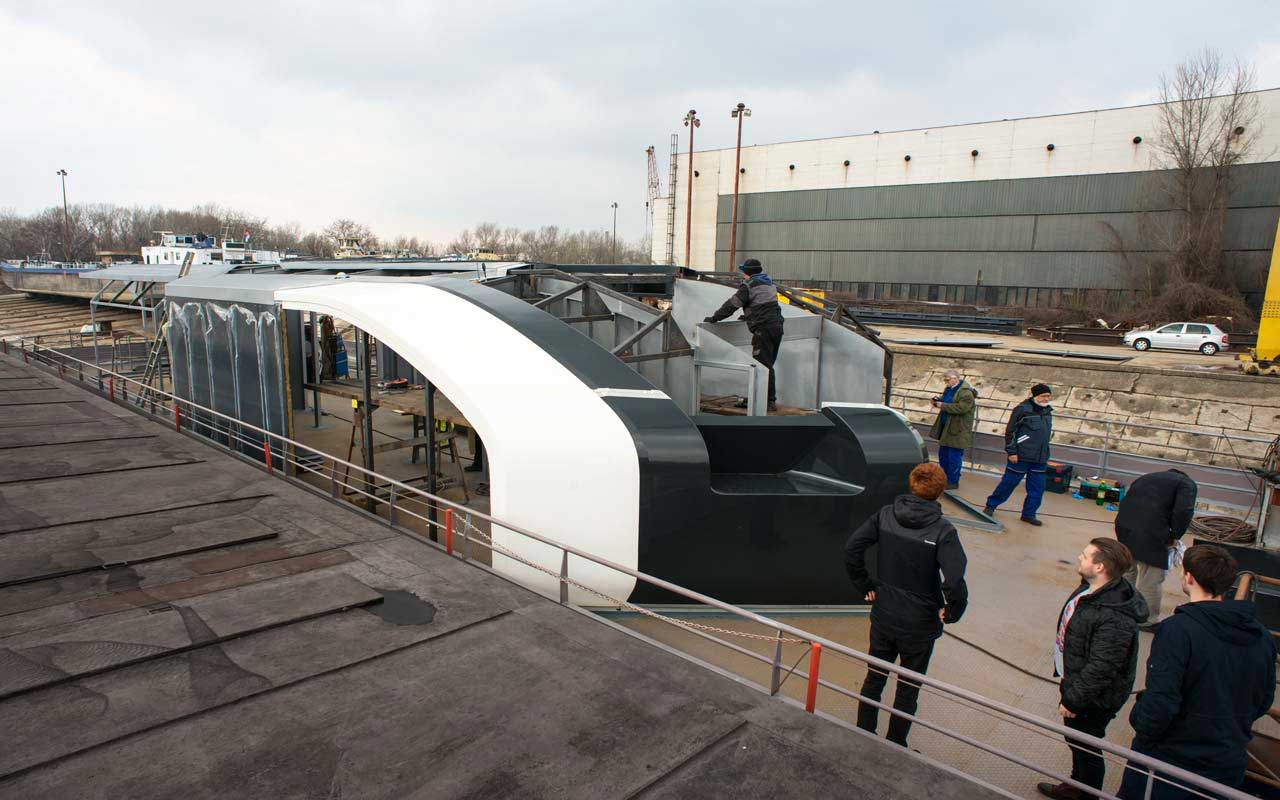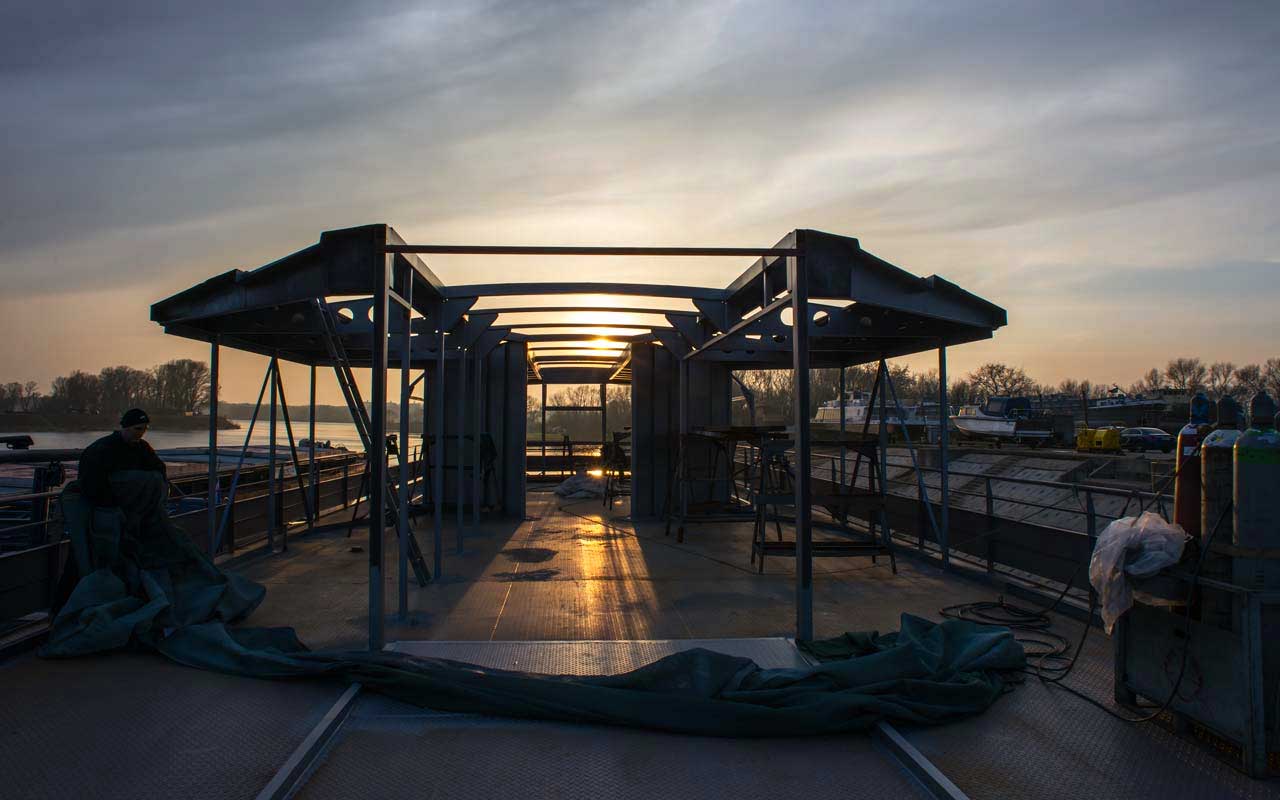 06. Interior
Floating Restaurant
The RIVA Bistro on the HUMA6 pontoon offers a unique dining experience with a view of the Danube River and Bratislava Castle. Enjoy a meal while taking in the scenery of the city's historic landmark.
Visit rivabratislava.sk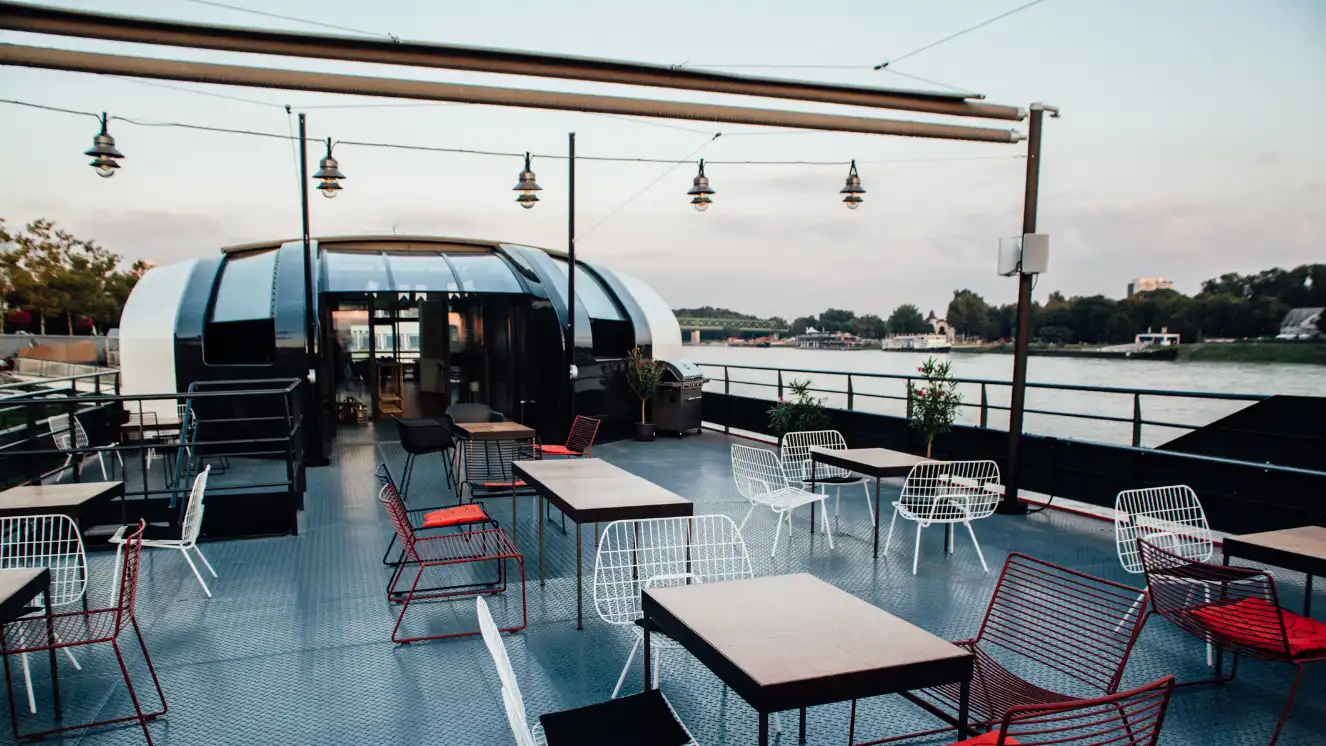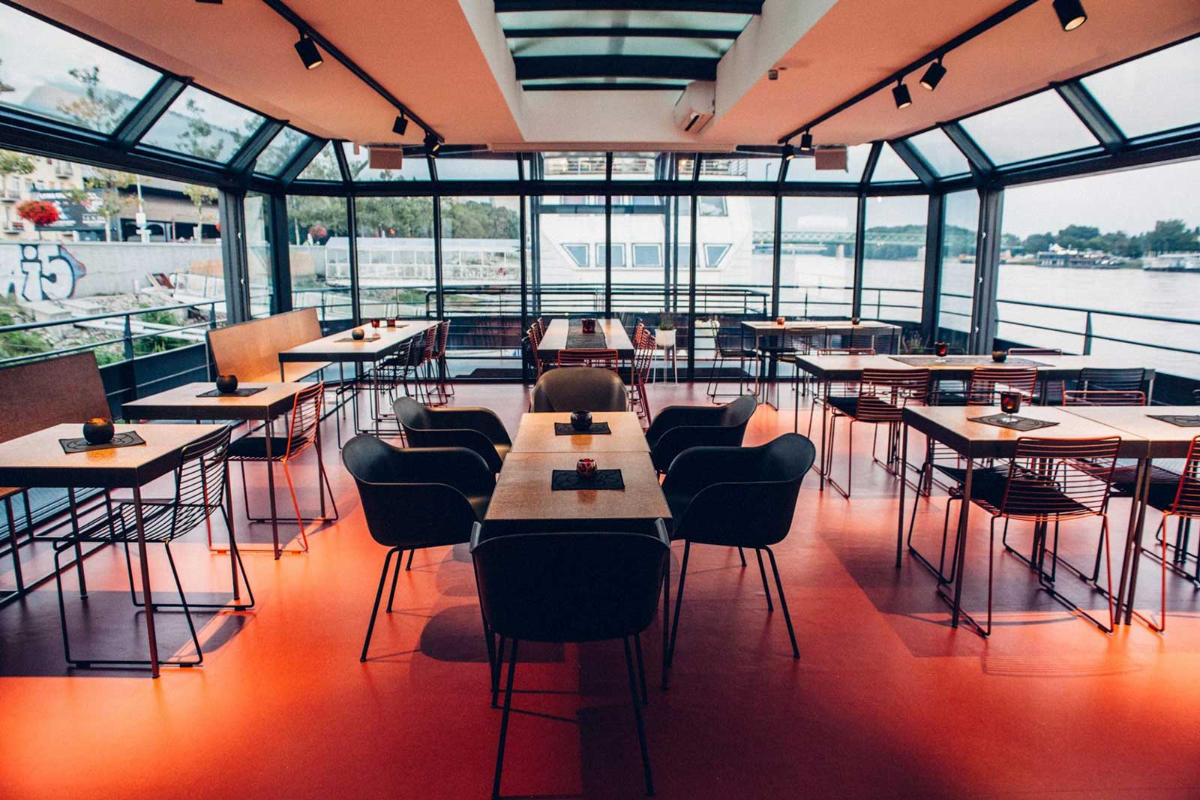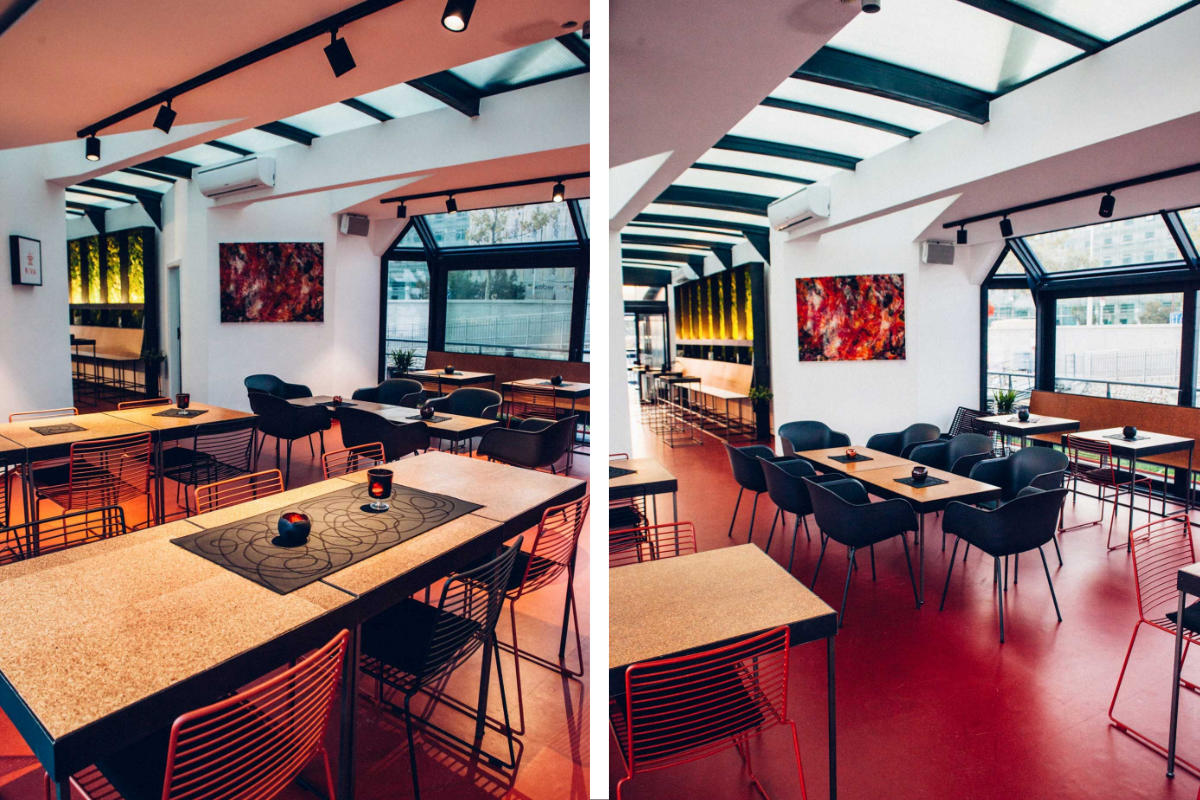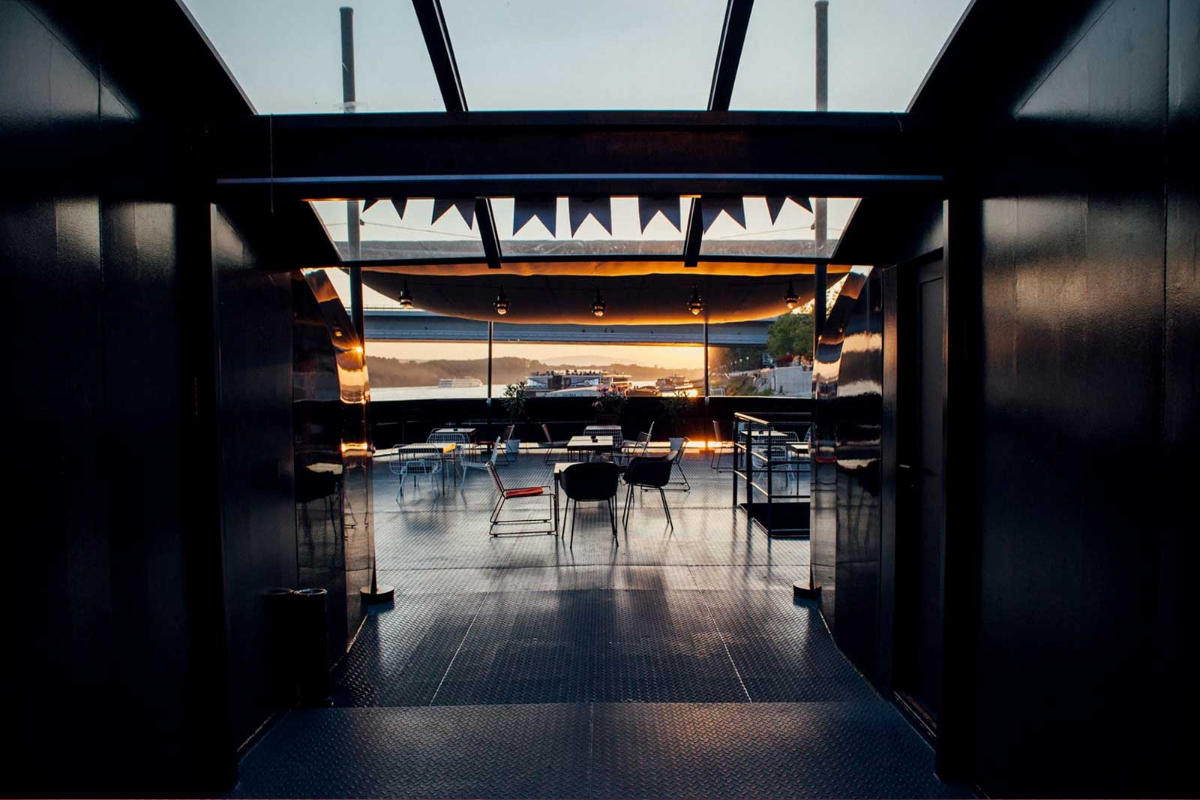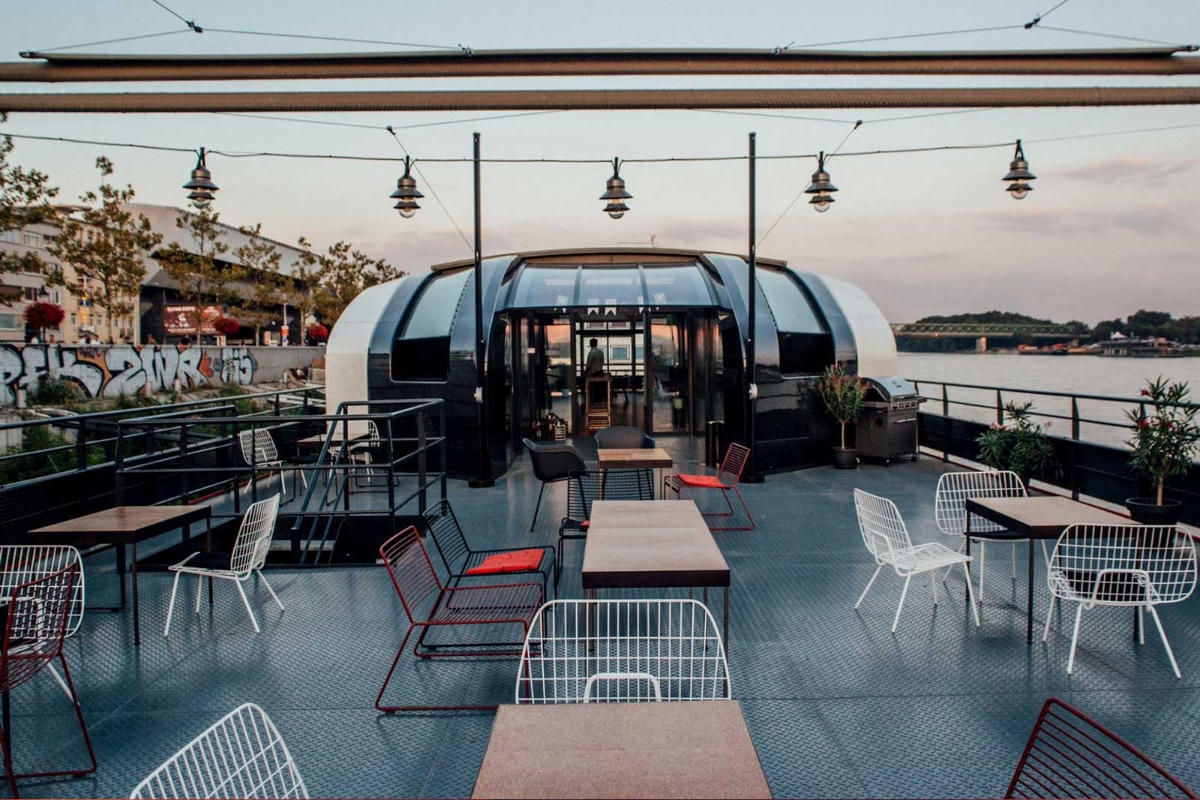 07. Client
Diplomat Dental s.r.o.
P.A.D. Ship Agency owns and operates five pontoons in Bratislava city centre, one in Bratislava Devin and one in Komarno. Apart from the places to dock, we provide river cruise ships with drinking water, communal waste disposal and additional agency services – e.g. updating our partners on information like navigation stoppage and other navigation restrictions.
Let's make something great together
Get in touch with us to see how we can help you with your project