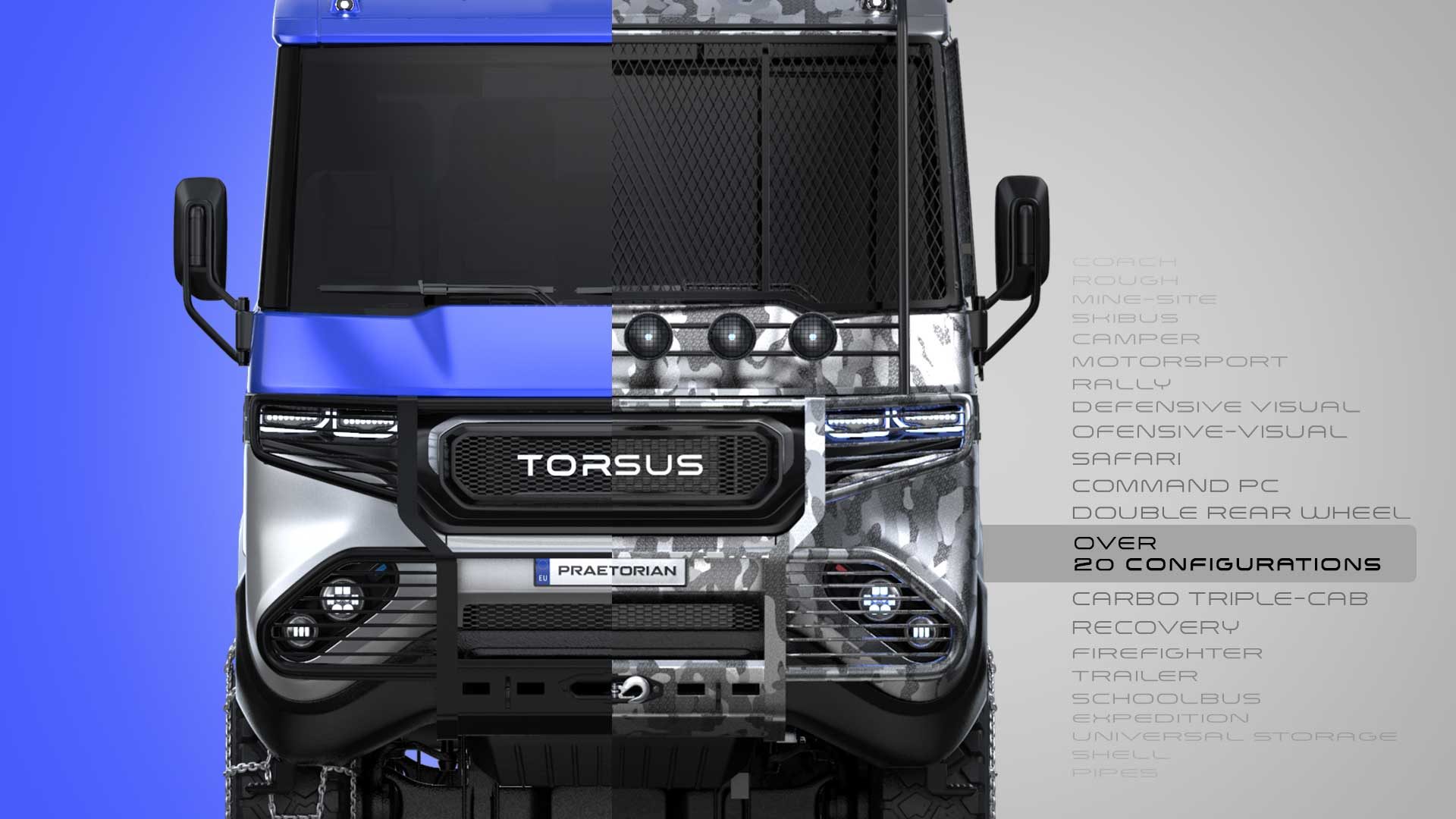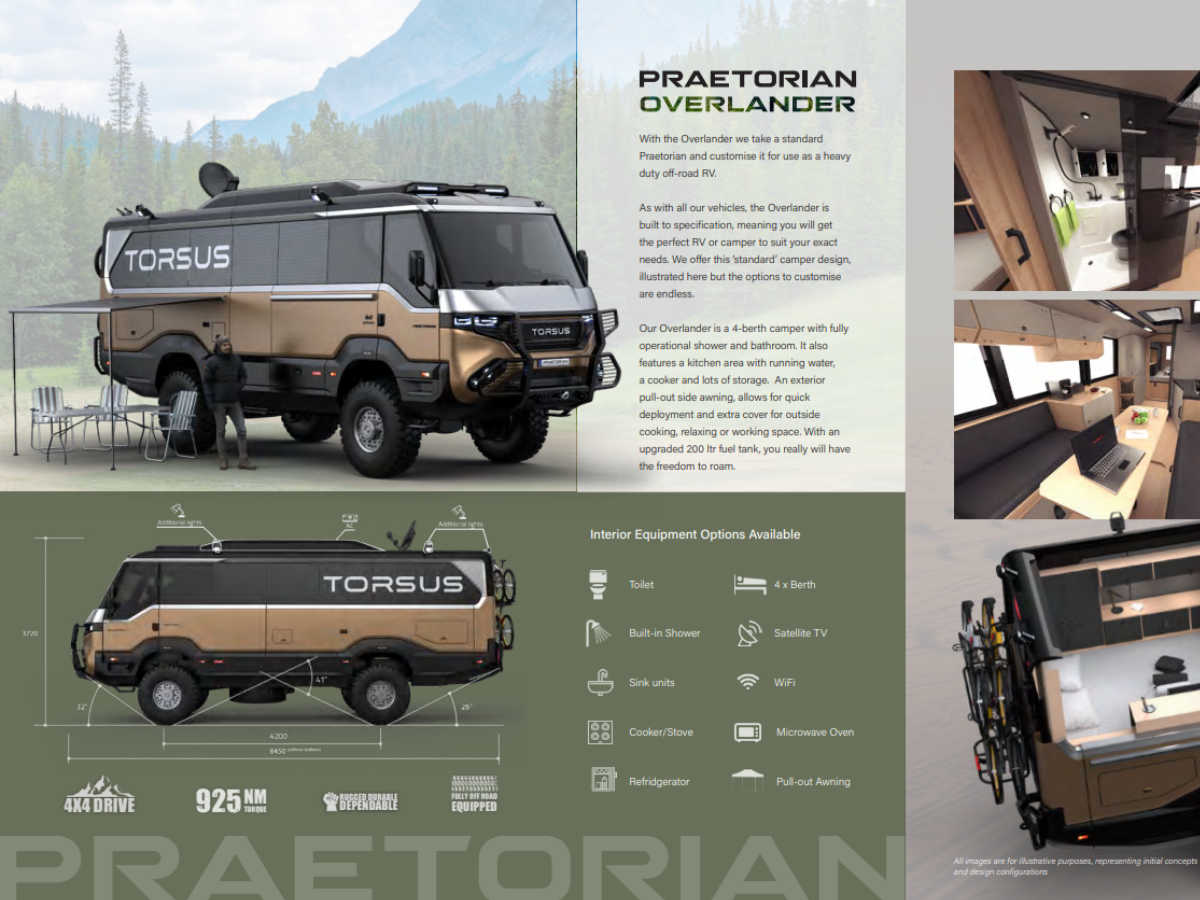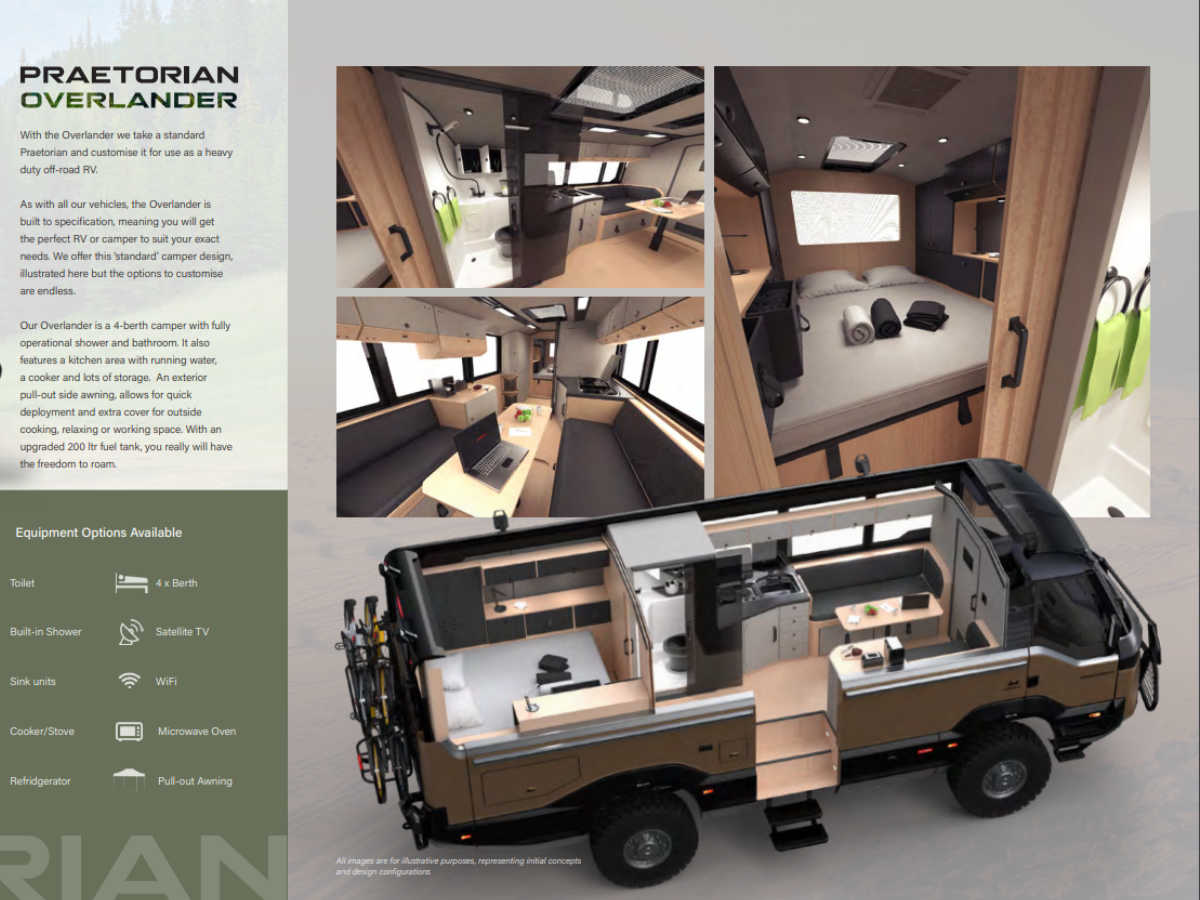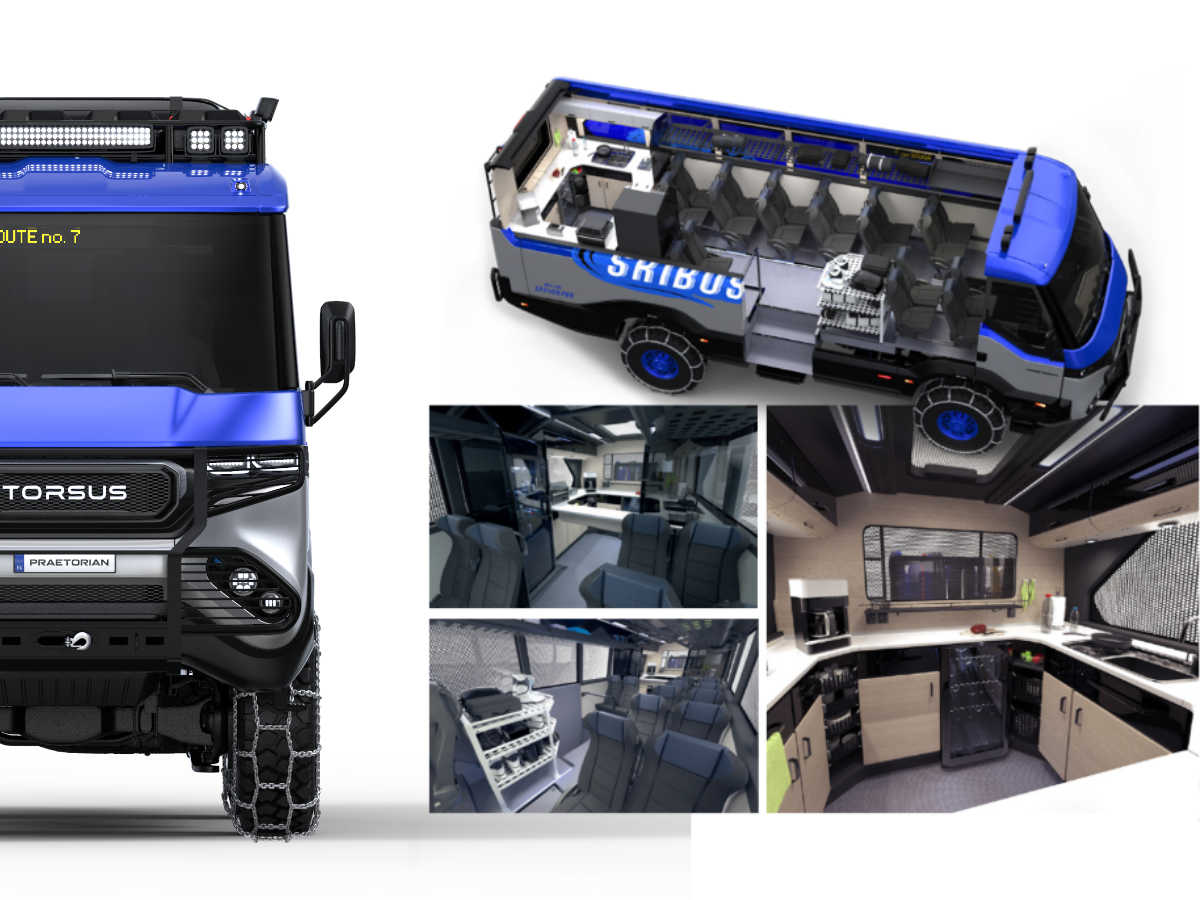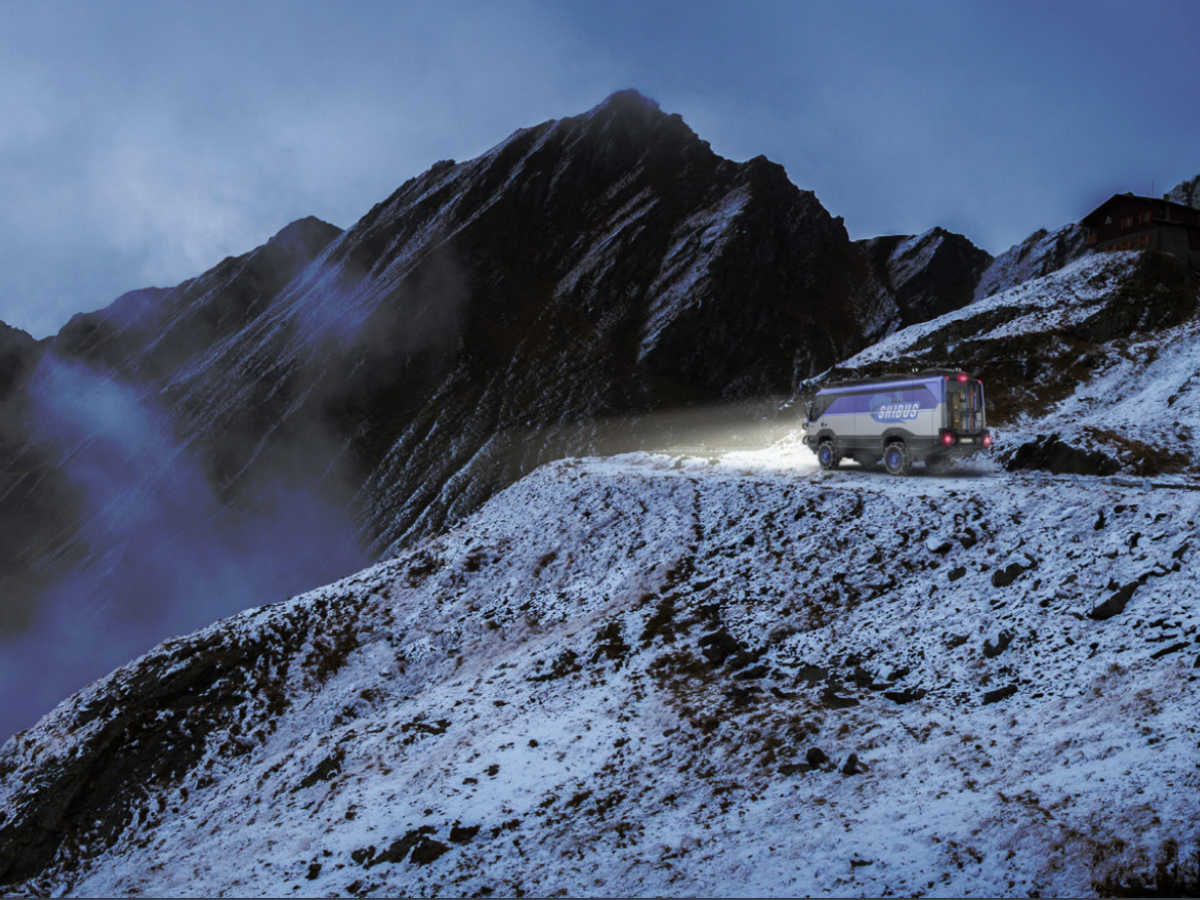 Automotive design
TORSUS PRAETORIAN CONFIGURATION
THE WORLD'S FIRST HEAVY-DUTY 4×4 OFF-ROAD BUS
The world's first heavy-duty 4×4 off-road bus, the Torsus Praetorian is designed to transport personnel and equipment across rough ground and in tough conditions.
Quality starts from the ground up with Praetorian. Based on a heavy-duty MAN chassis and powered by MAN engines and drive train, durability is ingrained. From the Michelin off road tyres to the Line-X™ ballistic-grade coating on body parts, Praetorian is built to take on the terrain.
We were asked to design over 20 different exterior and interior configurations to meet multiple operational requirements, offering high versatility and flexible customization options for a wide variety of roles.
Custom Torsus Praetorian
Config. Catalogues
*Click on the picture will open PDF catalogue
They like our design
DESIGN AWARD
Task
Design over 20 different exterior and interior configurations
Skills

Exterior design, Interior design, Livery design, 3D modeling, Rendering

Client

Pulsar s.r.o.

Tags

Configurations, Praetorian, Torsus, WERKEMOTION
Share project
Open Website