01. Intro
Project Description
THE WORLD'S MOST CAPABLE 4×4 MINIBUS
The all-new TORSUS TERRASTORM is designed and engineered with a maximum 4×4 off-road capability at its core. Based on a Volkswagen Crafter / MAN TGE chassis, the uncompromising TERRASTORM is designed to conquer the challenges of transporting personnel and equipment across the world's harshest terrain.
Capable of carrying up to 19 occupants and with an impressive 290mm of ground clearance, TERRASTORM is built to get you where you need to go. With a varied range of modifications, the TERRASTORM is there to keep you moving no matter what. It makes the impossible – possible.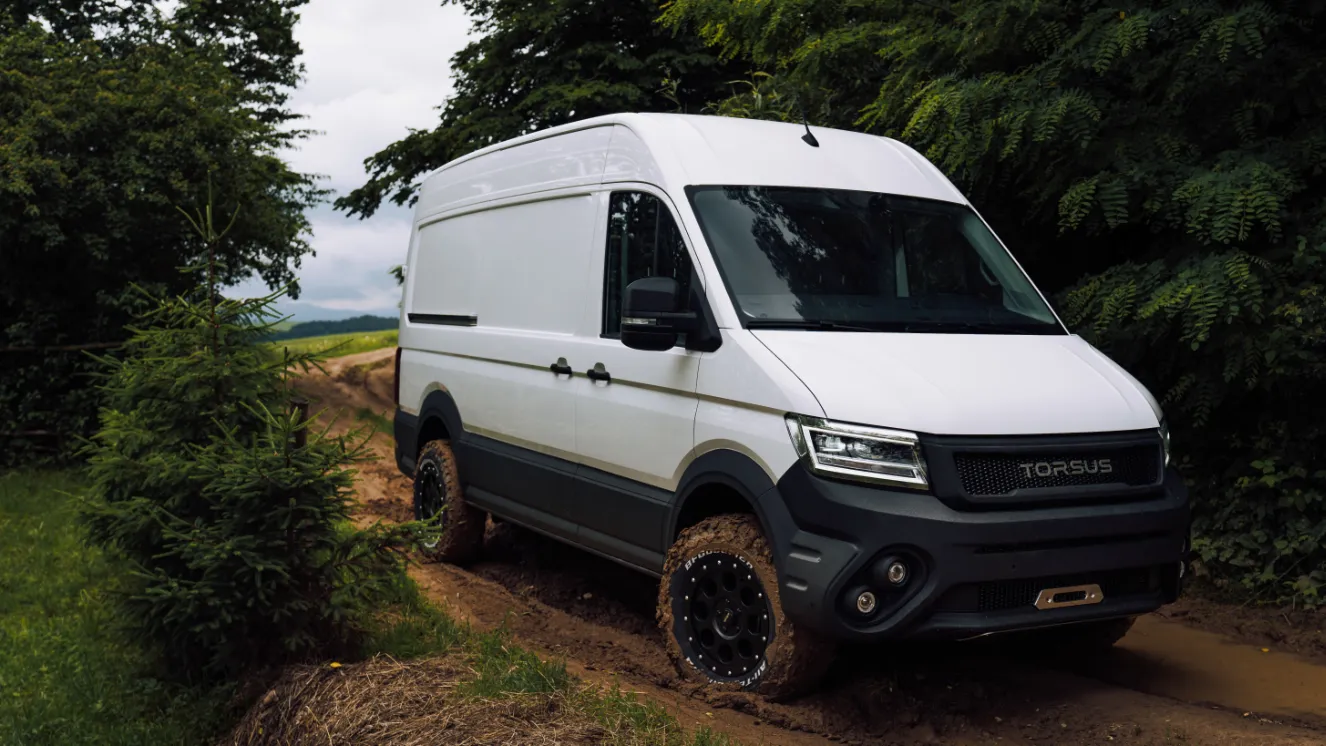 TORSUS TERRASTORM 4×4 Front_Design by WERKEMOTION design studio
TORSUS TERRASTORM 4×4 Rear_Design by WERKEMOTION design studio
TORSUS-TERRASTORM WHITE-4×4 In workshop 01_Design by WERKEMOTION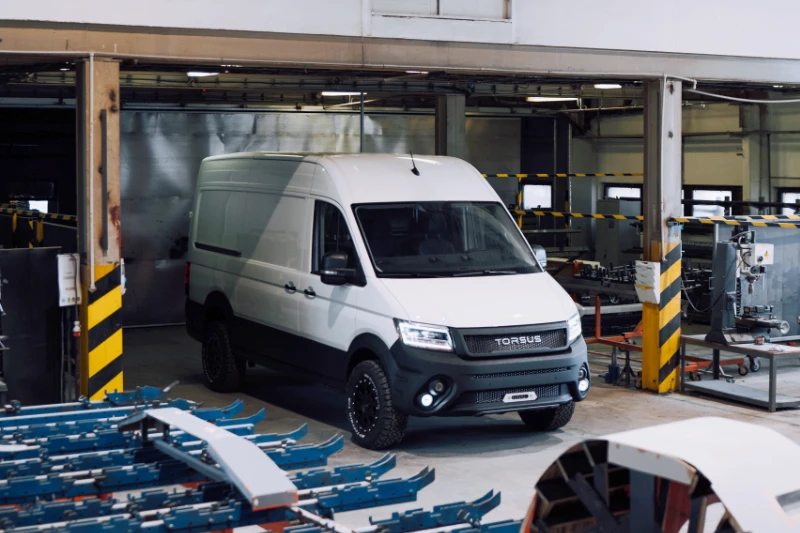 TORSUS-TERRASTORM WHITE-4×4 In workshop 02_Design by WERKEMOTION
Load MoreLoading
Explore the new design identity of TORSUS Praetorian and Terrastorm. We designed multiple configurations of the right configuration for your needs.
TERRASTORM
4x4 Offroad Van
TERRASTORM
Configurations
PRAETORIAN
4x4 Offroad Bus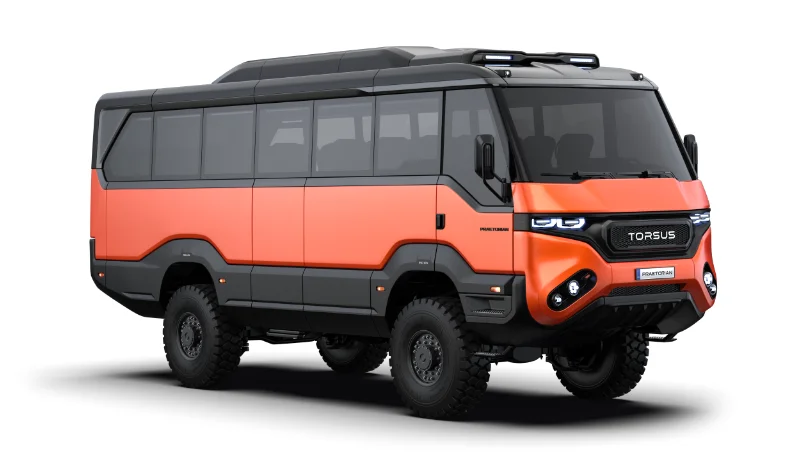 PRAETORIAN
Configurations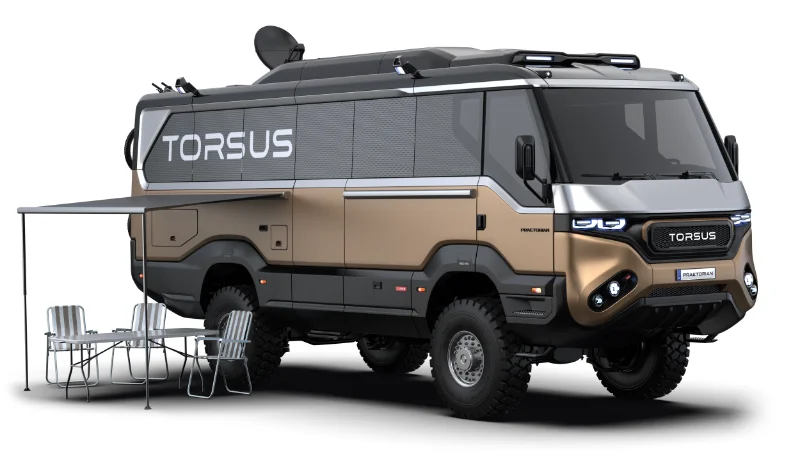 03. Design Process
Development
Werkemotion Design Studio created a new design language for the Torsus brand. After the success of the Praetorian offroad, WEREKMOTION and TORSUS started a new project of converting the VW Crafter van into a more capable and variable offroad vehicle. The Torsus Terrastorm was born. We closely collaborated with Torsus engineers to keep the design language recognizable.
01.
Concept Stage
For Torsus Terrastorm we were asked to keep Torsus identity and design a new front-end (bumper, grill) for VW Crafter.
Also adding plenty of off-road Accessories (bullbar, side-steps, rear door ladder, spare tire rack, roof rack, lights covers etc.).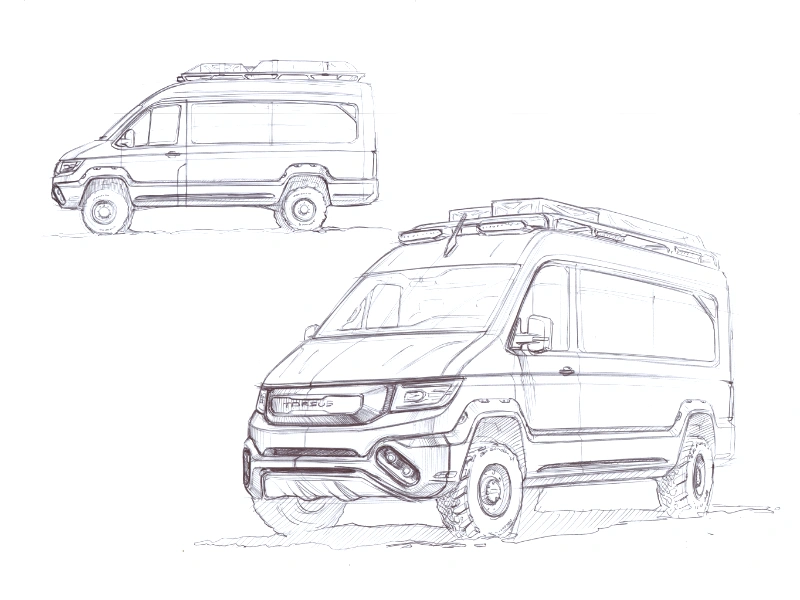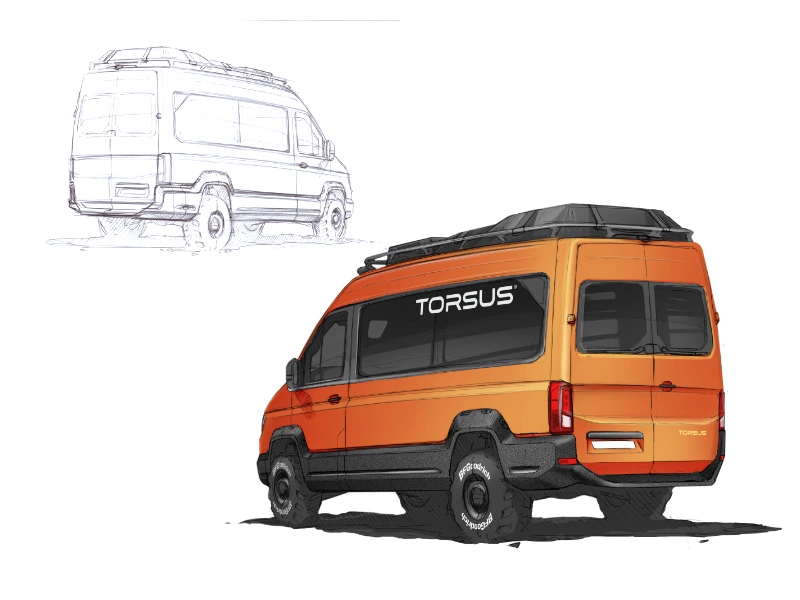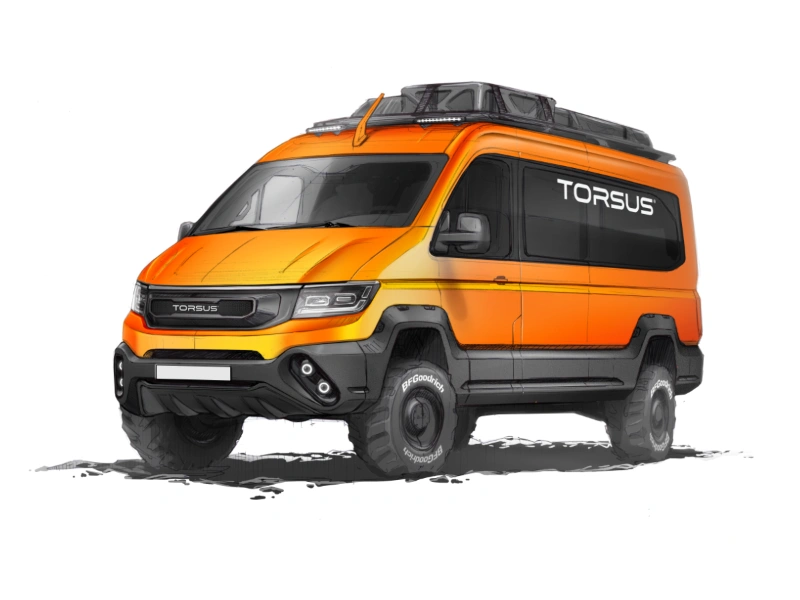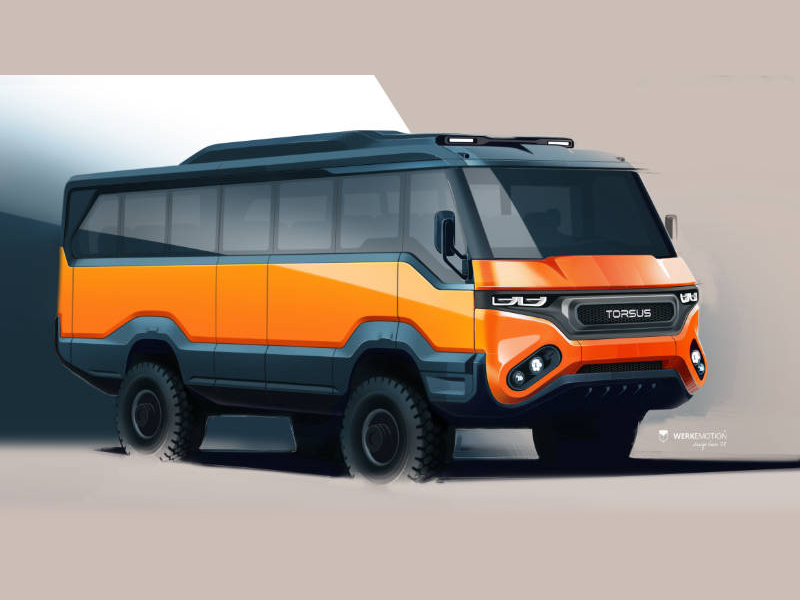 02.
Prototyping Stage
We closely collaborated with Torsus engineers to merge a new visual identity with all technical requirements.
We transformed main ideas from sketches to 3D models for manufacturing.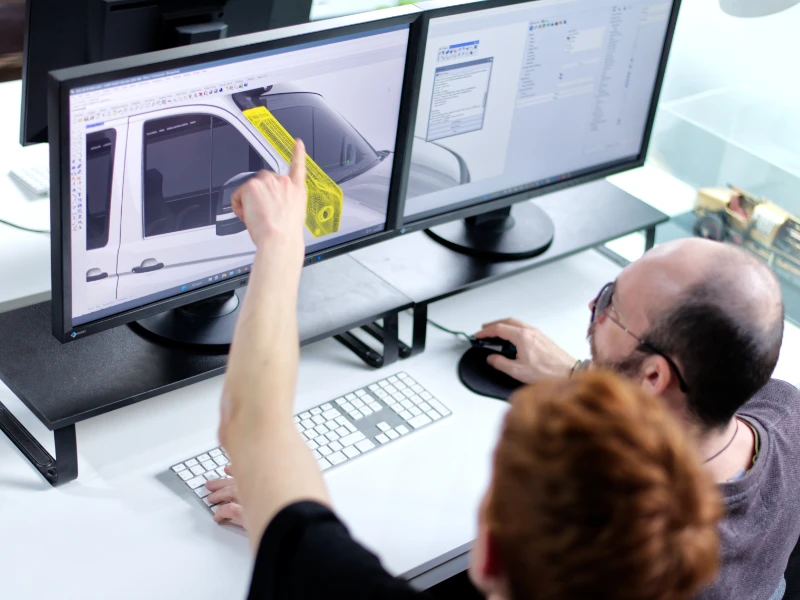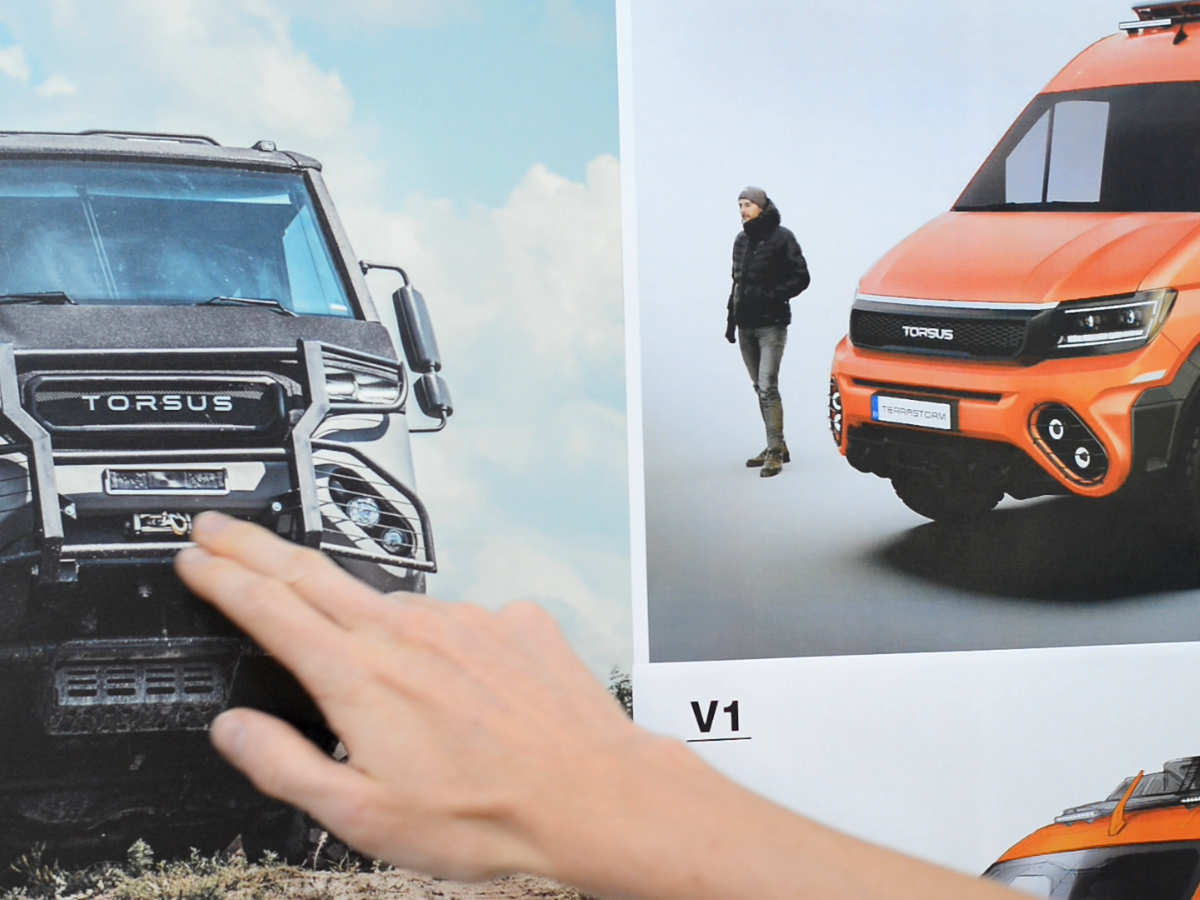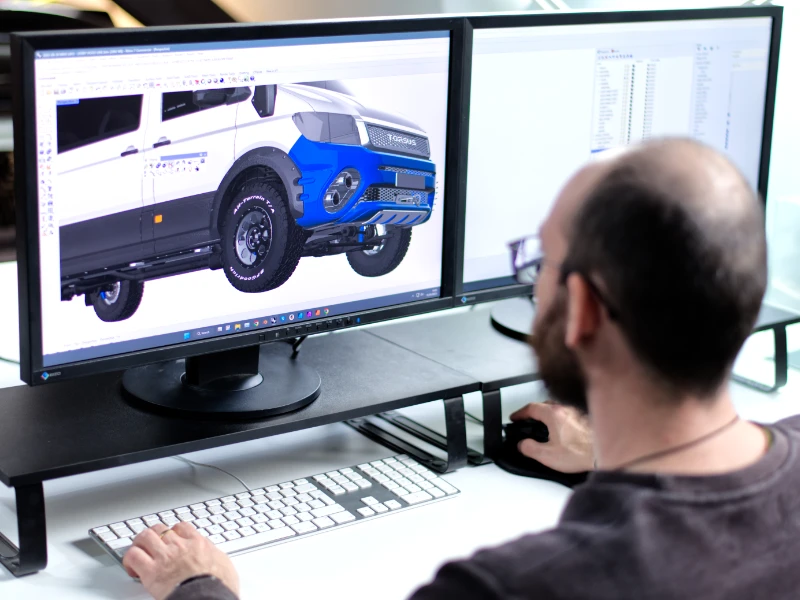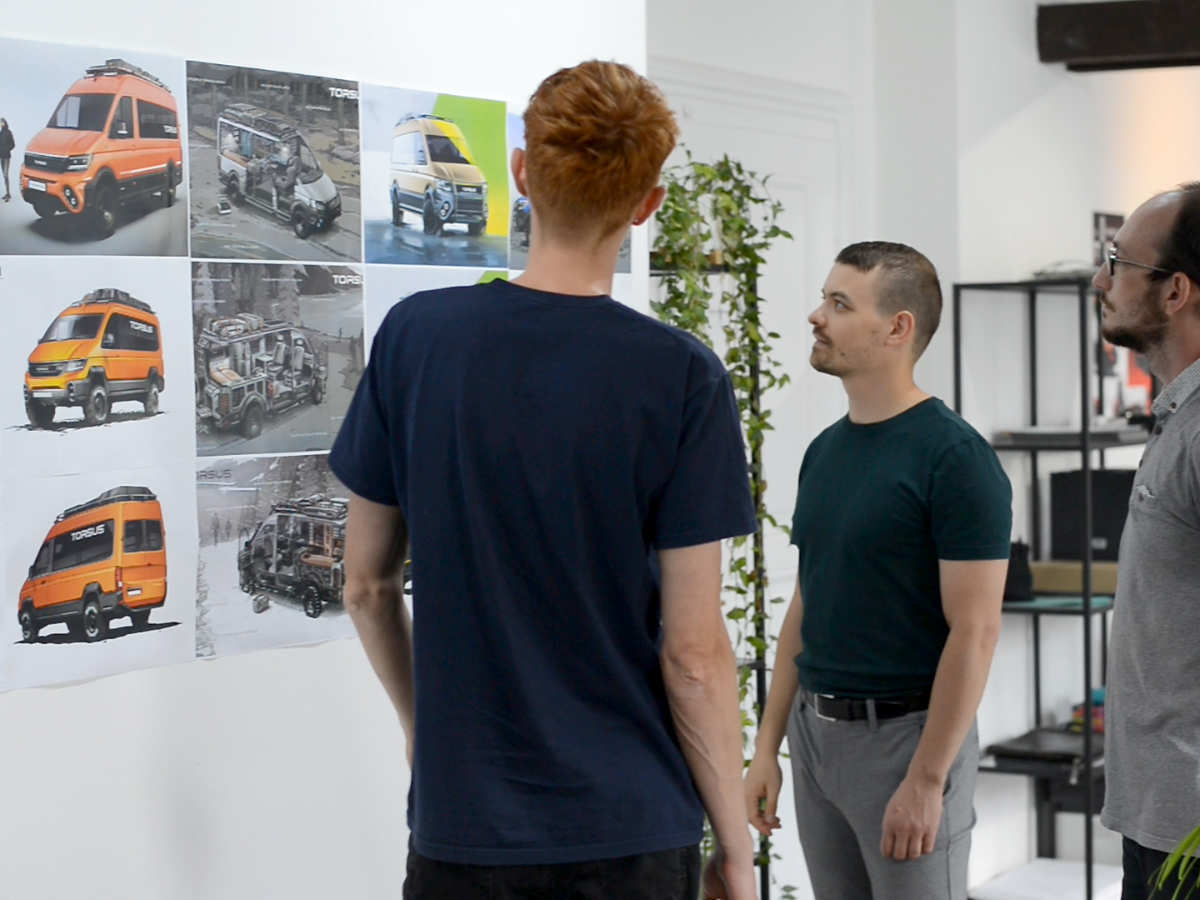 04. Development
Design Process
WERKEMOTION provides services during whole product development. From first ideation, visualizations, and 3D modelling for manufacture to the supervision of final fit and finish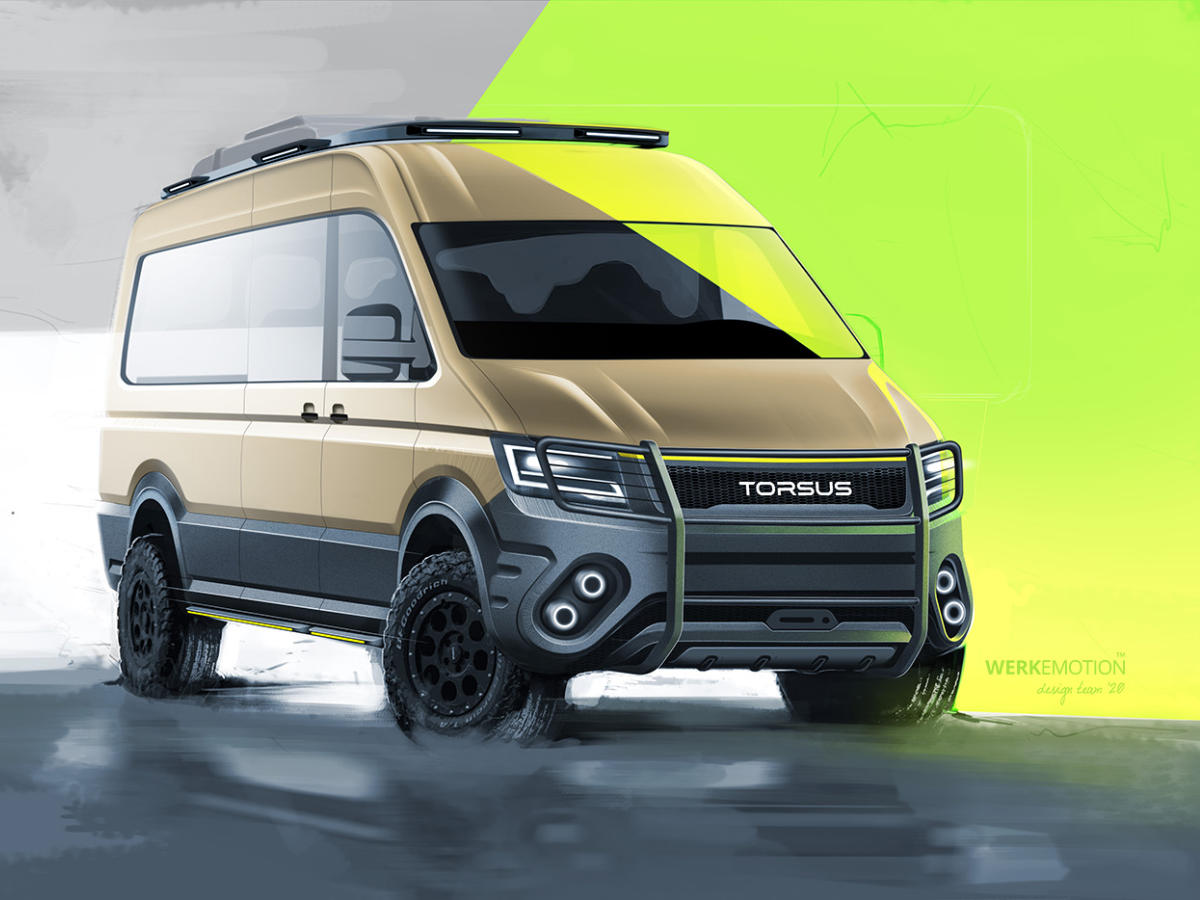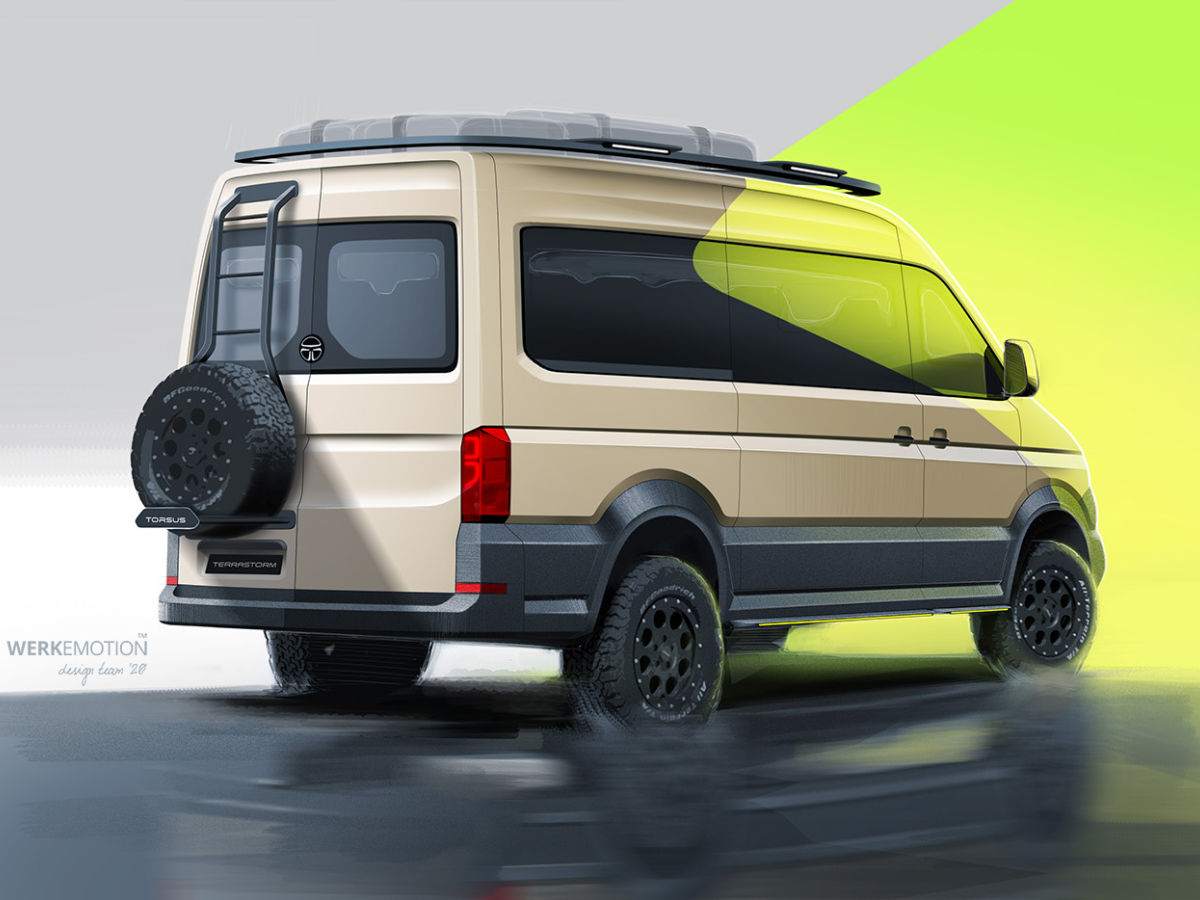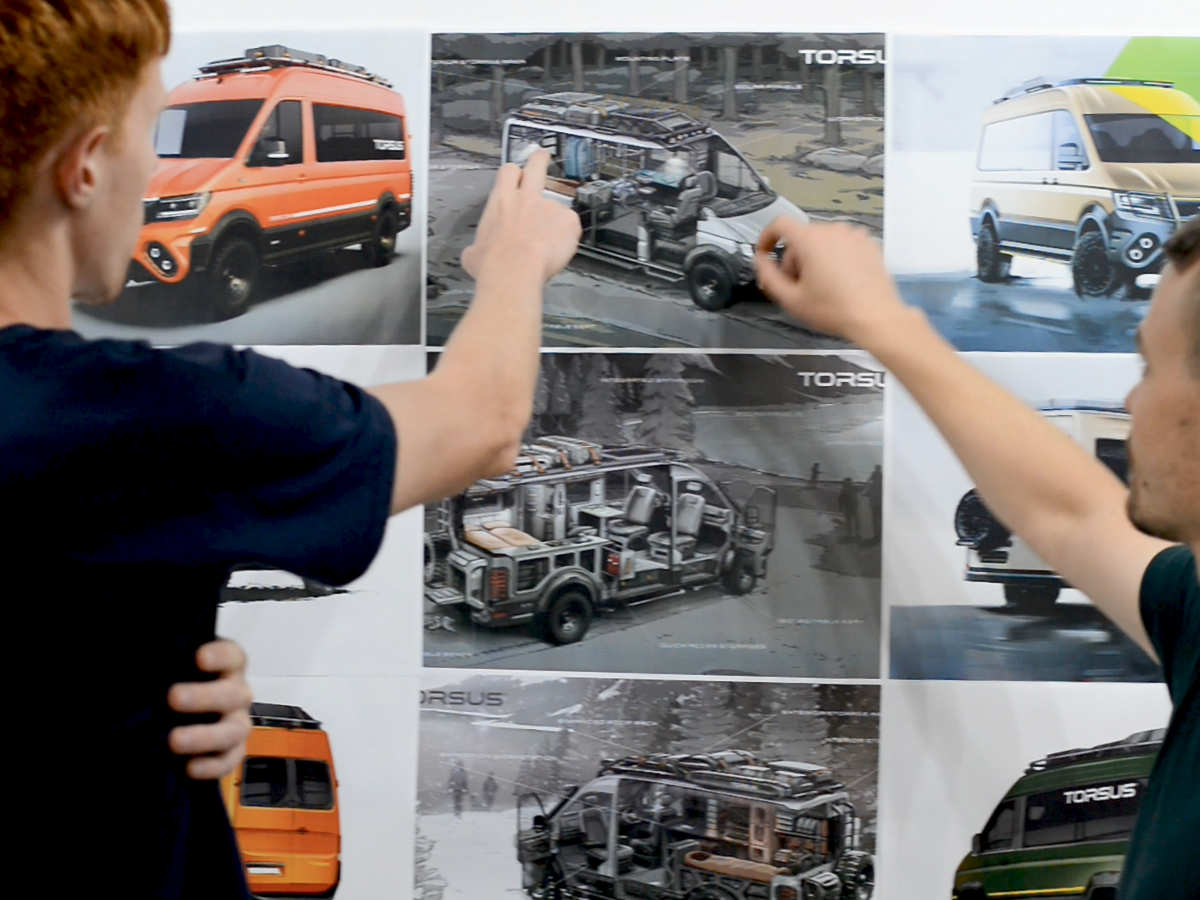 05. 3D Preview
Click-Hold-Rotate
Rotate and watch the transformation from the basic van to Torsus offroad van
NEW SYMBOL & NEW IDENTITY
We created a new symbol for the Torsus brand. A badge which symbolizes everything that customers have come to expect from Torsus: strength, off-road capability and performance.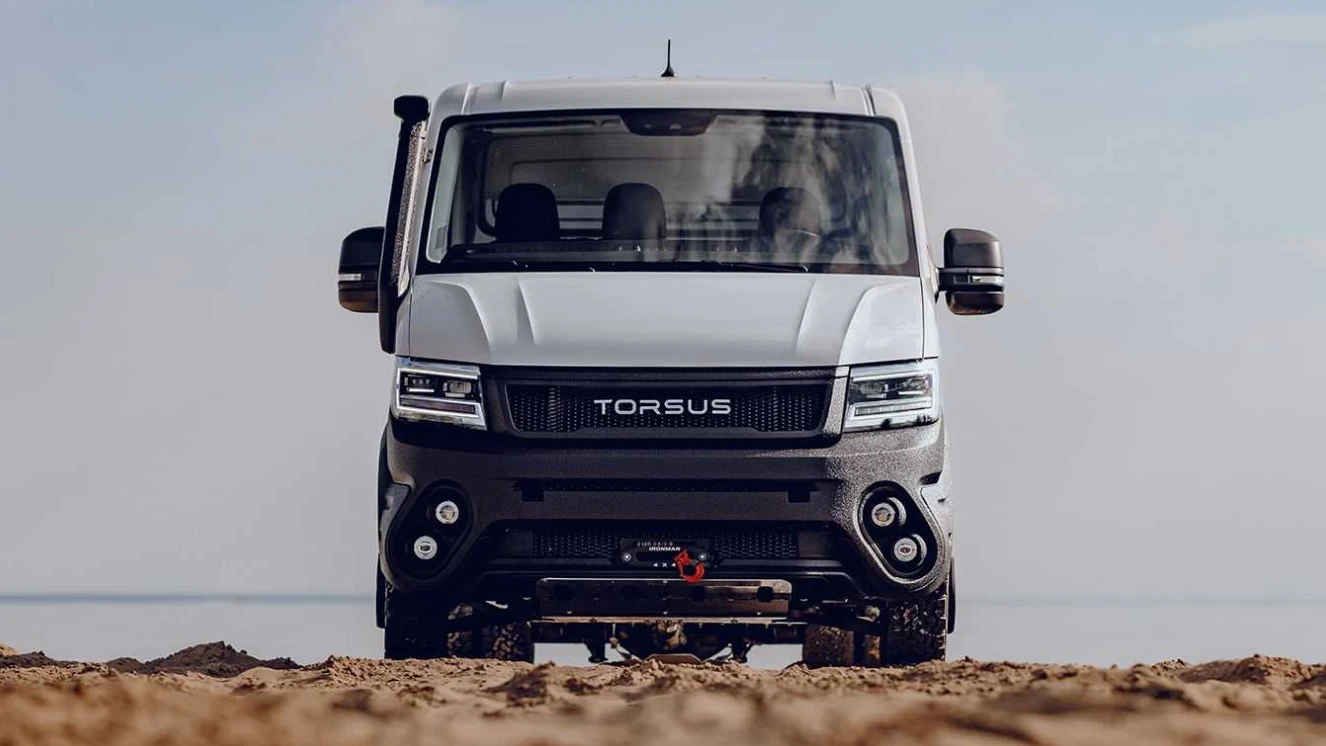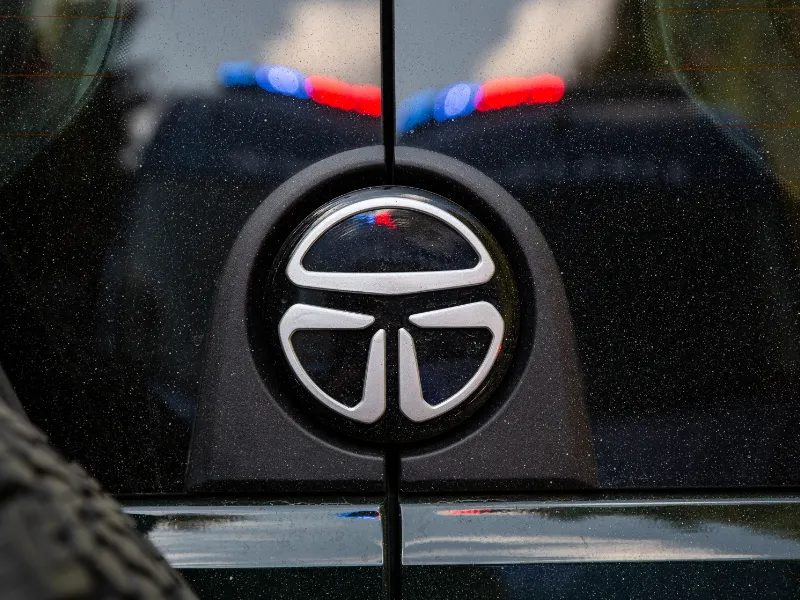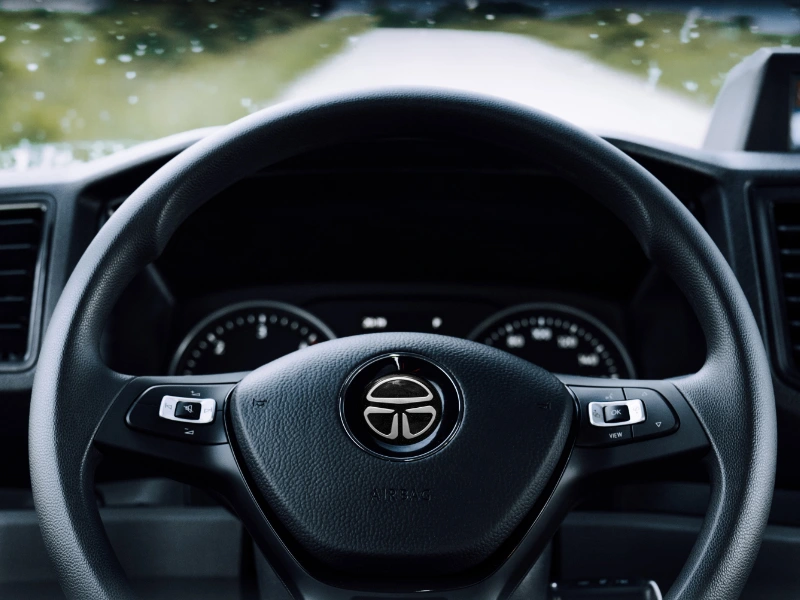 07. Matching Identity
Preatorian - Terrastorm
WERKEMOTION Design Studio ensured that the unique design identity from the Praetorian offroad bus was carried to Terrastorm offroad van
08. Shape Registration
Legal Protection
Our Legal Department covers the process of obtaining a shape registration of Torsus Terrastorm design.
Thanks to that is vehicle and all development costs protected by European Union Intellectual Property Office.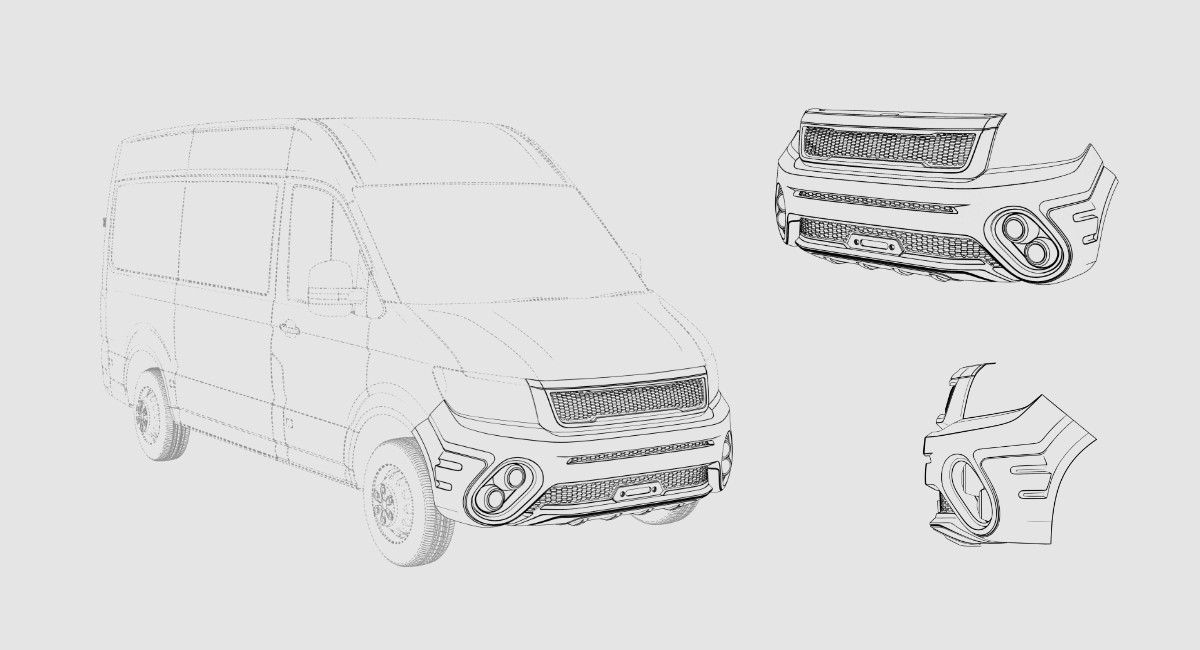 09. Media
They wrote about us
Read more about our project
10. Client
Pulsar expo s.r.o.

Pulsar Expo has years of experience providing specialist vehicle conversions, technical aid and engineering expertise. With a varied background in vehicle sales, engineering, manufacturing and international contracts, the Pulsar team has worked internationally from the beginning and has developed an impeccable reputation with private companies and government organisations.
"Being the client of WERKEMOTION we have realized that they are more than just professionals. WERKEMOTION will capture your ideas, emotions and dreams and turn them into reality. They fully understand your needs even when they are not so obvious, and they always exceed your expectations."
---
Yulia Khomych
Director of Strategy at TORSUS
Let's make something great together
Get in touch with us to see how we can help you with your project